The weather right now is in the frigid 40s and 50s. Even in the sun-drenched Valley of Phoenix, the times are calling for thick socks, jackets and, I dare say, gloves.
So Four Seasons Resort Scottsdale at Troon North is taking advantage of the colder weather with a wintery and romantic package for the stars gazers and picnic-ers. Enter, the celestial picnic under the stars.
Guests can customize a menu with Executive Chef Mel Mecinas tailored toward romance. Paired with a bottle of Champagne or wine of the guest's choice, the picnic is packaged in a deluxe basket with all the traditional accoutrements. As if that wasn't romantic enough, to enhance the evening, a telescope for stargazing and a celestial talk and guided stargazing session by astronomer Richard Allen can be arranged. And for the ultimate decadence, guests can return to the comfort of their casita guest room for a couple's Moonlight Massage.
Looking for more of a family adventure? Four Seasons partnered with Arizona Outback Adventures and unveiled a series of new adventure programs.
"Our expanded and upgraded facilities offer an array of dynamic options for group and leisure guests, while also welcoming our local neighbors to visit our vibrant Resort," said Regional Vice President and General Manager, Vince Parrotta.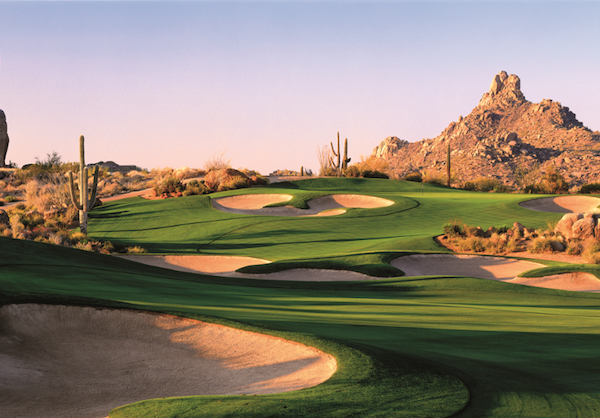 Choices include the "Hike and Kayak" package, where guests can explore some of the most dazzling views around the Salt River, from both the trail and the water. Or, embark on a Grand Canyon "Fly and Hike," and enjoy a narrated flight to the Grand Canyon aboard a Cessna aircraft as well as a picturesque ascent to the Rim. For adventurous hikers, the "McDowell High Traverse" takes climbers on a rigorous one-way trek through the western shoulders of the McDowell Mountains, beginning at the Gateway Visitor Center. The Resort's youngest guests also can take part in the "Kid's Kayak/Rafting" on the Salt River, experiencing different aspects of river kayaking, from calm currents to quick, shallow rapids. Finally, an exciting new rafting experience just for guests of Four Seasons combines Arizona wine with an afternoon on the water for a tour not to be missed!
And speaking of the younger guests, Club 27, the brand new teen center, recently opened for young guests ages 13 through 17 every evening from 5:30 p.m until 9:30 p.m. to play an array of games on X-Box 360s, Wii, and foosball, ping-pong and air hockey.
To learn more, visit www.fourseasons.com/scottsdale.