Name: Teresa Strunk
Facebook: Teresa Strunk
Instagram: Teresa.Strunk
Age: 40
Title: VP, Strunk Insurance Group & Board Chair, Big Brothers Big Sisters of Central Arizona
Married/Single: Married to Casey Strunk since 2014
Kids: We have two daughters, Margaret (5) & Rachel (2.5) 
City you live in: Central Phoenix; We love our historical neighborhood.
My day is like… really crazy! Up early with the kids, get them to school, the workday is spent juggling business & Board duties/commitments. Always dinner as a family, and try to watch the news or read after the kids go to bed. We go to bed early! Haha.
I was born… in Spokane, WA. It was a nice place to be raised, having all four seasons. I still love going back for visits.
My favorite thing about Arizona… It is still a little like the Wild West, with so much opportunity. Anyone can move here, start with next to nothing, and build a successful & prosperous life here. It's amazing to me that I moved here 12 years ago, as a young 29-year-old; have grown in my career, met & married a wonderful man, raising a family, and am leading an impactful Non-Profit in town.
I'm listening to… alone in the car? Always Howard Stern. It is my guilty pleasure if little ears aren't in the car.
My family… is my everything. Little kids are a lot of work, but so fun and funny. They keep me young.
If I could have dinner with anyone, it would be… My 85-year old Grandmother in Spokane. I miss her so much. She is one of the smartest, most kind, and funny people I've ever known. And fun! She loves her wine.
One thing I cannot live without… Music! I love everything from Classic Rock to Jazz to Hits from the '80s.
When I was younger, I wanted to be… A Lawyer, and then become the first female President. We are close, I hope!
I'm inspired by… the work I've yet to do. It's daunting to think about, but so exciting, as well.
The one person who motivates me is… My husband, Casey. He wakes up at 4 am to work out before the rest of the house is awake. When he sets a goal, there is almost nothing that can stand in his way.
If I could change anything in the world, it would be… currently, to rid the world of COVID 19.
The perfect day would be… a combo of fitness, a little work, a delicious meal with great wine, time laughing with friends and/or family.
My first job was… at Chuck E Cheese; I was 16. I was a Birthday Party Hostess, Ticket Counter girl, and yes, even dressed at Chuck E Cheese. It was an unforgettable first job!
My favorite escape… going to Rocky Point for a long weekend. The beach, food, sunsets, family-time; we love going down a few times a year.
My life… is busy and blessed. Quarantine was a good reminder to slow down and feel grateful for the little moments, especially with my daughters.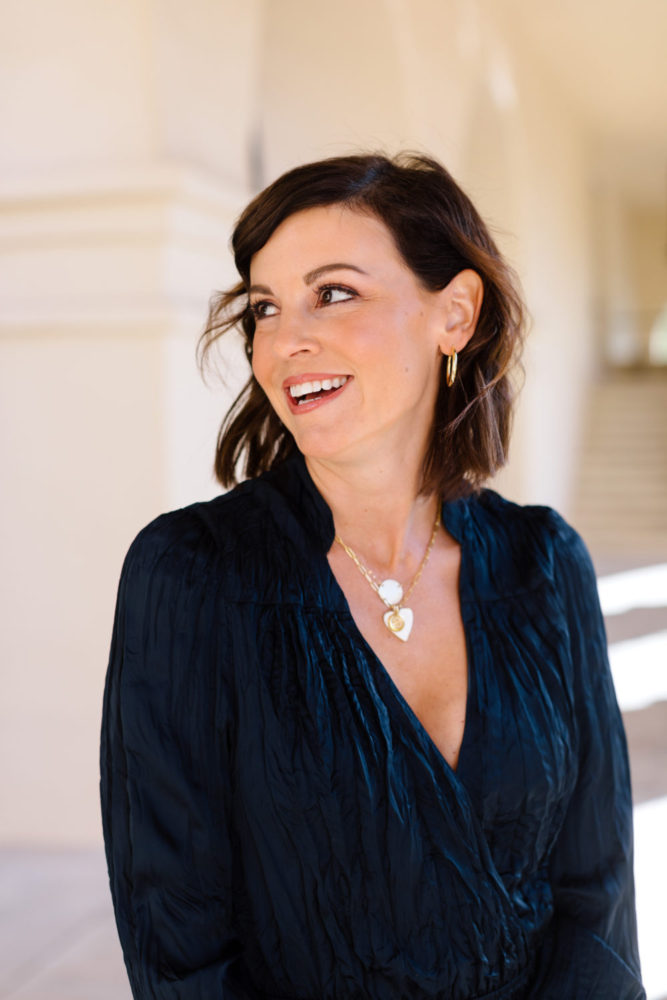 I'm currently working on… a little bit of everything: Moving our business forward, working with the CEO and our Board of Directors to keep BBBS running smoothly, and oh!, I need to make the girls' Valentines for their classmates.
Always… Wine
Never… Cigarettes
Favorite Quote… "No one has ever become poor by giving", Anne Frank
Biggest Dream…  To see my girls grow up healthy, happy, and make their mark on the world. 
My Pet Peeve(s)… People who litter. It is an 100% preventable offense.