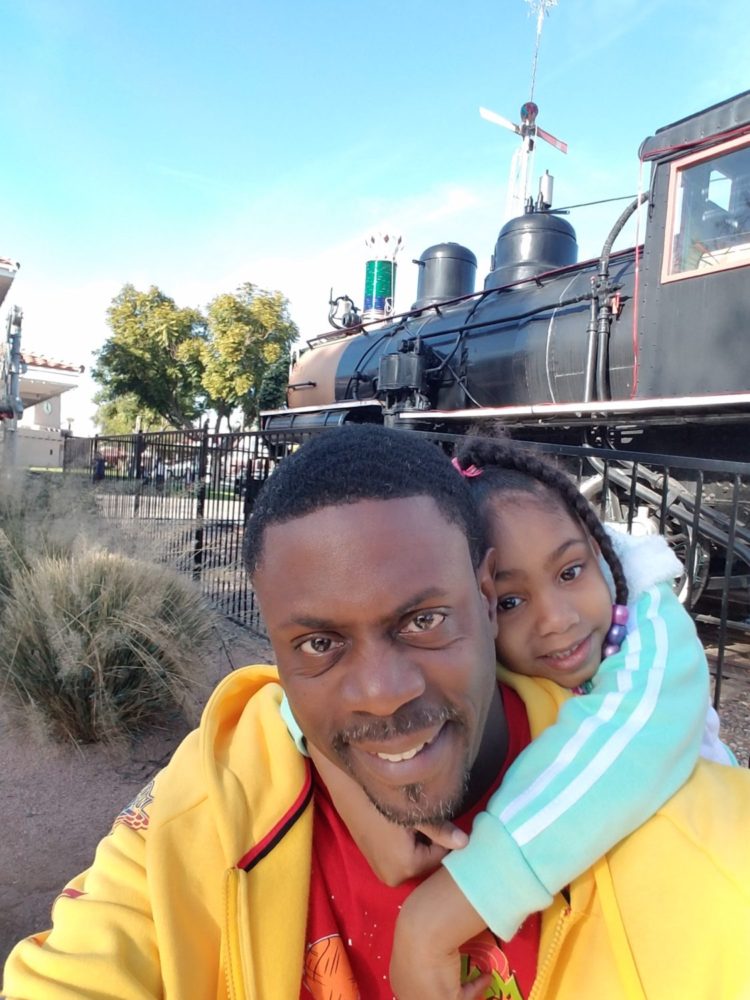 Name: Sebastian J Payton
School you teach at: Frank Borman Elementary
Grade/Subject you teach: Middle School Science
Age: 44
Married/Single: Single
Kids: 1
City you live in: Phoenix
Why did you become an educator?
I became an educator to help people become the best versions of themselves.
 What is the best part about your job?
The best part of being a teacher is being a part of the community; interacting with the students and their families.
What/who inspires and motivates you?
I have always been inspired by single mothers and the level of responsibility that they have in raising young men, in particular. 
What do you consider your biggest professional accomplishment?
My biggest professional accomplishment is my former students' success. Those who have graduated college, started healthy families, become public servants and professional athletes.
 If I could have one superpower while teaching it would be…
the power to heal!
 When I'm not teaching, I am…
learning more and loving my daughter.
 My biggest dream for the youth of America is…
for them to dream big!
Fast Favorites
Book: The Book of Joy
Movie or TV Show: The Herd
Musician/Band: too many to name
Escape: movies
Guilty Pleasure: desserts
Time of Day: morning
Local restaurant: home-cooked food
Thing about Arizona: the weather
Quote: "Our deepest fear is not that we are inadequate, our deepest fear is that we are powerful beyond measure."

Click here to order a Trendsetters wall plaque.