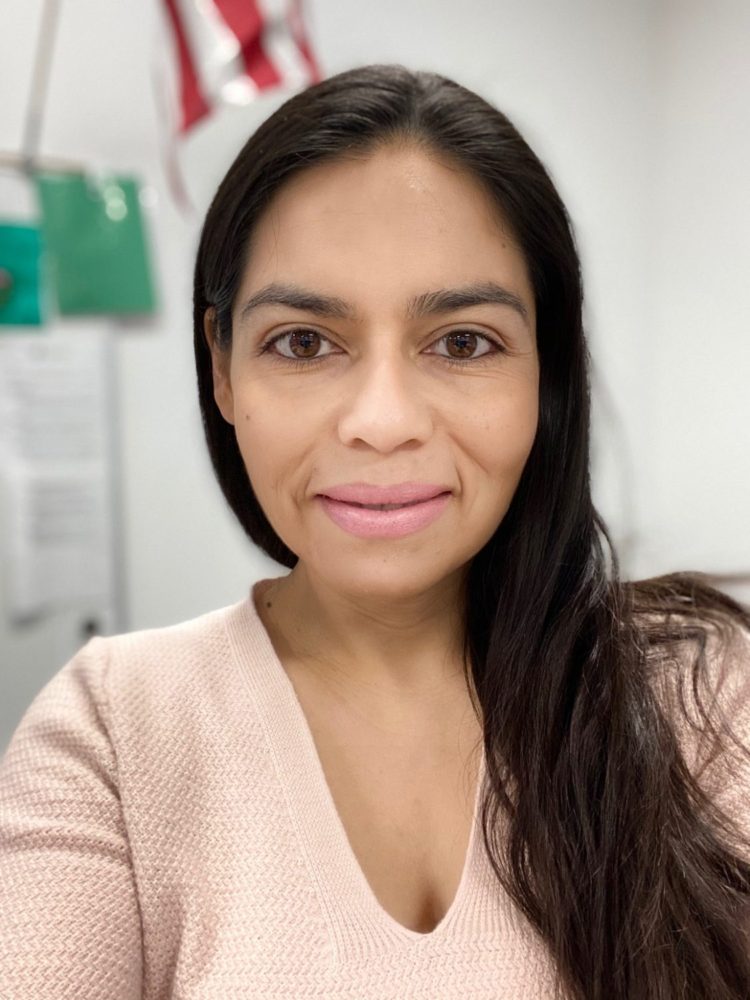 Name: Celia Sanabria-Aguilar
School you teach at: Madison Meadows Middle School
Grade/Subject you teach: 7th/8th Grade Spanish
Age: 36
Married/Single: married
Kids: expecting in July 2020
City you live in: Phoenix
Why did you become an educator?
Ever since I was little, I always envisioned myself in the classroom. I loved playing school with my cousins. As I got older, I had many wonderful teachers who made an impact on my life. Their acts of kindness and love towards me inspired me to become a teacher.
What is the best part of your job?
The best part about my job is that every day is a new day, I get to work with some of the most hard-working teachers and awesome students. Every day brings a new challenge but also a new learning opportunity.
 What/who inspires and motivates you?
Many of my coworkers motivate me, their dedication to their profession is inspiring. I see them work so hard and try their best regardless of the circumstances. Another part I love about my job is interacting with the students. My school is fortunate to have some amazing, caring, kind, and bright young minds.
What do you consider your biggest professional accomplishment? 
As a teacher, one of my biggest accomplishments has been, to hear back from former students about the impact I've had in their lives. It's always nice to see first-hand my contribution to their lives and how it's helped them grow.
 If I could have one superpower while teaching it would be…
If I could have one superpower would be the ability to heal and transform those students who face struggles that are beyond the classroom. Their situations and experiences often isolate them from their peers and bring their morale down, causing a lack of interest and engagement in learning.
When I'm not teaching, I am…
at home spending time with my family or at the yoga studio teaching Yoga Sculpt.
My biggest dream for the youth of America is…
for them to be able to become world citizens that are caring, compassionate and kind. 
Fast Favorites
Book: In the Time of the Butterflies
Movie or TV Show: Marvel movies
Musician/Band: Shakira
Escape: My backyard
Guilty Pleasure: Chocolate or Ice-Cream
Time of Day: Friday evening
Local restaurant: Longhorn or Outback
Thing about Arizona: Botanical Desserts
Quote: "Trade your expectations for appreciation and the world changes for you." – Anthony Robbins