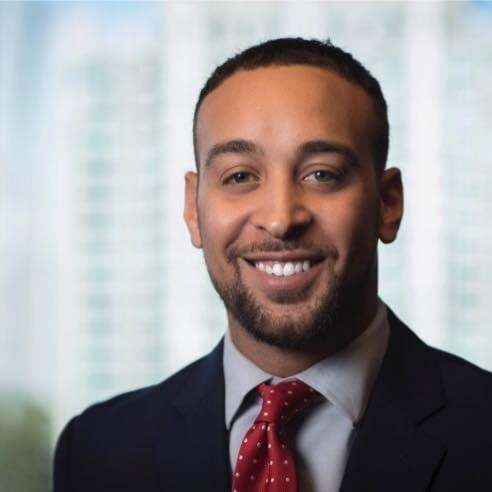 Meet Trevor Brand, the new Senior Vice President of Operations for Cancer Treatment Centers of America (CTCA), Phoenix, part of a network of hospitals and outpatient care centers serving cancer patients across the country.
Trevor has a wealth of healthcare operations management experience with large integrated hospital systems, ambulatory facilities, and business strategy development. He is sure to exceed all expectations regarding not only preserving the high-quality care and prestigious reputation that CTCA is known for across the nation but pushing that high-quality care and prestige to even new heights.
The new Senior Vice President joined AZFoothills.com for an interview on CTCA, his new position, and the organization's goals.
Hi Trevor, thank you for joining us today; please tell me a little bit about yourself and your background in the healthcare industry:
I started my healthcare career as an Operations and Outreach Manager within the Erlanger Health System, which is affiliated with the University of Tennessee College of Medicine Chattanooga. That first role was twofold. I was responsible for ensuring our patients had access to the appropriate resources such as food, transportation, adequate health insurance, and anything that had to deal with social determinants of health.
I transitioned to a role leading several outpatient facilities within the same healthcare system, where I gained experience on the operations side of things.
From there, I began to dive into the hospital landscape, specifically within the strategic environment and business development. It was here I learned more about the "sexy" part of the healthcare world. Every day there is some new development or legislation that comes down the pipeline.
Being at the forefront of strategic development and efficiently adapting to those changes became my passion.
After my time at Erlanger Health System, I transitioned to Cancer Treatment Centers of America Global as the Assistant Vice President of Strategic Initiatives. I worked with all five of our hospitals nationwide and was responsible for driving operational and strategic improvements and provided additional support for our national hospitals.
What does the title of "Senior Vice President of Hospital Operations" entail?
To answer it in short, I have direct and daily oversight over the hospital's administrative functions. I like to call this role the "barrier breaker," I break down the barriers so that everyone in the hospital can do their job as efficiently as possible.
While this title may sound cool, it is really an opportunity for me to be a servant to others. My job is to ensure our hospital has the adequate resources it needs to provide the highest-quality patient care.
I get the feeling you are truly passionate about patient care. Is that the reason for your desire to take this role?
Unfortunately, I had a grandfather pass away from prostate cancer, and thankfully, my grandmother is a breast cancer survivor. We all hear about cancer all the time – but seeing it and its effects on families is why I do what I do.
My passion is for the people who have to deal with this despicable disease. I want to make sure CTCA delivers top-notch, personalized, and affordable cancer treatment plans for ALL our patients.
What differentiates CTCA from other cancer care providers in the Valley?
What differentiates CTCA from other Valley hospitals comes down to two things; the Mother Standard of care and our speed to care, both of which are a part of the core values and mission of CTCA.
The Mother Standard of care is precisely what it sounds like; we ask ourselves, "how would we want our mothers to be taken care of while going through treatment?" If not your mother, then your father, brother, sister, grandmother, grandfather, or anyone else you love who may go through treatment. We take this very seriously at CTCA.
The second is our speed to care approach to making sure when a patient calls to see a care team, we can get them in with a provider in close to five days or less. People are frightened after receiving the news they have cancer. We are quick to get them in and are with the patient from the very beginning and throughout the entire process.
In the world of COVID, how can you and Cancer Treatment Centers still make a cancer patient's journey personal?
I love this question because it comes down to the human element. So yes, COVID-19 has hindered some activities like hugging, wearing masks, or not being able to physically be as close to a patient as we would like.
However, what is fantastic about CTCA is that everything is under one roof. There is no going to several different locations throughout a patient's treatment. The patients are in one place the ENTIRE time, and the care team gets to develop a more personal bond with them.
The masks and the distance does not keep us from our positive affirmations. Even under a mask, you can tell when someone is smiling, and that alone can make a patient's day. COVID-19 has not stopped us from providing that human element to our patient care. Even remembering every single one of our patient's first names goes such a long way.
Is there anything you would like to tell the public about cancer treatment during this new "COVID-era?"
The number one thing I want the public to know is that cancer doesn't care about the pandemic and will not wait for it to be over. We have seen a significant drop in cancer screenings throughout this past year, and you do not want to wait until it is too late.
Whether you go to CTCA or any other Valley provider, you have to stay on top of your health! I know it is more challenging now with families stuck at home, individuals losing their jobs, and the overall fear of going to a doctor's office during the pandemic.
But again, cancer does not care. If cancer makes an appearance in your life, it will not wait. Make sure you continue to get your annual cancer screenings!
To wrap things up, what are some short-term and long-term goals as the new Senior Vice President of Operations at the Cancer Treatment Centers of America?
I am actively trying to remember every stakeholder, patient, and care team member's name for the short term! It is a daunting challenge, but I get better at it every day.
For the long term, I want to ensure we maintain our industry-leading patient satisfaction scores. That's another reason I wanted to join CTCA.
I have never viewed higher patient satisfaction scores in all my years of working in the healthcare industry. I also want to maintain the Mother Standard of care I mentioned earlier, ensuring we are as efficient as possible and continually providing an excellent patient care experience.
We here at AZFoothills.com want to wish Trevor Band nothing but success in his new position! We welcome you to Arizona and can't wait for you to experience the fantastic restaurants, outdoor activities, and blend of cultures this state has to offer.
Congratulations, Trevor Brand, and we are sure we will hear more about your continued success at Cancer Treatment Centers of America.