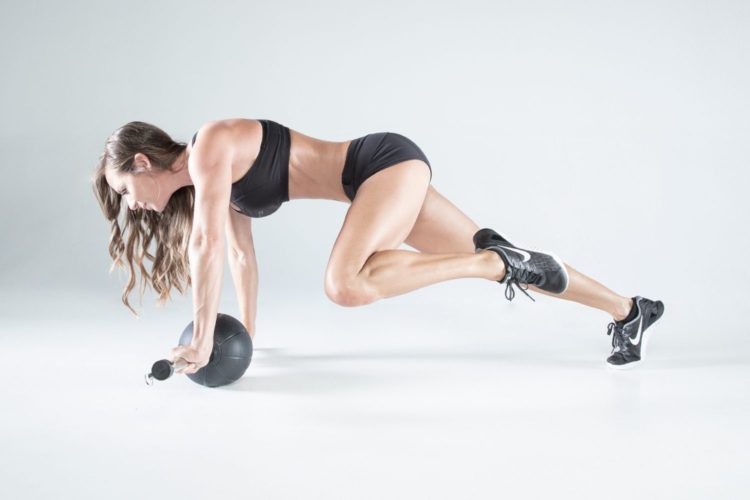 Name: Nichole Black
Twitter: @GoEOSfit
Facebook: @mobafitness, @GoEosFit
Instagram: @mobafitness, @GoEosFit
Website: moba, Eos Fitness
Title: Founder and creator of moba at EōS Fitness
Age: 38
Married/Single: married
Kids: Tay, Chunk and Barkley (the last two are fur babies)
City you live in: Scottsdale, AZ / Silverdale, WA
A typical day in my life includes…  
different activities depending on which state I am in. Either way, there is lots of variety. The constant in my life is focusing on how I can create amazing fun workouts for the moba group exercise class at EōS Fitness. It is the only place in Arizona that offers this kind of group exercise class.
I was born…
in Milwaukee, WI.
My favorite thing about Arizona…
no snow. I love sunshine and palm tress as well. Arizona is an amazing beautiful place to live and experience.
I'm listening to… 
a ton of music. I love to find music that lifts the spirit and soul for the moba group exercise classes at EōS Fitness. There is a reason they say music and your heart have a beat J.
My family… 
is incredible. I have fun loving husband and a funny beautiful stepdaughter that love-to-love life. My family and friends are unbelievably supportive… and I adore the group exercise members at EOS Fitness that come to the moba class… we are a fitness family when we are in that room together.
If I could have dinner with anyone, it would be…
Esther Hicks. The company she has created has empowered my life, I would like to thank her for that.
One thing I cannot live without… 
movement… it fuels my soul. Probably why I invented a fitness tool that will help people becomes stronger through their core.
When I was younger, I wanted to be… 
a teacher. I loved writing on the chalkboard… and that was the only reason. Thoughts didn't go that deep when I was a child.
I'm inspired by…
people. I know that sounds vague but hear me out… by interacting with others, we discover ourselves. We find out what we do like and what we don't like. Without those interactions and contrast, we would never evolve to the person we desire to be.
The one person who motivates me is…
Karena Dawn. I met her right before she started her company, Tone It Up. She is one of the funniest, most caring people I know. She created a company from nothing and now is inspiring millions of women to be healthier mentally and physically.
If I could change anything in the world, it would be… 
that people knew everything comes from within and would stop looking toward external sources for their happiness and worth.
The perfect day would be…
floating in the ocean on warm sunny day with loved ones.
My first job was… 
Fool the Guesser at Worlds of Fun in Kansas City, MO.  It was a fun job except when little kids would ask me to guess their birth month. I would try my best to get it wrong so they could win a prize…and I would almost always guess it right. I felt so bad!
My favorite escape…
moving…going for a walk, a moba workout, anything with movement.
My life… 
is badass. I wake up everyday and appreciate all the gifts in my life. It is truly amazing and I never want to take that or the people in my life for granted.
I'm currently working on… 
the moba piece of fitness equipment to be everywhere. My heart smiles when I see EōS Fitness members using moba and seeing people grow.
Always… 
appreciate the good and the bad.
Never… 
regret. Things happen in your life for a reason and they are there to teach you something. Find the message.
Favorite Quote…
"You will continue to suffer if you have an emotional reaction to everything that is said to you. True power is sitting back and observing things with logic. True power is restraint. If words control you that means everyone else can control you. Breathe and allow things to pass." – Warren Buffett
Biggest Dream… 
is to create opportunities that help people get out of their own way. I believe that when you push yourself physically beyond what you thought you could do, that transfers to an emotional response of the spirit to be stronger. I dream to create a platform for the world to have this opportunity. I feel that dream may come true with moba as the platform.
My Pet Peeve… 
are people who don't care about their job. Believe me, we don't want to talk to you either but you are the gatekeeper to my food… and I am hungry, sooooo…. Please find a new job you do care about and you will have pleasant interactions. It's a win-win for all.
Click here to order a Trendsetters reprint.