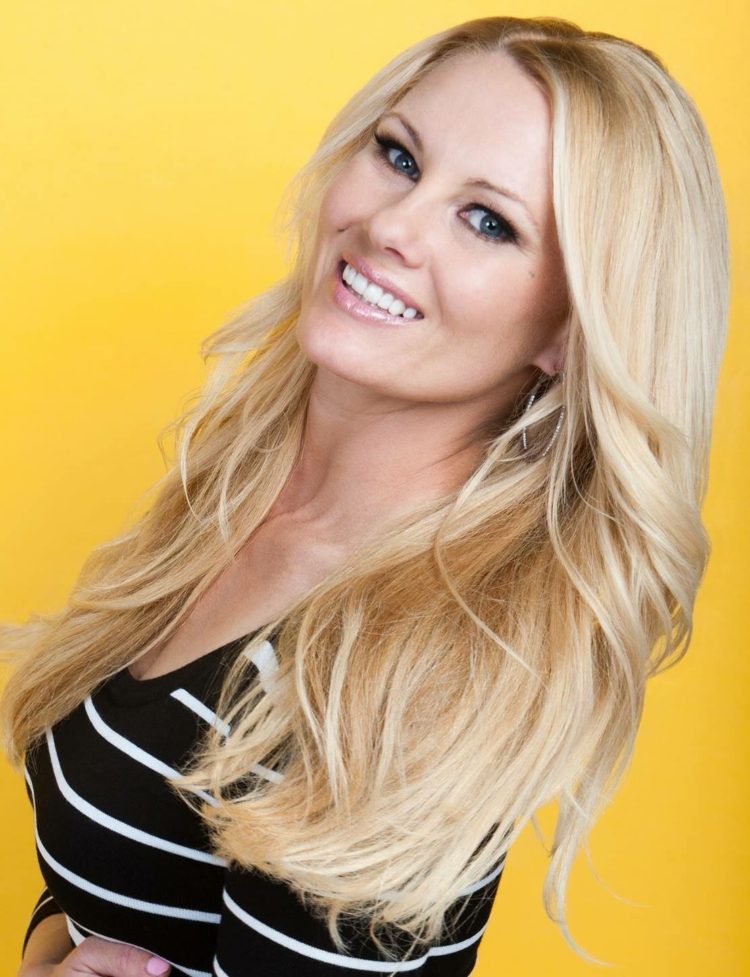 Name: Marea Michaela Kuolt
Age: 35
Title: now that is a complicated question. I'm incredibly versatile so depends on my audience, haha. I'm a natural health, nutrition and wellness guru and Yoga HIIT / Fusion instructor.
Kids: Fur baby – pocket pup (I think an Angel pooped and it fell out of heaven into my lap in the form of a woof love)
City you live in: Scottsdale
A typical day in my life includes…
waking up with a happy heart, praying and writing a gratitude list. Exercise is my medicine. It sets my brain straight, energizes, calms and grounds me. I love breaking a hard sweat- be it running, hiking, weights, hot yoga…and especially my own yoga sculpt routine I created.
I was born…
to love and inspire.
My favorite thing about Arizona…
it's so easy to live here! I have lived and traveled all over the world.
I'm listening to…
Sabrina Claudio – thanks to an Uber driver for the intro!
My family…
is AMAZING! I am so lucky I was born to my the best parents on the planet. I have two beautiful, intelligent sisters and a successful, charismatic brother who is simply awesome. I LOVE my family SOOOOO much.
If I could have dinner with anyone, it would be…
my maternal grandmother (who has passed). I have a feeling I have similar personality traits and beliefs and it would be wonderful to get to know her better. I guess I have to wait until the next life..
One thing I cannot live without…
God: my source, my higher power, my love, my everything.
When I was younger, I wanted to be…
"Live on an island with dolphins and run around barefoot climbing trees, playing in the ocean and eating fruit" – me at 7 yrs old. Hmmmm, guess i had it all figured out!
I'm inspired by…
nature. The beauty of a glorious sunset, hummingbirds, flowers, oceans, creatures and on and on and on and on…
The one person who motivates me is…
my mother. Kind, loving, wise and virtuous.
If I could change anything in the world, it would be…
the hearts of all mankind: love, compassion and kindness in every human being.
The perfect day would be…
wake at sunrise by the ocean, run and play and wander around with no plans or agenda seeing where the day leads. Spending time with friends and loved ones and eating wonderful food then, dancing the night away.
My first job was…
a lobby bar server at the Gainey Hyatt Regency. I loved dancing/walking dramatically to the Flamenco guitar (those were the days when Esteban was playing).
My favorite escape…
is going off by myself into nature, being present and just drinking in the beauty, hiking and exploring new places.
My life…
is a beautiful journey of learning, loving and evolving. I am a work in progress in every category, I make a million mistakes but somehow good can come out of them all. I am so incredibly blessed.
I'm currently working on…
planning a Cool event party for people to learn more about Coolsculpting.
Always…
try to improve yourself everyday in every way.
Never…
take your health, freedom, friends, family and blessings for granted.
Favorite Quote…
"Be still, and KNOW that I am God".
Biggest Dream…
to always keep dreaming and manifest some of them into reality (vague, I know but I am such a dreamer that no one has time for me to elaborate).
My Pet Peeve(s)…
toenails that are longer than the toe flesh, AAAHHHHH. The sound of silverware scrapping a plate, AAAHHHHH.
Click here to order a Trendsetters reprint.