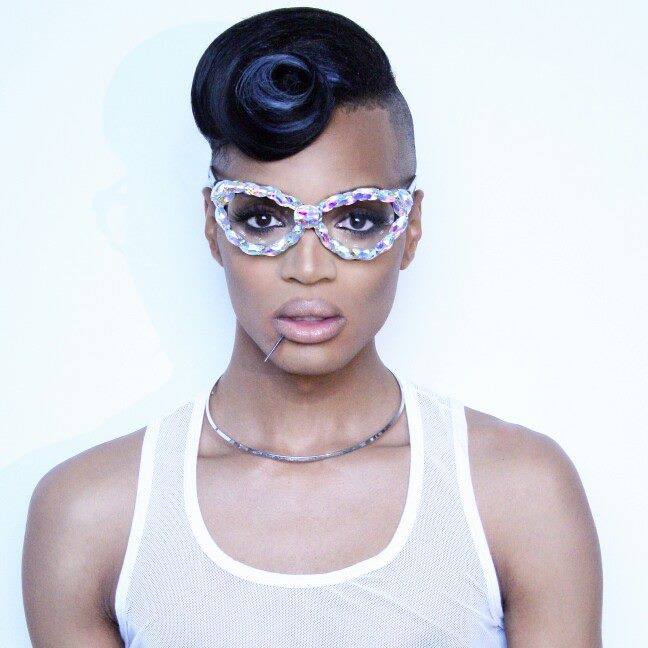 Name: StevieBoi
Age: 26
Title: CEO/designer/model/actor
Married/Single: Single
Kids: 0
City you live in: Baltimore
My favorite thing about Arizona…
designing, watching day time talk shows, and preparing for a better tomorrow.
I'm listening to…
anything by Amy Winehouse.
My family…
thinks I am a weirdo.
If I could have dinner with anyone, it would be…
Grace Jones. To ask her why she put me up for adoption at birth (she's clearly my real parent).
One thing I cannot live without…
my cell phone.
When I was younger, I wanted to be…
a cowboy/police officer.
I'm inspired by…
my environment.
The one person who motivates me is…
myself. I only can be the person to keep me focused and positive.
If I could change anything in the world, it would be…
people's attitudes. We need a happier world.
The perfect day would be…
eating mango ice cream on a yacht.
My first job was…
Subway (cant believe I admitted that).
My favorite escape…
my backyard.
My life…
is full of blessings and lessons.
I'm currently working on…
a reality show called "Stevie Takes Vegas" due to air Feb 16th.
Always…
stay away from bad people.
Never…
be friends with someone that doesn't brush their teeth.
Favorite Quote…
hmm, this changes daily.
Biggest Dream…
to be able to own a restaurant and four other businesses.
My Pet Peeve(s)…
people that say "Oh, ok" and refer to others as stupid…I HATE THAT WORD!
Stevie Boi will be a special guest and featured runway designer at Tucson Fashion Week during the Feast and Fashion Event on October 17th. He is an American fashion designer, actor, and founder of the luxury eyewear line SB Shades. Based out of Baltimore, he designs and sells unisex eyewear and accessories on his website and in a few boutique stores. Stevie has designed eyewear for artists and celebrities such as Lady Gaga, Beyoncé, Madonna, Britney Spears, Katy Perry, and many more.
Stevie was born in Augusta, Georgia but raised overseas. He grew up with parents who were in the Army and traveled a lot during his childhood. He started designing in 2007 and quit his job with the military to start his business selling eyewear. Stevie's big break was landing his eyewear on the cover of Italian Vogue magazine in 2011. Since then Stevie's products and designs have been featured in over 500 publications. He is now preparing to move into television and film through acting and costume design.