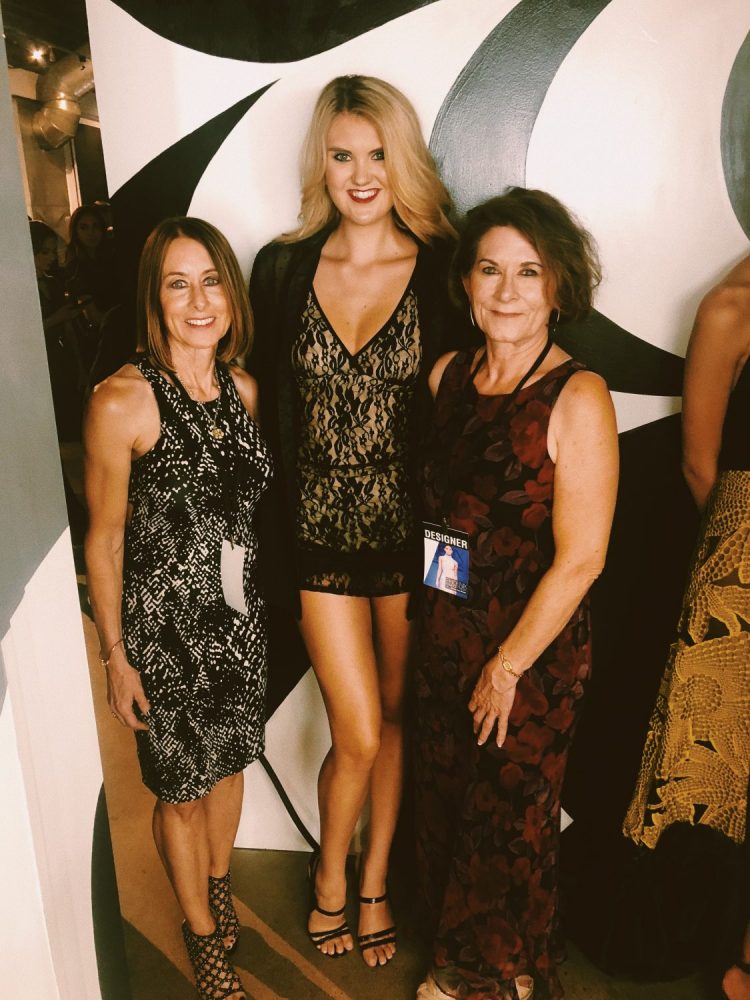 Tickets for the must-attend fashion event of the season can be found here.
Name: Laurie McMordie & CJ Hersch
Age: We are 60 and 59, 11 months apart and our favorite two weeks of the year is when we are 'twins.'
Title: Co-Owners of Activ Intimates. Laurie is Product Development and Operations and CJ is Business Development, Sales and Marketing.
Married/Single: One of each, both happy in our element – Laurie single and CJ married.
Kids: half a dozen boys between us.
City we live in: North of North Scottsdale in ranch country.
A typical day in our life includes…
an early morning workout to motivating podcasts, getting us pumped up for the day, then we're in our studio designing, connecting, and selling. Every night at the end of business, we take a breath and toast to Activ Intimates.
We were born…
in Longhorn territory – Austin, Texas (Hook 'em Horns!).
Our favorite thing about Arizona…
is the heat!
We're listening to…
our customers about how they want to feel and what they want to experience in their lingerie so that we can design and deliver to their needs and desires.
Our families …
wonder why we don't have time for vacations.
If we could have dinner with anyone, it would be…
Coco Chanel and we'd ask her how she rewired herself and her brand after World War I.
One thing we cannot live without…
is frozen yogurt, chocolate-vanilla twist with a cherry on top.
When I was younger, I wanted to be…
Laurie: an astronaut, until I figured out I was not okay with heights and slightly claustrophobic. CJ: a model, until I realized I stopped growing at 5'0".
We are inspired by…
the Sonoran Desert, the layers of color and texture that make it so alive.
The one person who motivates us is…
Brian Hill, Emerging Designer Bootcamp 'Sergeant' and Executive Director of Phoenix Fashion Week.
My personal style…
Laurie: Eclectic. CJ: SoCal casual.
If we could change anything in the world it would be…
the fashion industry would be transparent and ethical at every level and the men and women working in factories around the world would not pay the price for our industry's profitability.
The perfect day would be…
record sales!
Our first job was…
at ages 4 and 5 when we started our first business delivering newspapers. Unfortunately, they were our Mother's old newspapers and she shut us down. But we learned an important lesson – don't deliver used newspapers to your mother's friends.
Our favorite escape…
Netflix's Grace & Frankie.
Our life…
revolves around Activ Intimates.
We're currently working on…
making connections and building partnerships to open the possibilities of where we can take our brand.
We can't wait for Phoenix Fashion Week because…
we're bringing the bedroom to the runway.
Always…
think yes first.
Never…
assume.
Favorite Quote…
"Every day is a fashion show and the world is the runway" – Coco Chanel.
Biggest Dream…
for our lingerie to be one of Oprah's Favorite Things.
Our Pet Peeve(s)…
when people we are counting on, don't deliver.
Laurie & CJ will be showing their designer collection during Phoenix Fashion Week at Talking Stick Resort October 18 – 20, 2018. You can see them before the main event though at Phoenix Fashion Week's Designer Preview Fashion Show & Sample Sale on August 3. Grab your tickets for this exclusive, must-attend fashion event of the season here.
Phoenix Fashion Week is the leading fashion industry event in the Southwest bridging the gap between national and international designers, premier retailers and top fashion media garnering global exposure for Arizona's fashion industry.
Through educational fashion seminars, year-round fashion events, and charitable partnerships, Phoenix Fashion Week is gaining rapid acclaim for its community-service efforts and for infusing world-class innovation into the Southwest. For more information visit phoenixfashionweek.com and follow Phoenix Fashion Week on Instagram, Facebook, and Twitter.