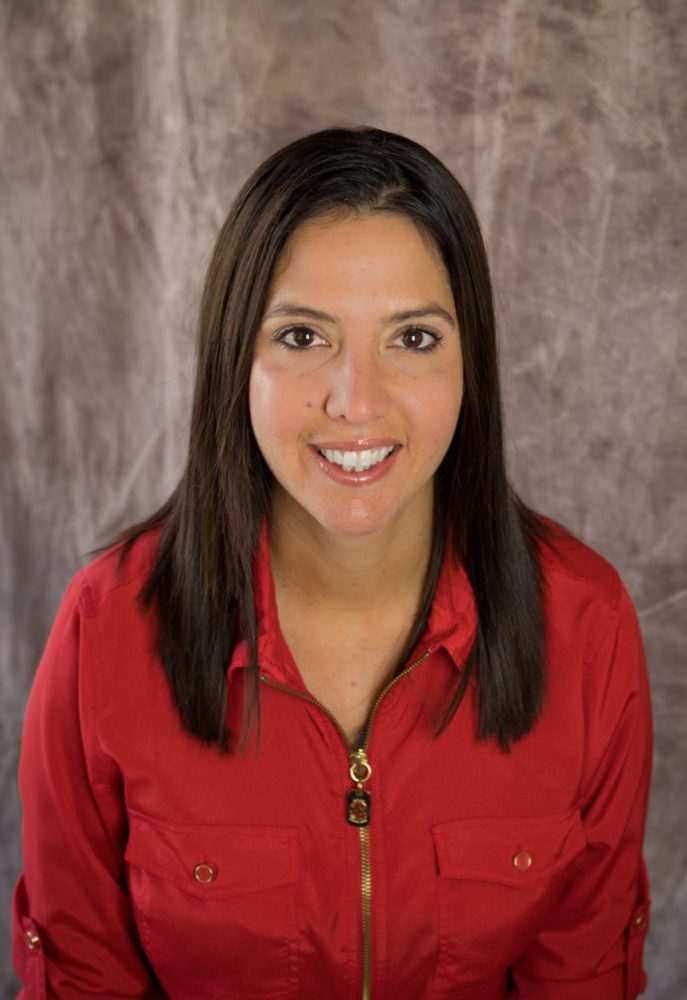 Name: Livia Margulies
Age: 34
Title: Founder of Liv Rio Sportswear
Married/Single: married
Kids: 3
City you live in: Scottsdale
A typical day in my life includes…  
dropping kids off at schools, business calls, choosing new patterns and designs for my next collections, making new connections, finding new places to sell, running errands, and taking kids to activities.  Cooking dinner, getting everyone ready for bed…and if I am lucky getting to spend a few minutes hanging out with my husband.
I was born…
Paradise, also known as Rio De Janeiro, Brazil.
My favorite thing about Arizona…
I love the weather, the community, restaurants, and the people here.  I think it is a great place to raise my children.
I'm listening to…
The Chainsmokers.
My family…  
I'm a mom of 5-year-old twins (boy/girl) and a 3 years old (girl). I have been married for almost 10 years to my best friend. We have a very busy life, but we have a ton of fun love every second. Nothing makes me happier than being a mom and being with my family.
If I could have dinner with anyone, it would be…  
Mark Zuckerberg, I'm so curious to know how such an incredible innovators brain works.  I love how passionate he is about his company, his platform and about changing and connecting the world.
One thing I cannot live without…
my iPhone.
When I was younger, I wanted to be…
a lawyer.
I'm inspired by…
my husband, he inspires me to think differently and outside the box, and to always figure out ways to make my business better.
The one person who motivates me is…
Kristin Slice, my mentor, she motivates me to do better, she shows me that anything is possible when we have everything organized.
If I could change anything in the world, it would be…
to give all kids an opportunity to be better, to grow up in a better and safer place. Nothing makes me sadder than to see kids around the world struggling.
The perfect day would be…
a relaxing day spent by the beach in Rio De Janeiro. I love to spend the day with my family at the beaches back home.
My first job was…
I worked selling activewear in a retail store.
My favorite escape…
Hawaii.
My life…
busy wife, mom of 3 amazing kids + an entrepreneur trying to build a new business from scratch.
I'm currently working on…
the Liv Rio fall collections, building new accounts and Phoenix Fashion Week.
Always…
smile, have a good attitude and be kind.
Never…
treat people the way you wouldn't like to be treated.
Favorite Quote…
"Your time is limited so don't waste it living someone else's life". – Steve jobs
Biggest Dream…
to provide an amazing life for my children, allowing them to do everything their heart desires. I work so hard because I want my kids to have no limitations in this world.
My Pet Peeve(s)…
people who complain about everything (Debbie Downers), people who are jealous of others instead of being happy for what other people have.
Livia Margulies will be showing her designer collection during Phoenix Fashion Week at Talking Stick Resort October 4 – 7, 2017. Phoenix Fashion Week is the leading fashion industry event in the Southwest bridging the gap between national and international designers, premier retailers and top fashion media garnering global exposure for Arizona's fashion industry.
Through educational fashion seminars, year-round fashion events, and charitable partnerships, Phoenix Fashion Week is gaining rapid acclaim for its community-service efforts and for infusing world-class innovation into the Southwest. For more information and tickets click here. Follow Phoenix Fashion Week on Instagram, Facebook, and Twitter.