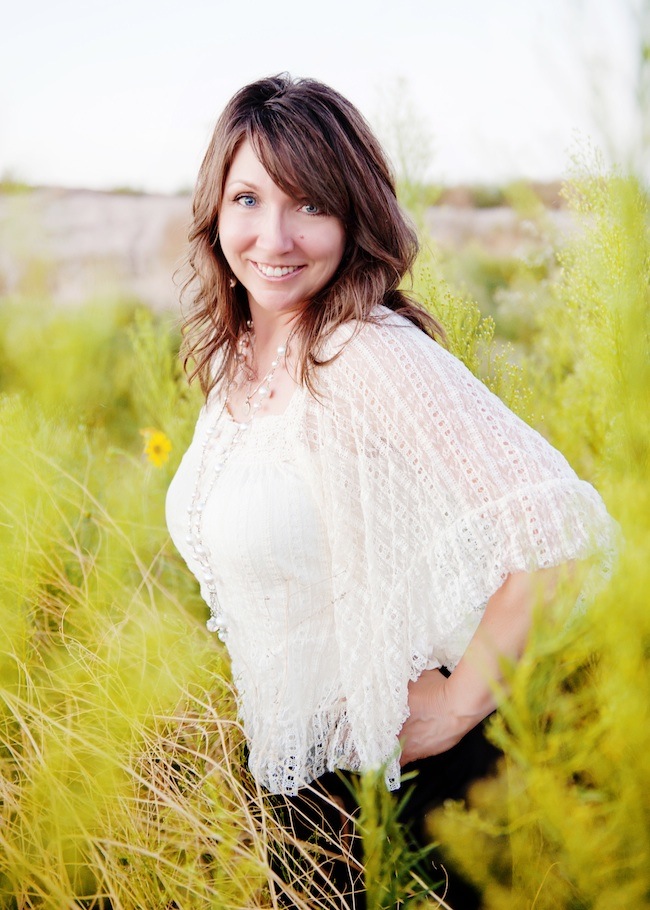 We began 17 sentences (and then some) that each person finished in their own words. Here's what crafty jeweler, Leah Williams, had to say about humor, designing jewelry with her dad and everything in between.
Age: 44
Title: Ruby Mae Jewelry Owner/ Designer
Married/Single: Married to my high school sweetheart
Kids: 3 teenage boys
Live: Gilbert
I was born…
in an ARMY hospital in Aurora, Colorado
My favorite thing about Arizona…
most of the people I love live here. Between my side & my hubby's side, there's 58 of us in the valley.
I'm listening to…
Willie Nielson with my Dad when we work together making jewelry & the Evita soundtrack when I'm working out on the treadmill. I love talk radio in the car and Van Morrison Pandora when I'm cooking.
My family…
has a pretty good sense of humor. We wear costumes to a lot of our family gatherings & the men are good sports about it too. The Jacobson's (my maiden name) love a reason to dress up, have a cake competition among ourselves or do the traditional "everyone flex your biceps pose" for the Christmas picture
If I could have dinner with anyone, it would be…
my mother and brother who have both passed away.
One thing I cannot live without…
almost daily conversations with my close friend Michelle. She's my Gayle.
When I was younger, I wanted to be…
an actress. When I got into high school, I focused on sports, not acting and now wish I would have done a play or two. It's still in the back of my mind to try it & I think after my kids are grown I'm going to go for it.
I'm inspired by…
small, forgotten objects. It's thrilling to find treasures for my jewelry in the most unsuspecting places.
The one person who motivates me is…
myself. I'm a go getter. I always have been. It's how I'm wired.
If could change anything in the world, it would be…
eradicate Cancer. The wrath of devastation it leaves behind is saddening. Not to mention it picks on little kids. Not fair.
The perfect day would be…
another motor home road trip up the west coast with my hubby and kids. No reservations, just coasting along, eating local berries, hearing the boys discuss boy things & watching the sun settle over the ocean. Pure bliss.
My first job was…
babysitting 3 kids for $1 an hour, 50+ hours a week and they only had evaporative cooling. It was a sweaty yet profitable summer for an 8th grader. I bought all my own school clothes that year which was a huge help to my folks who had seven kids.
My favorite escape…
anywhere with my female wolfpack. We take a few days together each year to unwind & be together. We've been friends since we were teenagers. We're going to Paris when we're 50.
My life…
is exactly where I want it to be. I take responsibility for my happiness and I guard it protectively.
I'm currently working on…
a variety of jewelry pieces using old buttons, charms, vintage clip on earrings and any other awesome object I can find. I make and sell custom, one of a kind jewelry and I name it after the person who wears it. They get a kick out of seeing their name and story on my website gallery. www.rubymaejewelry.com/gallery/. Clients frequently cry when they see their loved ones buttons come back to life in wearable jewelry.
Always…
eat fresh gazpacho in the summertime. Either at Pita Jungle or at home using my neighbors garden tomatoes and my mothers' simple recipe.
Never…
throw away clothing, purses, belts, lingerie or shoes without first removing all the hardware and bling. You'd be amazed at what you can do with those items.
Things I have yet to try but want to…
painting, acting, floral and portrait photography with a fancy, heavy camera. Most of my photos on my website I did with my Iphone. I'm proud of those pics and I get a lot of compliments on them. Go Iphone!
Inspiration for my business venture…
I was inspired by vintage buttons I found at a resale store. A few buttons on a chain has turned into a rewarding avenue to meet a wide selection of women who have helped me one way or the other thru the mourning of my mother. It's amazing the connection I can have with a stranger while talking about our mothers .
I like to ask my clients…
about their mothers, grandmothers and fathers. Their faces light up when they tell me all about their loved ones.
It's a thrill…
to hold buttons over a hundred years old and then hear about the person whose clothes they came from.
Clients tell me…
they've never seen jewelry like mine before. At a recent event, I overheard one woman tell a friend she " thought my pieces were the most creative thing she had ever seen". It just feels good to hear something like that, knowing I earned it.
It feels like Christmas when…
I get to open a tin can of buttons for the first time and see treasures such as a belt buckle worn by their dad when he was a boy, their grandmas satin pajama buttons, their moms bra slider or objects thrown in for safe keeping.
I respect the older generation because…
they didn't throw things away like we do. They were the original recyclers. Our generation doesn't know to save items like buttons from worn down clothing and the hardware off old bras and slips.
My business slogan…
Creating something new from items that were forgotten.
Check out her creations at rubymaejewelry.com