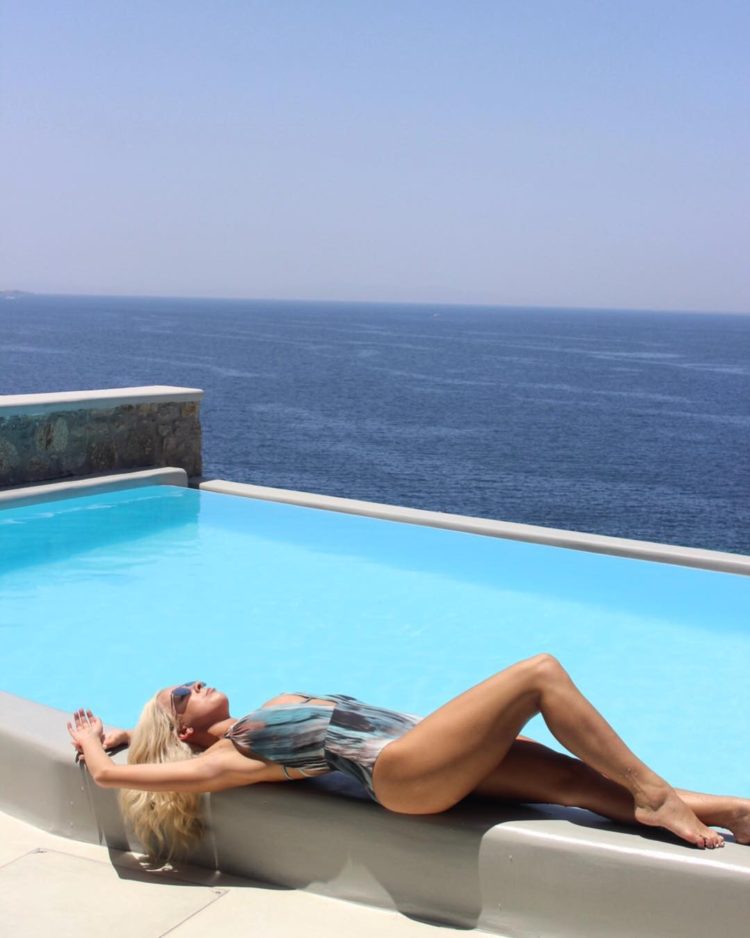 Name: Lauren Hendrix
Age: 26
Title: Social Media Marketer / Influencer
Married/Single: Single
Kids: None
City you live in: Phoenix
A typical day in my life includes…
starting the day with a triple espresso drink over ice, handling all social media needs for the brands that I work with, a late night gym session or maybe a little shopping after work or happy hour with the girls.
I was born…
in Phoenix, AZ at 9 weeks premature. I was told I may not be able to be active, yet enjoyed competitive dance, college cheer and triple jumping for my high school and college track teams.
My favorite thing about Arizona…
is the incredible sunsets, the variety of restaurants and family that is nearby.
I'm listening to…
lately I'm listening to Bazzi and reminiscing about seeing him at a festival last weekend.
My family…
is everything to me. They have taught me to Love God, always be true to myself, love others, be kind and have instilled values in me that I will carry with me through out my entire life.
If I could have dinner with anyone, it would be…
definitely Walt Disney. I'm a huge Disney fan and would love to hear how all of his ideas came to fruition.
One thing I cannot live without…
coffee!
When I was younger, I wanted to be…
an elementary teacher, just so I could decorate my classroom all sparkly and fun!
I'm inspired by…
those who are unselfish and giving towards others.
The one person who motivates me is…
actually two people; my mom and dad equally.
If I could change anything in the world, it would be…
for the world to be a kinder place where we all could see each others viewpoints and realize there are a lot of great things to learn from those different than ourselves.
The perfect day would be…
relaxing on a beach, taking a hike and enjoying fabulous food.
My first job was…
an assistant dance teacher during the day and selling Guess watches during the holiday season.
My favorite escape…
traveling around Europe, ranging from a city such as Venice to the relaxing Greek island of Mykonos and the great food they all offered. Can you tell I love food yet? Lol.
My life…
either has everything going right or is completely chaotic.
I'm currently working on…
I recently started working as a Social Media Coordinator at Yandy.com and it's been nothing short of amazing! They noticed my profile as an influencer and they asked me to help them leverage my knowledge as an influencer to help them build out a program from scratch. I have also recently gotten the chance to become a lot more involved in Yandy's PR and marketing strategies. This past week I flew out to NYC to help put on a "Flashion Show" event and also was given the chance to model in the show.
Always…
show kindness.
Never…
give up.
Favorite Quote…
"All our dreams can come true, if we have the courage to pursue them." – Walt Disney
Biggest Dream…
that I have not yet accomplished, would be meeting Mr. Right and living a happy life together.
My Pet Peeve(s)…
loud chewing or people chewing with their mouths open!
Click here to order a Trendsetters reprint.