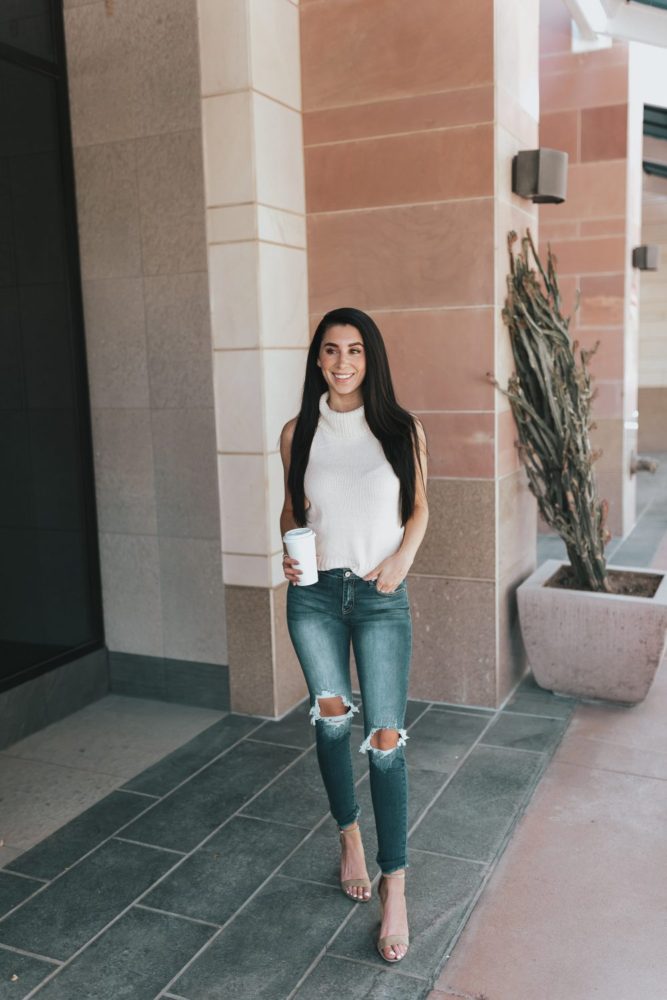 Name: Jessica Hall
Age: 28
Title: Blogger
Married/Single: waiting for an engagement ring…HAHA.
Kids: DOG MOM
City you live in: Scottsdale
A typical day in my life includes…
early mornings, caffeine, snacks, lots of work and Instagramming, smothering my dog…lol!
I was born…
March 18th in New York. My parents lived all over the place when I was a baby.
My favorite thing about Arizona…
the mountains and all the sunshine, always brightens my mood!
I'm listening to…
I love all music, but recently started listening to "Chill Tracks" on Spotify and I'm OBSESSED! I listen to it 24/7, especially while I'm working. I also LOVE country music.
My family…
is in Ohio! 🙂 Two brothers – one older, one younger. Fun fact: my younger brother lives in the same apartment complex! My older brother is married with 4 kids! Love being an aunt.
If I could have dinner with anyone, it would be…
such a tough question. I'm drawing a blank!
One thing I cannot live without…
WINE.
When I was younger, I wanted to be…
an Interior Designer.
I'm inspired by…
hard-working, down to earth, REAL people!
The one person who motivates me is…
my girl, Erin aka @wink_and_a_twirl! She's such a positive influence in my life!  
If I could change anything in the world, it would be…
no one would struggle and kindness all around.
The perfect day would be…
breakfast in bed, a slow morning, watching movies, online shopping and a steak dinner!
My first job was…
at a golf course. I basically cleaned golf carts. I know nothing about golf.
My favorite escape…
going for a drive and JAMMIN' to all my fav music or a bath!
My life…
can be a hot mess sometimes. I'm very blessed though and love the life I'm living!
I'm currently working on…
planning blog content.
Always…
on my phone and hungry.
Never…
on time. It's really something I need to work on. Oops.
Favorite Quote…
"Be you. Do you. For you."
Biggest Dream…
to be a full time blogger who travels!
My Pet Peeve(s)…
mean + fake girls, bad drivers, biting nails, tv first thing in the morning, finding toothpicks all over our apartment (cough cough, Justin)…I'm sure there's more, lol.
Click here to order a Trendsetters reprint.