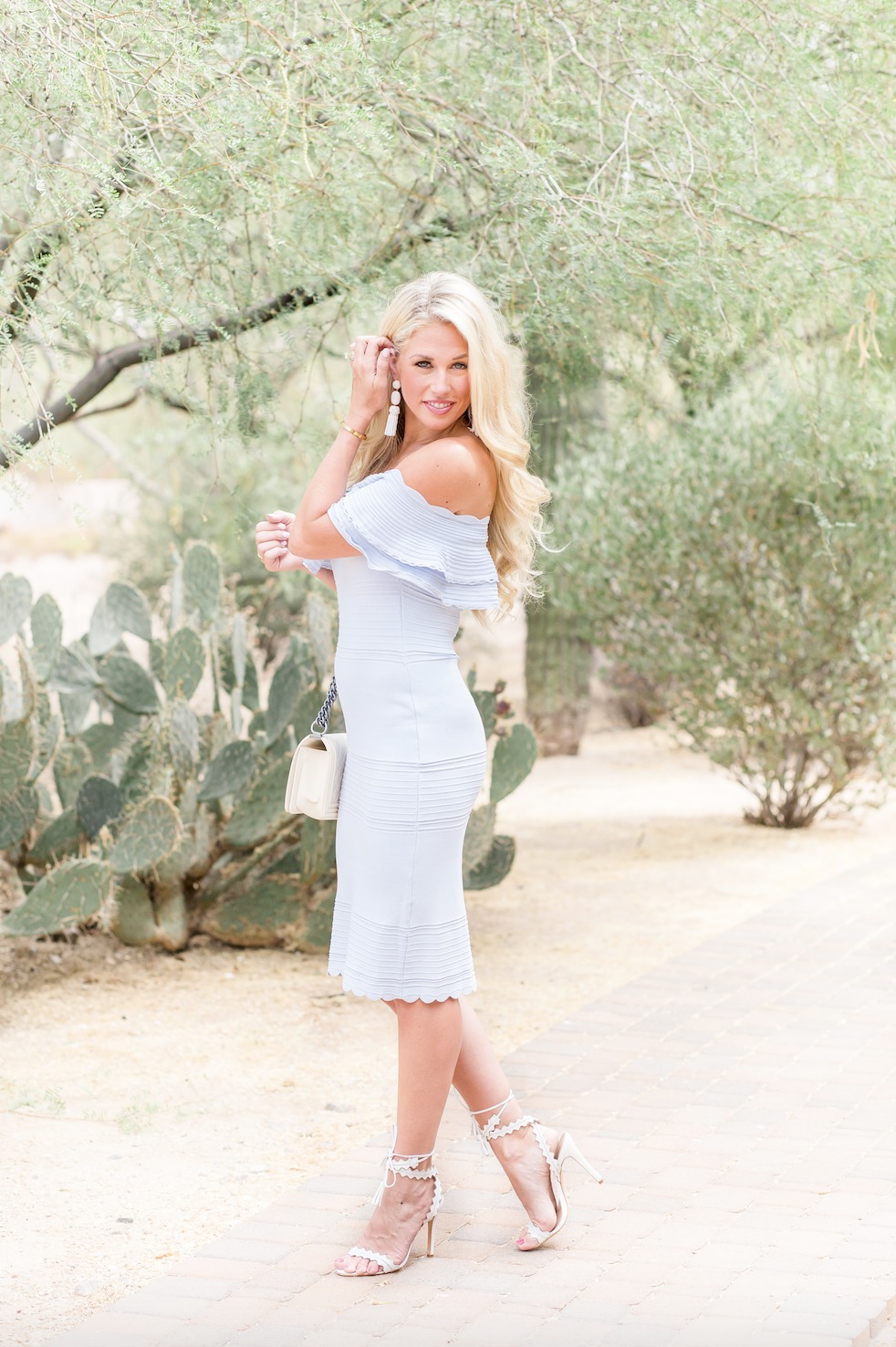 Name: Jacqui Kruger
Age: 27
Title:  Influencer. Lifestyle, Fashion & Luxury Blogger
Married/Single: Married to a wonderful man, Paul Kruger!
Kids: 1 baby girl; Arabella Rose (10 months old).
City you live in: Scottsdale
A typical day in my life includes…
taking care of my family and managing our home, a Starbucks run followed by a good workout, then styling, shooting and sorting through sponsorship opportunities for my lifestyle blog!
I was born…
in Cleveland, OH.
My favorite thing about Arizona…
the beautiful sunshine, friendly and kind people and amazing weather we have most of the year.
I'm listening to…
John Legend on Spotify.
My family…
is my world! Small in numbers but large in love!
If I could have dinner with anyone, it would be…
Marilyn Monroe.
One thing I cannot live without…
coffee!
When I was younger, I wanted to be…
a singer!
I'm inspired by…
my husband, he makes me want to be the best woman I can be. And my mother, she gave me everything and taught me how to live this beautiful life.
The one person who motivates me is…
my daughter, she is my world and everyday I want to be the best example of a woman for her.
If I could change anything in the world, it would be…
there can never be enough peace and love!
The perfect day would be…
relaxing with my family at our lake house in Tennessee.
My first job was…
waitress at Buffalo Wild Wings when I was 16!
My favorite escape…
the gym. Nothing makes me feel better than a good workout!
My life…
is so much more than I ever could have imagined! I am truly blessed.
I'm currently working on…
styling, shooting, designing and seeking companies to collaborate with on my blog!
Always…
love with all you have!
Never…
ever judge.
Favorite Quote…
"Be a Flamingo. Stay Balanced. Stand by your flock. And always be Fabulous!" Do you know who to quote for this?
Biggest Dream…
to be a mother & wife – and now I am living my dream!
My Pet Peeve(s)…
forgetting my sunglasses at home! A good pair of sunglasses is a must if you live in AZ!