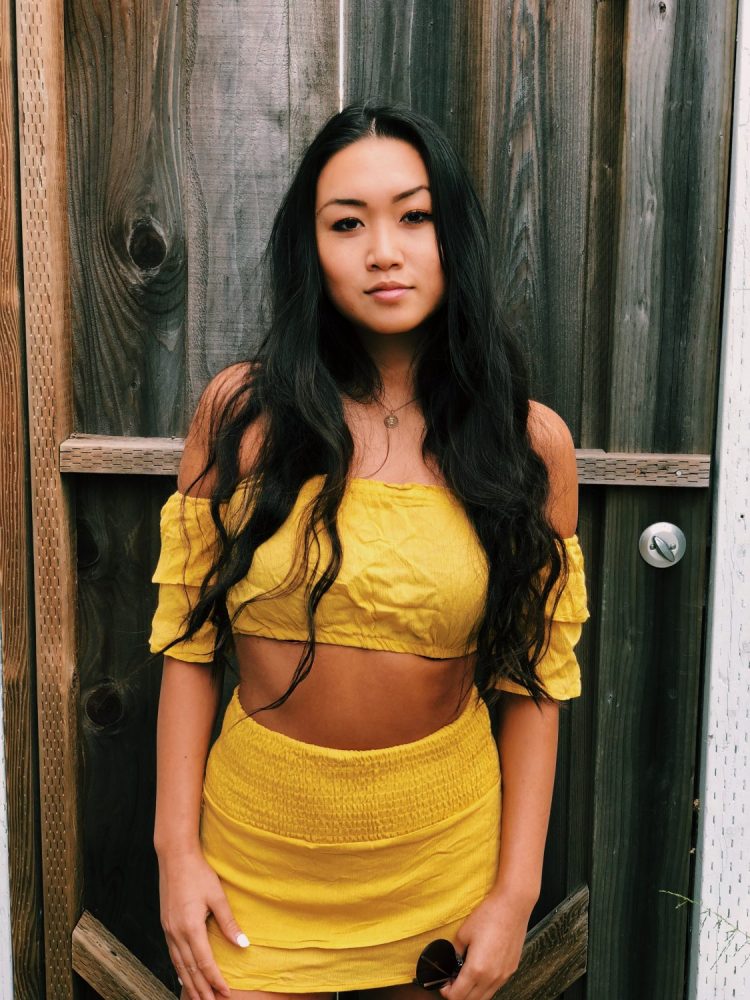 Name: Erin Li
Age: 19
Title: Arizona State University student pursuing a marketing degree through WP Carey School of Business, Social-Media Influencer, brand ambassador for Brandi Lawrence Bikinis and Sunnycoclothing
Married/Single: Single
Kids: 0
City you live in: San Francisco, California
A typical day in my life includes…
waking up to Odesza's song "Line of Sight", making my typical breakfast of avocado toast with a hard-boiled egg on top, going to work at a local preschool, then meeting up with friends to go to the beach, shop, or get food.
I was born…
in San Francisco, California.
My favorite thing about Arizona…
is the amazing weather, the beautiful sunsets/scenery, and the abundance amount of nice and outgoing people.
I'm listening to…
Post Malone's new song "Better Now".
My family…
means the world to me. We are very close and I am so happy to be home for summer.
If I could have dinner with anyone, it would be…
the Kardashians. It would be such an amazing, exclusive, experience. An insider to what their world is like first hand would be crazy!
One thing I cannot live without…
my phone. Very guilty to say, but I'm on my phone 24/7.
When I was younger, I wanted to be…
a princess, haha.
I'm inspired by…
my family, friends and sorority sisters in Pi Beta Phi. I surround myself with people that not only want to improve themselves, but push me to be a better person too.
The one person who motivates me is…
my dad. He is such a hard worker and continuously shows it through his actions with such great strength and grace.
If I could change anything in the world, it would be….
to reunite loved ones who have been separated due to war, citizenship reasons or just for any reason really… I'm such a hopeless romantic.
The perfect day would be…
waking up whenever I want, sitting outside on a hanging chair on my porch sipping green tea while listening to music, then meeting up with friends to go on a road trip to an exclusive spa area in the mountains. I would finish the day off with a very fancy dinner during sunset.
My first job was…
a private English tutor to a 3rd and 5th grader! They were so cute!
My favorite escape…
blasting music while on a run.
My life…
is definitely a rollercoaster but I am so grateful for everyone who has been a part of it so far and everything that has happened to shape me into the person I am today.
I'm currently working on…
getting in shape! Gotta be healthy and get that AZ body for next year!
Always…
wash your face and take your makeup off even after a long night! You don't want to break out!
Never…
be afraid to wear something you think people wouldn't "approve of"…be confident!
Favorite Quote…
"Everything happens for a reason". SO cheesy, but I really do live by this quote.
Biggest Dream…
to have a very successful job as a realtor or reality star on a reality show haha, live in a mansion in LA with my husband and two kids, be able to travel the world and to give back to my parents for everything they have done for me.
My Pet Peeve(s)…
indecisive people, people who chew with their mouths open, openly rude/negative people.