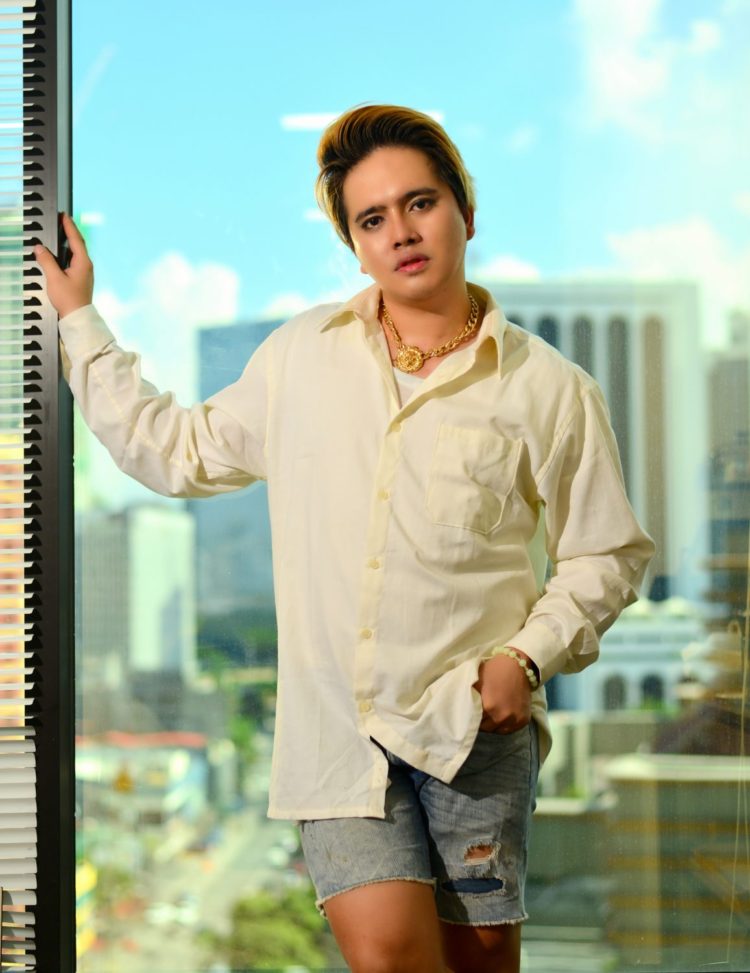 Name: Cliff D. Creations
Age: 27
Title: Mr.
Married/Single: Single
Kids: None
City you live in: San Pedro, Laguna, Philippines
A typical day in my life includes…
5-7 cups of coffee, browsing my social media accounts, checking my emails, going to my store, and a lot of thinking, and a movie of Korean Drama.
I was born…
with a great family in Iligan City, Lanao Del Norte, Mindanao, Philippines
My favorite thing about Arizona…
Phoenix Fashion Week because without it I won't be able to participate and being one of the Top 15 finalist for emerging designer,  writing with you and showing  my creations internationally.
I'm listening to…
Korean pop music, I just love them all, especially BTS.   
My family…
is my strength and my weakness
If I could have dinner with anyone, it would be…
my Family. My mom and my elder brother cook delicious food. If Alexander McQueen is still alive it would be him because I want to ask many questions and what's on his mind to create master piece in every pieces that he make.
One thing I cannot live without…
money because you can't buy food and can't do anything.  Money is the most important thing in the world right now. Lolz!
When I was younger, I wanted to be…
a Doctor to save people from dying but I realized when I get older I'm afraid of blood.
I'm inspired by…
Alexander McQueen's Creations. How marvelous he is.
The one person who motivates me is…
my partner for 7 years Blue Mendoza, he is my stylist and also my critics and of course my family.
If I could change anything in the world, it would be…
nothing because everything that is happening in the world right now God has a purpose for it. We just have to take care of the world that we are living on.
The perfect day would be…
spending afternoon while watching sunset with a cup of coffee and a cigarette. That would be perfect.
My first job was…
to create a National costume and evening gown for my partner for his pageant and WOW! We won best in national costume and evening gown. 1st ever awards.
My favorite escape…
vacation with the one I loved. I love to go different places, explore and learn the culture,
My life…
is driven by dreams. Keep on dreaming until the day you die.
I'm currently working on…
my collections for Phoenix Fashion Week in October 7, 2017 because I want to show a great show for you.
Always…
DREAMING & FIGHTING.
Never…
QUIT.
Favorite Quote…
"As A designer, you've always got to push yourself forward; you've always got to keep up with the trends or make your own trends. That's what I do." –said Alexander Mcqueen.
Biggest Dream…
is to be a well-known fashion designer in the world. The next big thing in the fashion world.
My Pet Peeve(s)…
people who are fake and pretentious.
Cliff D. Creations will be showing his designer collection during Phoenix Fashion Week at Talking Stick Resort October 4 – 7, 2017. Phoenix Fashion Week is the leading fashion industry event in the Southwest bridging the gap between national and international designers, premier retailers and top fashion media garnering global exposure for Arizona's fashion industry.
Through educational fashion seminars, year-round fashion events, and charitable partnerships, Phoenix Fashion Week is gaining rapid acclaim for its community-service efforts and for infusing world-class innovation into the Southwest. For more information and tickets click here. Follow Phoenix Fashion Week on Instagram, Facebook, and Twitter.