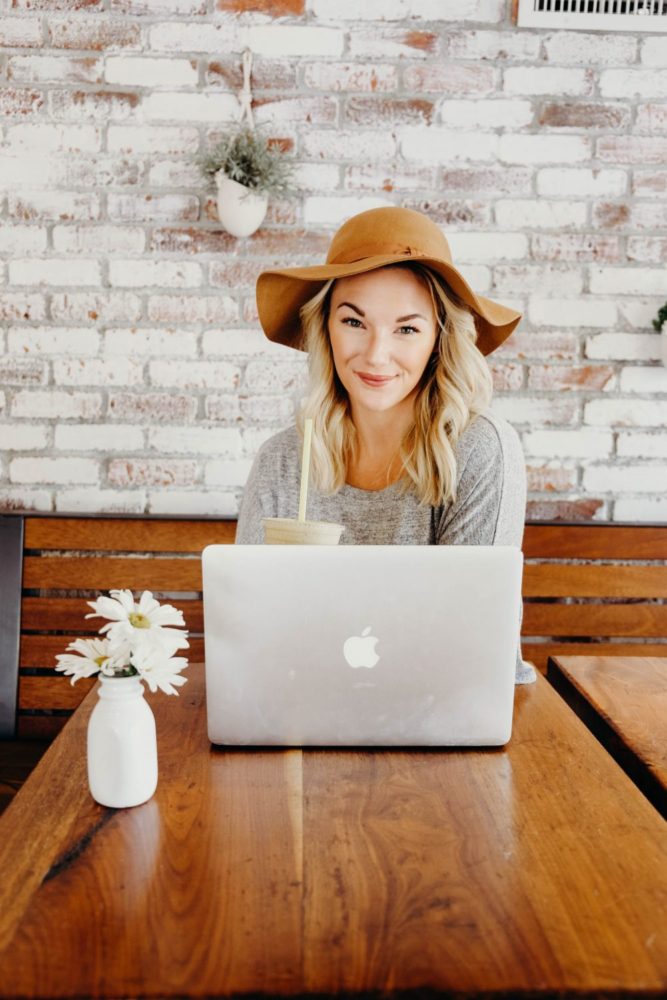 Name: Brianne Junis
Age: 23
Title: Mother/Blogger/Lover
Married/Single: Married
Kids: Twins! Penelope and Jones Junis
City you live in: Phoenix
A typical day in my life includes…
waking up when my husband leaves for work, enjoying half a cup of coffee in peace and quiet before my babies wake up. Then it's go, go, go until bed time! We typically go to the gym, play with Playdoh and watch a lot of baseball.
I was born…
In Sterling, IL. Small farm town!
My favorite thing about Arizona…
the restaurants! Back home, you only have a few selections to choose from and nothing is healthy. I love that AZ has everything you could ever want: healthy, chains, trendy…everything!
I'm listening to…
uhh…anything that is like 8 years old, lol. I am really bad at finding new music!
My family…
is everything to me. My husband provides us with the best possible life and I never take that for granted.
If I could have dinner with anyone, it would be…
one last dinner with my mom. She passed away a few years ago and there is just so much that I would love to sit and tell her.
One thing I cannot live without…
FACE LOTION! This AZ weather really dries me out!
When I was younger, I wanted to be…
a backup dancer in MTV music videos, lol.
I'm inspired by…
all the working mamas. When I was working, I found it extremely hard to be away from my twins! I love seeing women who work and take care of their kids. It is NOT an easy task!
The one person who motivates me is…
my best friend, Cierra. She always has a lot going on with an enormous workload but always finds time to be the SWEETEST human on Earth. She is a true hustler!
If I could change anything in the world, it would be…
the negative vibes. I think everyone has been so encouraged to speak their mind but they have forgotten how not EVERY last thought they have needs to be shared. All aspects of the internet are negative and it really saddens me.
The perfect day would be…
sleeping in for a while, enjoying breakfast in bed with the kids and then just a day full of relaxing and playing outside!
My first job was…
a cashier at Menards. My first "big girl" job was working as a student advisor at Arizona College.
My favorite escape…
surrounded by my closest friends – sharing memories and laughs.
My life…
is NOT what I imagined myself doing at 23 years old. It is hard to plan anything due to my husband's baseball career. But it is the best life ever.
I'm currently working on…
rebranding my blog! It is a hard and tedious task. I also am working on training for a half marathon!
Always…
be kind, say thank you and see the good in EVERY situation.
Never…
go to bed on an empty stomach.
Favorite Quote…
"Everything will be ok in the end. And if it's not ok, then it is not the end."
Biggest Dream…
raising my family in another country for a while. Why not?!
My Pet Peeve(s)…
my personal space being invaded, negative comments/vibes, people who are mean to their mothers.