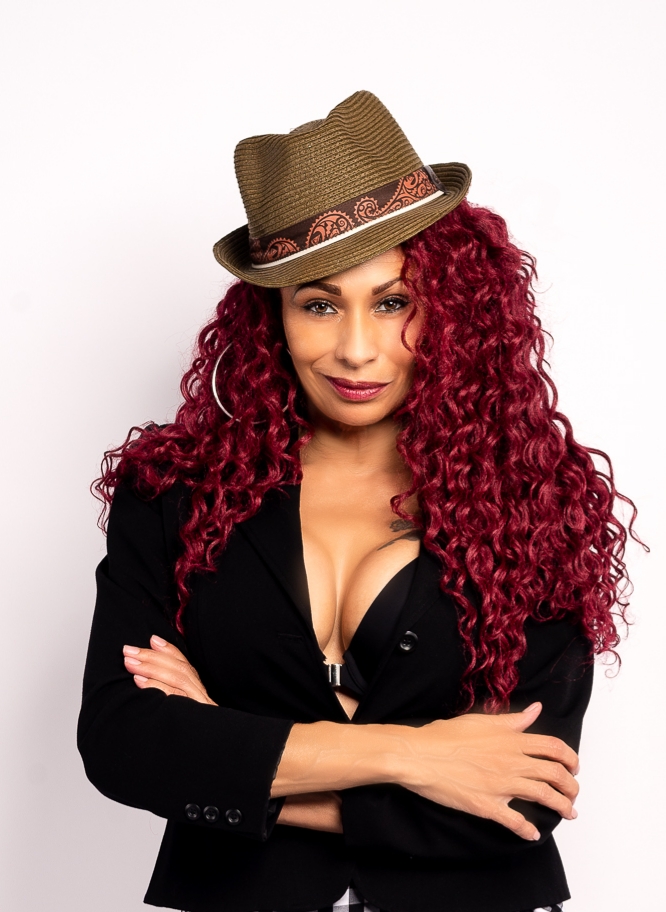 Name: Staceye Beatty
Twitter: http://www.twitter.com/StaceyeFollowMe
Facebook: http://www.facebook.com/StaceyeFollowMe
Instagram: http://www.instagram.com/ms.staceye
Website: https://www.StaceyeFollowyourDreams.com
Age: 55
Title: CEO/Owner, Influencer, Model/Actor
Married/Single: Single bringing characters to life on the big screen.
Kids: 2
City you live in: Phoenix
A typical day in my life includes… running a non-profit organization called Staceye FollowYourDreams. We train new models on how to become successful entrepreneurs, slay the catwalk, and master angle poses for the camera. Then I'm off chasing my own dreams, mastering new roles in the acting industry bringing characters to life on the big screen. (See IMBd for film credits) Life for me is all about staying positive, keeping my sanity, while influencing and encouraging others to follow their dream.
I was born… on earth of course, I don't believe where you're from dictates anything about a person's life. God placed us all on earth to love and accept each other as we are.
My favorite thing about Arizona… Walking outside in shorts and a tank top in the winter
I'm listening to… Sade as you're reading this, but I love all music with head-bobbing beats as long as it makes sense & relates to life without insulting women or men. I'm a very relaxed person and when I'm in chill mode I'll put "Galamatias" in my ear or chill with some John Mayer just to name a few. When I pumped up and need that boost of energy, I'm throwing that ole school on Ice Cube, "Today Was a Good Day" Yeaa Yeaah!
My family…means the world to me because we all love to laugh, but we have our moments…lol. When we do come together we laugh and talk about old times which makes me smile and appreciate life even more. You only have one family and my life would not be where it's at today if I didn't have my family there to remind me of the struggles it took to get here.
If I could have dinner with anyone, it would be… Sade the "Smoothest Operator" I know. She is someone I admire because not only does her character define her persona, but she represents the true meaning of "Humble" through every song she has recorded.
One thing I cannot live without… Sweets! I love Neapolitan Ice Cream with Hersey Syrup and oreo cookies crushed inside..
When I was younger, I wanted to be… a model. I tried singing, but that didn't work out for me. I remember standing in the mirror trying to sing like Teena Marie "Square Biz" and when I got tired of hearing my lame voice I would switch over and become a glamorous model walking in heels in front of the mirror posing and waving at myself blowing air kisses as if I just won the 1st place trophy.
I'm inspired by… hard-working individuals, who have true compassion for others
The one person who motivates me is… God! Without faith and understanding of our purpose in this world life has no meaning and would not exist.
If I could change anything in the world, it would be… to remind others what true love and kindness is.
The perfect day would be… laying on a beach on a exotic island with exotic animals stress free
My first job was… was at Burger King. I was 16years old rocking that brown and yellow polyester uniform with that smooth matching polyester hat.
My favorite escape… is listening to soft music with someone who captivates me.
My life… Is a constant thinking box. I love being creative. Having an idle mind would bore me to death.
I'm currently working on… trying to be the best I can be before I leave this earth and making sure I have a positive impact on everyone that surrounds me while making a statement in the modeling industry representing women over 50.
Yes, I'm 50+ and still holding it down!!
Always…be the best you can be. Most importantly, learn to love and laugh because it entertains the soul and others of course, while keeping you youthful and a pleasure to have around. You never know what people are going through, sometimes they just need a smile and a caring heart to show them everything will be alright.
Never… Hate on anyone's hustle and grind, as a matter of fact, you should encourage others to follow their dreams. No matter how old or young you are if you want it, go get it and don't let anyone tell you anything different. Distant yourself from negative people and those who dont support one another in their journey. Negativity is a no no, and I hate drama although I perform it well..lol

Favorite Quote… Follow Your Dreams, Never Give up, and Truly Believe in Yourself" -Staceye Beatty
Biggest Dream… is justbeing happy and enjoying life with someone just as special as I am.
My Pet Peeve(s)…Liars….PERIOD!
More About Staceye Beatty:
Staceye Beatty, a rising Model, and Actor began her career in beauty and fashion at the age of 21 and has never stopped. She obtains a Master's Degree in Business Management, and is now CEO & Owner of her own Nonprofit Organization, "StaceyeFollowyourDreams."

After taking a short break to become a full-time mother, she continues to market her talents across the U.S., expanding in the film and theater industry, now "featured" in several credited films found on IMDb. You will also find Staceye on the walls of The Scottdale School of Arts, as she is a high demand Art Model painted and sculpted by famous sculptors such as Eugene Daub and more.