Name: Lauren Alexandria Witherspoon
Facebook: https://www.facebook.com/larrythecigarman/
Instagram: instagram.com/lo.spoon/
Age: 23
Title: Founder and CEO of Constantine LLC, Director of Arizona Youth Lacrosse Association, or AYLA, Freelance Model.
Married/Single: Not married but currently in a relationship.
Kids: None yet but want to have some in the near future!
City you live in: Phoenix, Arizona
A typical day in my life includes…
Starting the day off reading my bible, specifically Psalms 91:1-16. Then I pray to God, giving Him thanks for waking me up and then praying for my friends and family. Afterward, I pick out an outfit that fits the mood for the day (For example, if I have a business meeting,
I'll wear a business style outfit). Once I am ready for the day, I'll go to Starbucks and order a Treinta Iced Green Tea Lemonade with less ice and no liquid sugar (the lemonade is already sweet enough for me). Then, I'll review my daily To-Do List to see what tasks require completion for my company, Constantine, LLC, and non-profit organization, Arizona Youth Lacrosse Association (AYLA).
I attempt to reach as many goals that I have planned for the day. Any goals that have not been met are rescheduled for completion on another day.
I was born…in Riverside, California
My favorite thing about Arizona…the beautiful sunsets. For me, It is very calming and peaceful to watch the sun go down every day. I love watching the sunset behind the mountains from my backyard. I never want to go inside because I am too busy taking dozens of pictures to post on social media.
I'm listening to…anything! My taste in music is very unique and adverse. I love listening to different genres of music. Hip-Hop/Rap, R & B, Pop, Punk Rock, you name it. Familiarizing myself with multiple genres enables me to connect with others with similar interests and appreciate music more.
My family…everything to me. Their contributions have enabled me to become the person that I am today. Without their support, I would not be where I am now!
If I could have dinner with anyone, it would be… with the beautiful Robyn Rihanna Fenty. Not only is she a great singer, but also a fashion icon and entrepreneur as well. She has reached many milestones and broken barriers as a young black woman. I consider her as a role model and would love to have dinner with her one day to celebrate our accomplishments as women of color.
One thing I cannot live without…is lotion. Moisturizing my skin on a daily basis is necessary. Considering that my skin is very sensitive and becomes dry easily due to Arizona's dry heat!
When I was younger, I wanted to be…a veterinarian. My love for animals is unconditional. Especially horses! As a young girl, my parents would take me to their friends' ranches to learn how to horseback ride. Also, In high school, I took courses at the East Valley institution of Technology (East Campus) to become a Certified Veterinarian Assistant. However, I was unable to finish my course requirements for the program because I decided to go to college.
I'm inspired by…my mother and best friend/godsister. These two individuals have faced so much adversity in their lives and still managed to reach their goals and continue to do so. Their strength is encouraging and inspires me to aim high and strive for greatness!
The one person who motivates me is…my father. He always motivates me to do whatever I put my mind to and believes in my ideas. His guidance enables me to think critically when it comes to making major decisions. Without his support, I would not be able to reach such milestones in my life.
If I could change anything in the world, it would be…the institutionalized oppression of both women and people of color. People should be treated equally no matter what race and gender they may be. The world would be a better place to live if systemic racism did not exist.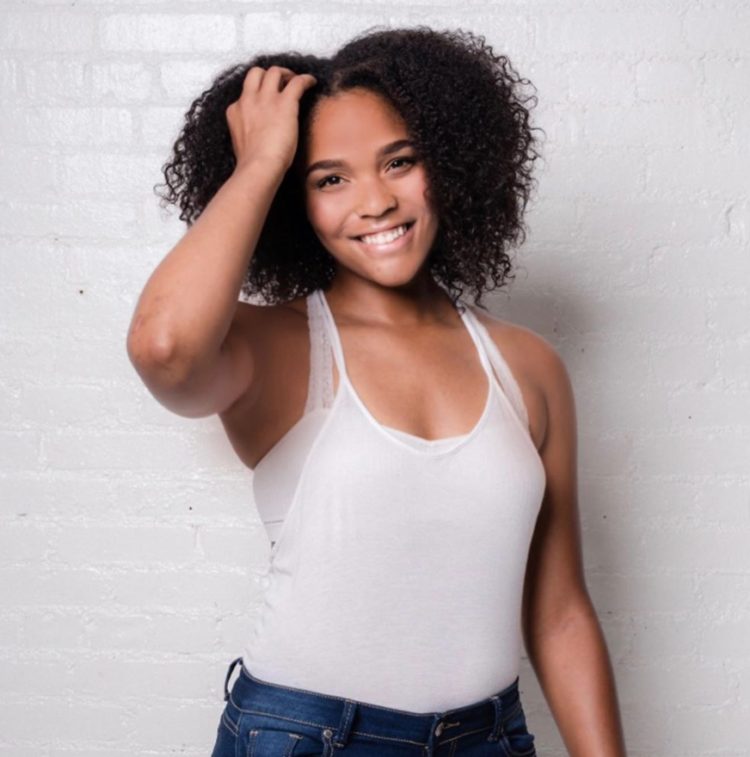 The perfect day would be…taking a day trip to Sedona with my family and hiking the Cathedral Hiking Trail early in the morning with perfect weather.
My first job was… working for my dad's company, NuGospel Broadcasting Network Television (NGBNTV), as a Customer Service Representative at the age of 14. In 2011, my father started his Faith-based TV Channels in Phoenix, Arizona and had me handling soft customer service calls.
My favorite escape…involves driving to California for a couple of days. Considering that California is the next state over, it makes it the perfect place to escape! Not to mention that there is an endless list of activities to do while there. Personally, I love going shopping, especially at the infamous shopping center known as The Americana. My next move involves spending time on Santa Monica Beach by going swimming, working out, and walking the boardwalk and the pier. Lastly, walking throughout Hollywood to take pictures of the celebrity names with stars on the ground.
My life…is a beautiful mess. It's not perfect but I would never change any part of it. I am blessed to wake up every day and work towards being the best person that I can be. I am grateful to be alive and have high and ambitious aims for my life!
I'm currently working on…growing both my company, Constantine LLC and a non-profit organization, Arizona Youth Lacrosse Association (AYLA). For Constantine LLC, I am currently selling my exclusive hand-rolled flavored cigars. For AYLA, I am preparing to facilitate camps in under-served and disadvantaged communities throughout Arizona.
Always…move forward no matter what obstacles may be on your path
Never…give up on finding your purpose in life.
Favorite Quote…"Fall down seven times, stand up eight" – Japanese Proverb
Biggest Dream…
My biggest dream is to own a huge ranch with a plentiful amount of land for my horses to roam on. Having farm animals such as chickens, goats, sheep, etc. along with a beautiful garden to grow fruits, vegetables, and flowers from would be a dream come true for me!
My Pet Peeve(s)…
Include loud chewing, snoring, running late, slow walkers, sagging, bad mixing proportions (style), heavy cologne, ill-fitted suits, etc. There are a lot more where that came from but these are on the top of my list!