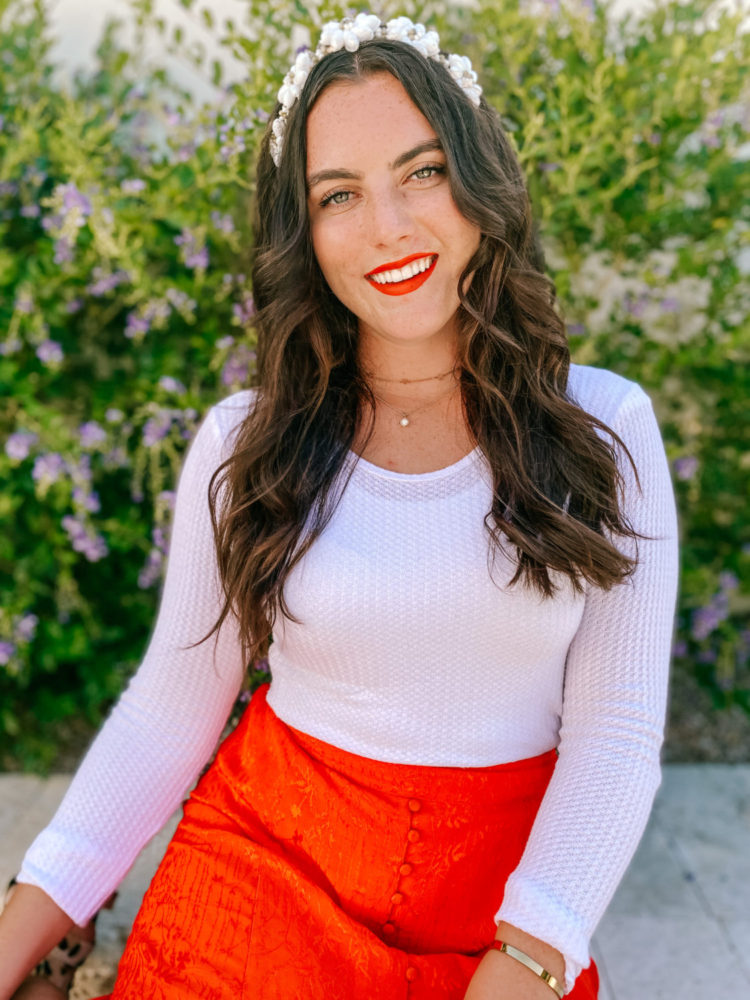 Name: Eden Brinkerhoff
Twitter: @Edenbrinkerhoff
Facebook: Eden Brinkerhoff
Instagram: @edenb.photo
Age: 21
Title: Photographer
Married/Single: Single
Kids: 0
City you live in: Gilbert
A typical day in my life includes… Doing online school, working out, editing photos, reading a few pages of a good book, and sneaking in a bit of Netflix
I was born… in Mesa Arizona
My favorite thing about Arizona… the weather! I love the heat and hate the cold, so I think Arizona weather is perfect
I'm listening to… anything from the 50's
My family… is my support system and would not be who I am today without them
If I could have dinner with anyone, it would be… Blake Lively. I think she has great standards for life, stands up for what she believes in, and seems to have great values.
One thing I cannot live without… a camera! I just think it is so amazing the idea of capturing a moment in time having it forever
When I was younger, I wanted to be… a famous singer like Selena Gomez or one of the other Disney girls, but thank goodness that never happened!
I'm inspired by… people who create something out of nothing, but also have the best intentions behind what they do. I love when people come up with new products or ideas while trying to better the planet, help those who may need it, or help us live our everyday lives.
The one person who motivates me is… my mom. She is the kindest but also the sassiest woman you will ever meet! She helps me see what is most important in life.
If I could change anything in the world, it would be… the way people see the worth of others
The perfect day would be… breakfast at a small café in France, later on strolling the streets of Italy (snapping a few pictures along the way of course) and ending the day at a beach in Greece. What can I say, I love Europe!
My first job was… Sweet tooth fairy (a cake shop)
My favorite escape… any beach with white sand and blue water with some greenery nearby
My life… isn't what I thought it was going to be but in the best way possible
I'm currently working on… getting my photography business to be a success
Always… remember to look at the positive in everything
Never… forget who you are, your goals, and who you want to become
Favorite Quote… "That's the thing I found, that you have to prove things to people. Very few people you can run into and tell them an idea and get them to go along with you. They can't see the potential in things, you know. So, I felt all along, all through my career, instead of talking to somebody about something, if I could I'd go ahead and make something and then show it to them."-Walt Disney
Biggest Dream… Have a successful photography business where I am able to travel the world, meet people from all different cultures, and help them in some way with my work.
My Pet Peeve(s)… when people use incorrect grammar when people are full of themselves, and when people are instantly negative and try to diminish my (or other peoples) dreams.
More about Eden Brinkerhoff:
My name is Eden Brinkerhoff, I'm 21 years old, and I am a photographer. I have loved the art of photography since I can remember and started my photography business around my junior year of high school. I served an 18-month service mission in the country of Guatemala and was unable to work on my photography business during that time. I returned at the end of January and am looking to get things going again with my business. I take photos of just about everything. I do couples, small weddings, homes/real estate, products/business, fashion, and just about anything else. I am looking forward to being able to do what I love full time!