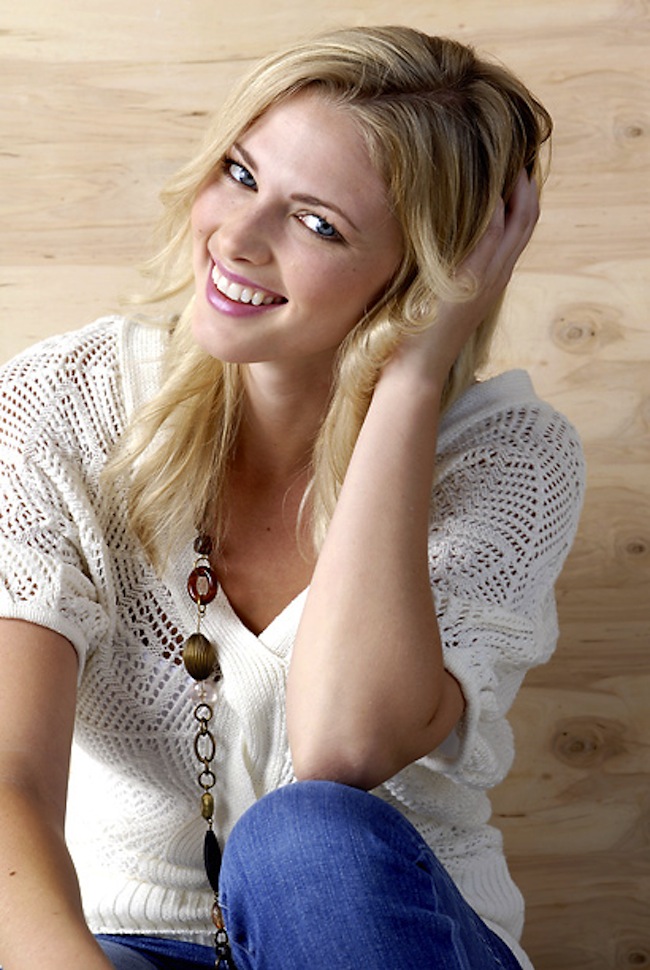 We began 20 sentences that each person finished in their own words. Here's what young FOX Sports Arizona Girl, Mallory Kregle, had to say about Mumford & Sons, irritating court t.v. shows and everything in between.
Name: Mallory Kregle
Age: 24
Title: FOX Sports Arizona Girl, Office Manager, Model, Foodie, Goof, Explorer, Sports Enthusiast…basically my Twitter bio 🙂
Married/Single: Taken
Kids: Someday
Live: Scottsdale
I was born…
in Mesa, AZ.
My favorite thing about Arizona…
the heat!  You know how the saying goes, if you can't handle the heat…
I'm listening to…
Mumford & Sons…I'm completely obsessed.
My family…
is fantastic.  I'm so lucky I get to work with my parents every day and see my sister all the time.  Family is numero uno in my book!
If I could have dinner with anyone, it would be…
Oprah.  She is wise, inspiring, and genuine and I appreciate that about her.
One thing I cannot live without…
My family…I have a good one!
When I was younger, I wanted to be…
Lights, camera, action; I wanted to be an actress!
I'm inspired by…
Oh so many things.  Family, friends, music, love, faith…to name a few.
The one person who motivates me is…
ONE!? That's not possible to answer.  There are so many people in my life that motivated me in different ways.
If could change anything in the world, it would be…
Hate…it's just an ugly thing.
The perfect day would be…
Everyday should be the perfect day.
My first job was…
Omg…at Arbys.  I'm going to go hide under a rock now…bye.
My favorite escape…
San Diego or Rocky Point.  Actually just anywhere there's a beach.
My life…
is like this Audrey Hepburn quote:  "I decided, very early on, just to accept life unconditionally; I never expected it to do anything special for me, yet I seemed to accomplish far more than I had ever hoped."  This is so true for me…and I'm only 24!
I'm currently working on…
working hard, pursuing my dreams, and overall just being the best I can be.
Always…
Be thankful, be kind, brush your teeth before bed, take your vitamins, say I love you, tell people if they have food in their teeth, give back, laugh, and laugh some more.
Never…
Forget to take your contacts our before bed, judge a book by it's cover, be anything but you, forget to put on deodorant, give up, try to lick your elbow.
Favorite Quote…
"The best and most beautiful things in this world cannot be seen or even heard, but must be felt with the heart." – Helen Keller
Biggest Dream…
To make a difference.  I want to be successful and work at a job I am passionate about and in doing so I hope to be able to make a difference, however that may be.
My Pet Peeve(s)…
Ummm, those court TV shows, nail biters, having too many e-mails in my inbox, driving under the speed limit, Christmas decorations before Halloween.
Click here to order a Trendsetters reprint.