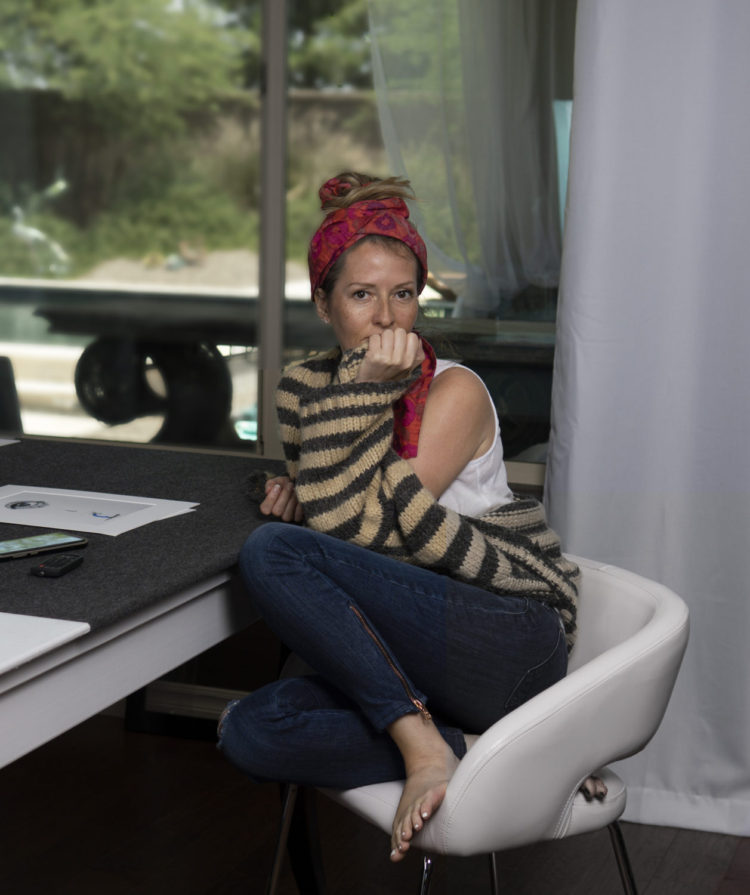 Facebook: Karolina Adams
Instagram: @Karolina.Adams
Website: KarolinaAdams.com
Age: …before I look in the mirror, 26
Title: Artist
Married/Single: Married
Kids: No
City you live in: Chandler
A typical day in my life includes… my much-needed morning coffee on the back patio and a quick meditation.
I was born…in the morning. Probably explains why I love mornings so much.
My favorite thing about Arizona…is the winters, because it's safe to come out of the airconditioned space and play outside. I love to hike, and we have some fantastic trails here.
I'm listening to…Folk Rock.
If I could have dinner with anyone, it would be…Frida Kahlo and Salvador Dali.
One thing I cannot live without…pens and paper.
When I was younger, I wanted to be…probably a horse or any animal really. I'm obsessed with animals. Horses in particular.
I'm inspired by…self love. Anyone who oozes with (healthy) self-confidence, self-love attracts and inspires me.
The one person who motivates me is…my husband.
If I could change anything in the world, it would be…school curriculum. I feel we should focus, encourage and nourish kids' self-love, self-awareness, kindness, etc., the human side, just as much as we evolve their intellectual side, such as math, history, etc.
The perfect day would be…spent hanging out with horses or a horse.
My first job was…a salesclerk at the White Han Pantry. Wow, that took me back.
My favorite escape…hiking in the woods.
My life…is pretty good.
I'm currently working on…promoting a book I just released.
Always…be kind.
Never…say never.
Favorite Quote…
"There is some kind of a sweet innocence in being human-in not having to be just happy or just sad- in the nature of being able to be both broken and whole at the same time"- C. Joybell.
Biggest Dream…to have a live-in chef as I don't like to cook (this is a very weak word for how I really feel about cooking) but I like to eat well.
My Pet Peeve(s)…full trash bins!
More About Karolina Adams:
Karolina Adams is an artist working in ink and graphite. Adams illustrates life from within her head with a quirky style and a touch of sophistication, which mirrors her playful character with a serious core.
Art has always been a part of Adams' life but it came and went in spurts. It was put on a shelf for a good few years while Adams worked full time in Interior Architecture.
Adams studied Interior Architecture at Columbia College, Chicago IL, graduated with a B.F.A. and entered the field. A few years later discovered that mundane space planning and the office atmosphere where too rigid for the change-craving spirit. Adams quit the job and went back to art full-time. In 2012 synchronicity took place; Adams found her sketch book from college, got encouraged to submit the drawings to a gallery and got accepted. From there other galleries expressed interest in representing Adams' work.
Adams has presented her work in solo and group exhibitions in Arizona, California, Colorado, and Illinois. Adams' work can be found in public installations and private collections throughout the US, Europe, and Asia.