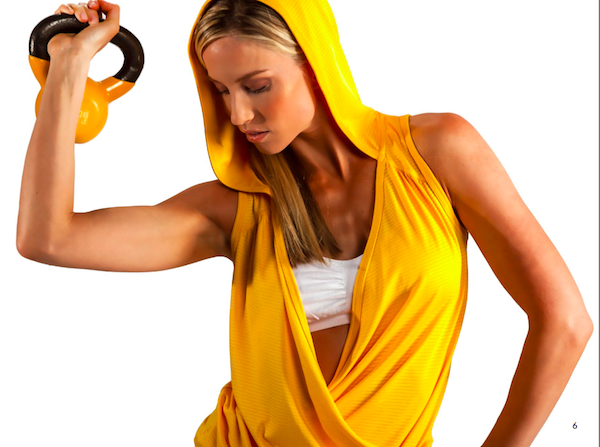 I just did my annual wardrobe switch: the long running tights and hoodies went into hibernation and I freed all my Lululemon Run: Speed Shorts from their winter bin. They were my obsession last year (flattering to boot!) so I bought 5 pairs. Now it's time to do a little spring/summer shopping, freshen up my warm-weather workout gear with all things trendy. Here's the fitness fashion forecast for Spring…
TREND: Mesh
Call it an ode to the 80s, but mesh is back! Yes, the perforated fabric serves a purpose (it keeps you cool while you sweat!), but it also serves up a dose of style. Works great with layers!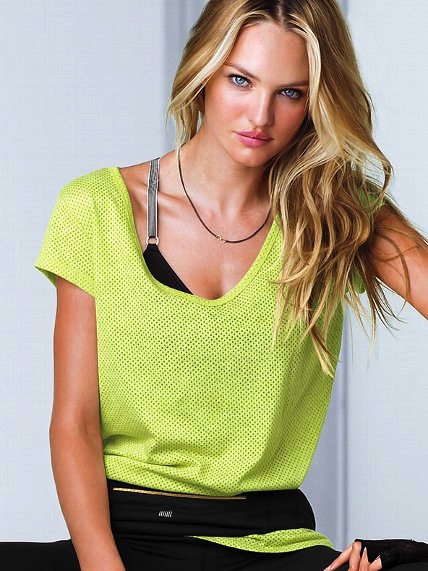 TREND: Bootylicious shorts
Your butt takes center stage this spring in uber short shorts that flatter any hiney. Sassy and sporty, these rump shakers don't just look the part, they act the part thanks to sweat-wicking, breathable fabric. Best for dance, hot yoga, even hiking.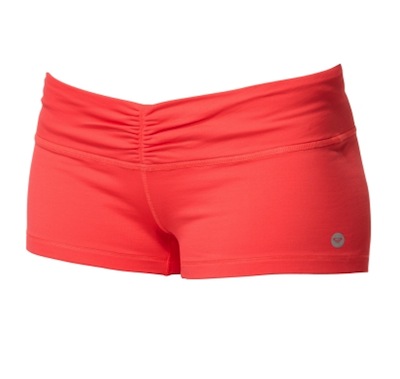 TREND: Loud and proud
Instead of looking blah in black or dull in grey, spring has sprung with color – and lots of it! Standout statements in canary yellow, screaming orange and passionate pink are making their mark in tops and bottoms. Ditto for stripes, florals and flashy tie-dye. There's no hiding in the back of class this spring!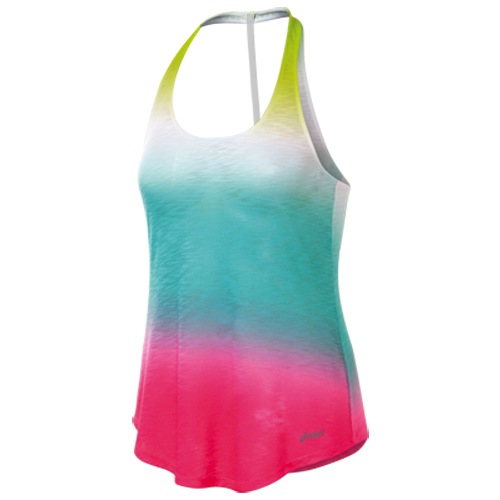 TREND: Soft & Cozy
A combo of Flashdance meets track-n-field meets loungewear, these comfy gems work for latte-grabbing, beach bumming' and ballet class. Stylish accents like cute cuffs, ruched pockets and back straps add fashion flare.