Nothing is more frustrating then working your butt off in the gym… and not working your butt off. I've been there. I've turned up my workouts; I've dialed up the frequency, the intensity… without any reward. Yes, your diet is usually to blame (you can't out-train a bad diet), but sometimes the culprit comes down to the calorie-burning itself. That's the bad news. The good news is that Daren Parks, Studio Manager and Trainer at Orangetheory Fitness Paradise Valley, is here to set the fitness record straight – and just in time for bikini season.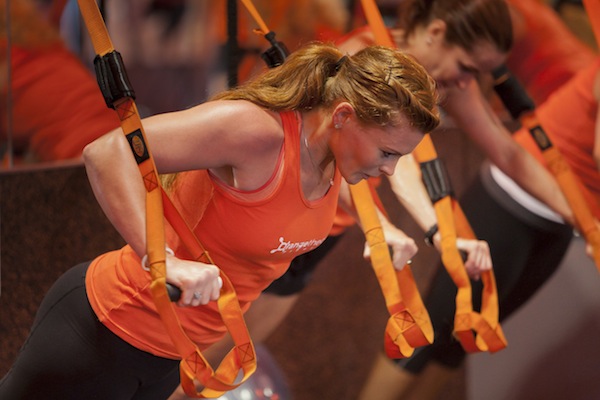 MISTAKE: Being cardio obsessed
CORRECTION: It's important to incorporate both cardio and strength into your workout to burn the most calories. Cardio gets the heart rate up and burns fat calories, but strength training continues to burn calories even after you're done working out — and it's non-negotiable when it comes to getting results. Strength training should be done at intensity levels that challenge you to complete the last 2 to 3 repetitions of every set. Keep your repetitions between 8 and 12 total per set to achieve lean and defined muscles, not bulk or mass.
MISTAKE: Only focusing on one or two muscle groups
CORRECTION: Yes, we all long for Victoria's Secret model abs and butts, but in order to truly see full-body results (and burn more calories) you need to work out multiple muscle groups in various ways. Suspension training does this, ditto for body weight exercises like planks and pushups
MISTAKE: Not fueling your workout
CORRECTION: Women have a tendency not to eat when they're trying to lose weight, which actually makes us fatter, unhealthier and puts us in danger of fainting. When you're working out, your body needs fuel — and if it doesn't have the proper food to fuel it, it goes into 'starvation' mode (AKA storing your fat). Not eating also lowers our blood sugar and causes us to binge eat.
MISTAKE: Not tracking your progress
CORRECTION: Tracking your progress is vital to keep you motivated. When the numbers show that your body is headed in the right direction, you'll be continually motivated to keep going and it will only get better. Do not track your progress by the scale alone; keep in mind BMI and other important factors that may get better when you work out, like cholesterol levels, blood pressure, etc. And celebrate all the small victories, like the ability to increase your speed on the treadmill!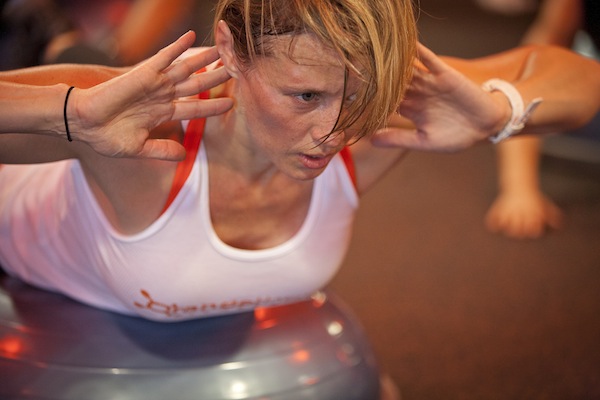 To learn more
Orangetheory Fitness currently has six locations in the Valley (Arcadia, Ahwatukee, Chandler, Gilbert, Paradise Valley, Scottsdale) and more locations are coming soon.
Orangetheory Fitness: The Hot New Workout