So, in case you missed it, this week is "Healthy Habits" week! So far, everyone from yogis to nutritionists to health-minded readers have shared their healthy habits. I'm getting seriously inspired. Today I went for a long bike ride, did an amazing poolside yoga class at The Hermosa Inn (thanks Maren for the expert guidance!), and I'm currently eating a farm-fresh salad with figs and goat cheese. And the infectious love continues today with 4 healthy confessionals that'll help you look good and feel good (psst: SCROLL DOWN TO WIN!)….
Variety is the spice of life
It's hard to limit to one healthy habit. You have to do it all! For me, it's a mix of running, weight training, yoga… and I love indoor spinning! The key is to find something you love doing. And then, it's not a chore to workout, its fun. As much as possible, I try to recruit friends. The way I see it, I want to spend time with my friends; I can either workout with them… or do something I may regret later. So, why not just sweat together?
~Jordan Levine, Runner, Yoga Instructor, Spin Teacher

The feel-good list
In the past, I spent too much time basing my day's mood on external happenings, allowing the level of my happiness and joy to be determined by events outside of myself. I now understand creating happiness and joy is my responsibility, which I do with my "feel good list:" music, exercise, coffee, hot showers, sunshine, mediation, yoga, and more. Once you get into your feel-good space, everything else is gravy.
~Maya Nahra, RD, LD, Behavioral Nutrition Expert, Founder of My Intentful Life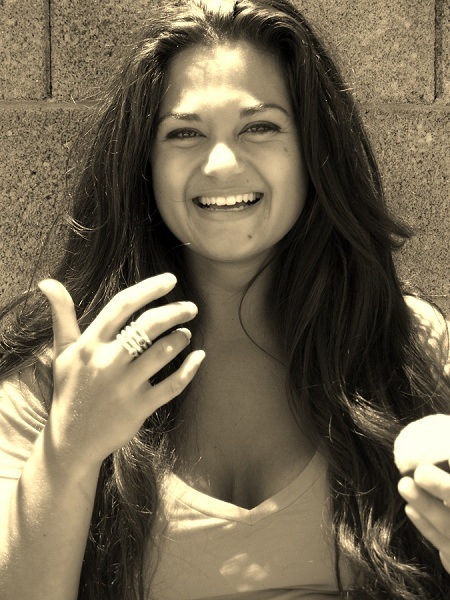 Keep it simple
I try to live my life as one big healthy habit, but I know when I keep my eating in check, I just feel so much more energetic and productive. My day begins with 5-10 minutes of quiet visualization. I chose from a variety of salads for lunch, of which Kale salad is my absolute favorite. I love to drink coconut water for its unbelievable health benefits and ensure that I'm constantly drinking water during my day. I always end my day with reading a book, usually on philosophy and keep the television off!
~Amen Iseghohi, Owner of Amenzone Fitness
Morning meditation
My healthiest habit is a 4:30am meditational prayer. I have a Zen room in my home filled with candles, soft comfy sofas and glass doors that I decorated for myself last Mother's Day. I sit cross-legged on the sofa able to see the sun rise in my backyard. I put on some classical music, turn it down really low so it's more like background music and close my eyes. I decompress, and thank God for being six feet above ground. It keeps me grounded and clear-headed. I begin with a slow chant of the words Hallelujah over and over and over again until I can't talk anymore, just pray. It also allows me to get out of my head and totally relax. Usually about 30-45 minutes later I open my eyes, watch the sunrise, take a deep cleansing breath and get ready to teach the 6am Insanity class.
~Dyanna Wooten, Owner of Fitness Waves in Ahwatukee
GIVEAWAY ALERT!
Win a one-month membership at Amenzone Fitness – either at the North Scottsdale location or the new Fountain hills location opening at the end of the month. All you have to do is leave a comment below telling us your healthiest habit. The winner will be selected Monday April 1st and notified by email. Can't wait to hear about your healthy habits!