Some of my best lessons come from mistakes. Take yesterday. I woke up raring to go to a TRX/Pilates class at Mountainside Fitness, only when I arrived I realized I had the wrong time (doh!). But all was not lost: I jumped into a Total Body Conditioning (TBC) class and had a great time, there was just one problem: I walked in late… and had the wrong footwear… and didn't have a chance to tell the teacher I had a tweaked my shoulder… and because of all of the above I couldn't turn my brain off. But hopefully we can all learn a thing… or 7 from my mistakes and make every fitness class better.
1. Wear the proper gear. Make sure your clothes fit the activity and you'll have a better workout. For yoga you want clothes that move, for spin you want tight and tapered pants that won't get caught in the pedals, for Total Body Conditioning you want shoes with a no-slip tread. Wardrobe malfunctions (like shoes that slip when doing lunges) can sabotage your workout. Oh, and don't forget a water bottle.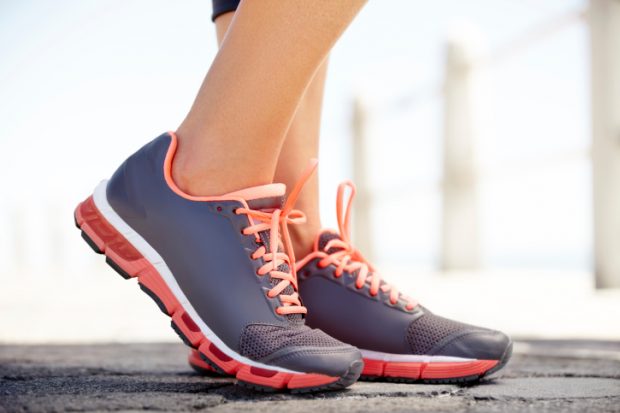 2. Arrive early. Getting to class a few minutes early gives you time to grab the equipment you need… or set up your yoga mat… or adjust your spin bike just the way you like it… and adjust your mindset. Arriving late = frantic. Arriving early = fitness frame of mind.
3. Let the teacher know if you have any injuries (or if it's your first time taking the class). That way the teacher can offer modifications.
4. Clear your brain. The gym isn't just a workout for your body; it's a break for your mind. So wipe the mental slate clean and focus on your moves and muscles, not your to-do list. This is an hour devoted just to you, so be in the moment.
5. Don't compete with the person next to you (especially if you're a newbie). Don't feel like you have to do everything your classmates are doing. Compete with yourself instead.
6. Be patient with yourself. So what if you don't Zumba like Shakira the first time… she's had plenty of hip-shaking practice. Sometimes the moves take time to master. By all means challenge yourself, but check your high expectations at the door. Practice really does make perfect.
7. Have fun! Jerny Rieves, group exercise instructor at Mountainside  (and the teacher of my Total Body Conditioning class) made a great point: "Take your exercise seriously, but don't take yourself seriously." So true!
We want to hear from you – how do you get the most out of your group exercise class?