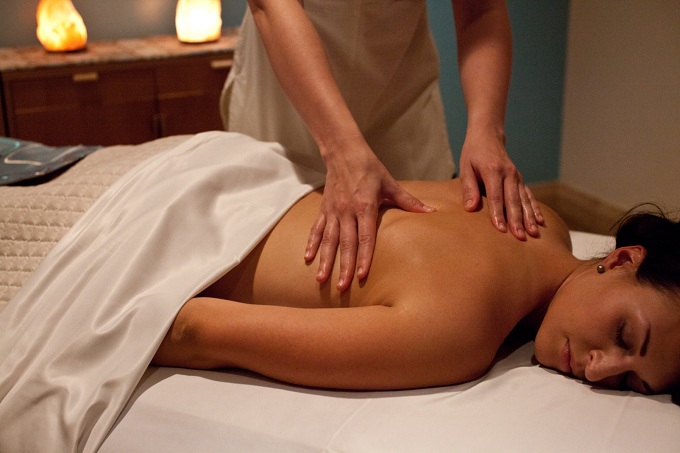 When was the last time you gave your fascia some TLC? If you asked me yesterday, I would have said never, but that was before I indulged in the Honey Ginger Myofascial Release at VH Spa, a triple threat treatment that detoxifies the body, strengthens the immune system and reduces inflammation. But before I get to all the blissful details (yes, it was heavenly), I better explain this fascia stuff. Well, it's sorta like the plastic wrap of the body. It encases your muscles, blood vessels, nerves, organs and even helps attach muscle to bone—and when it gets too tight it can cause pain. In other words it's pretty darn important for athletic performance and wellbeing.
Back to the treatment. I arrived early at the Valley Ho so I could hit the 9am Pilates class with Crystal, a pint-sized dynamo that made us work the magic circle every way possible (hello thighs!). After all those reps, the spa was just what the sports doc ordered. So I robed up and met Jennifer, my beacon of bliss. She started the 60-minute session by explaining all the deliciously divine ingredients: honey ginger massage oil, purified honey all the way from Germany, sheets of propolis (kinda like beeswax) for detoxing, a slow-burning honey ginger-scented candle made with soy and shea butter that would later be rubbed all over my body, and a purifying royal jelly face mask. (BTW royal jelly is the nutrient-dense food usually reserved the for the queen bee.)
And then the magic began. With the scent of honey and ginger wafting through the air, Jennifer started with an all-over warm-up massage, and then honed in on my back. With the help of the tacky honey, she freed my fascia from complaint using targeted push and pull motions. Before I flipped over, she applied the warmed propolis sheets to work their detox powers, and then came the face mask followed by arms, legs, feet and scalp massage. Jennifer had a knack for finding all my trouble spots—tight forearms from typing, tight hips from biking—and squeezed and soothed the aches away. I could practically feel my cortisol levels falling and blood pressure plummeting. I left with a dewy, youthful glow (thanks royal jelly!) and directions to drink a ton of water.
I woke up feeling… great! No aches or pains from Pilates and I swear my neck and back have a little less tension.