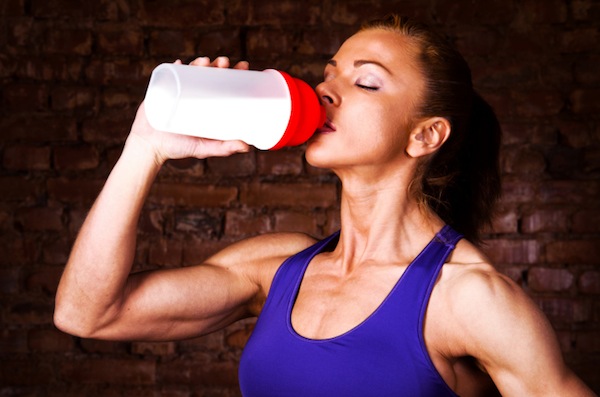 One of my biggest food faults is not getting enough protein post-workout… like after the "sic" workout I got at SICFIT Scottsdale, a cross-fit style gym that crams in some serious muscle-burn in a short time. Maybe if I had downed more protein after all those lunges and pushups, I wouldn't be so darn sore today. The duo behind SICFIT, husband and wife team Luke and Najla Kayyem, aren't only serious about getting their clients fit, they're serious about the nutrition that goes along with it, especially post-workout protein. Here, Najla answers all you need to know about the all-important nutrient…
Post-Workout Protein by Najla Kayyem, SICFIT CEO and Strength In Conditioning Coach
What are the benefits of post-workout protein?
Muscles need protein for recovery and growth, and the best time to deliver protein is right after a workout. Fueling muscles immediately after intense exercise stimulates both repair and growth.
Exactly when should I eat my protein?
To maintain and build muscle, consume some protein right after a workout. If you're trying to lose weight, wait 45 minutes post-workout to consume anything. When you do eat, it should be real food – such as a balanced zone (protein, fat, carb) type of meal.
How much protein do I need?
More isn't always better. Muscles only need 20 to 30 grams of protein for amino acids (the building blocks of muscle). Anything additional is waste.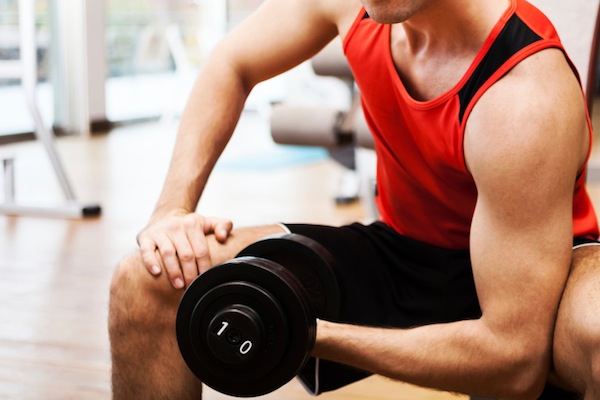 What type of protein is best?
Muscles don't care if protein comes from a hard-boiled egg, a glass of chocolate milk or a protein shake, as long as the source is "clean" and the protein is "complete."
So why are protein shakes all the rage?
If you train hard, your body just went through a lot of stress. Drinking a shake allows your body to absorb nutrients quickly, instead of putting your body through more stress to break down the food. My protein powder picks: Hormone-free whey (dairy) protein isolate and egg protein.
What are you favorite post-workout protein options?
Paleo Cookies (see recipe below)
Bacon Wrapped Sweet Potatoes (see recipe below)
Egg Quiche Cups (see recipe below)
Turkey Roll-Ups with Cucumber and Avocado
Paleo Cookies
2 ½ cups almond flour
1 scoop egg protein
½ tsp baking soda
1/3 tsp salt
1/3 cup coconut oil
¼ cup honey
½ tsp vanilla extract
3 eggs
Dark chocolate (80% cocoa) shavings, optional
Macadamia nuts or walnuts, optional
Combine first 4 ingredients in a bowl, combine next 3 ingredients in another bowl; mix together and fold in eggs. Add 80% coco chocolate shavings and nuts to taste. Bake on 350 degrees for 15 minutes. Makes 12 cookies.
Bacon-Wrapped Sweet Potatoes
Peel and cut sweet potatoes into 3 inch chunks. Wrap a piece of bacon around each potato chunk. Put on a baking sheet with parchment paper, bake at 375 degrees until crispy.
Egg Quiche Cups
Beat 12 eggs in a bowl, season with sea salt and pepper. Grease muffin tin with coconut oil. Chop and sauté any vegetables (onions, peppers, mushrooms) with diced chicken sausage. Put a tablespoon of the sautéed filling in each muffin tin and fill the muffin cup ¾ of the way with the egg mixture. Bake at 350 degrees for 20 minutes
To learn more
Visit www.SICFITscottsdale.com