If you've been reading this blog, you know I'd rather bike than drive. The laptop goes in my backpack, and I pedal to Lux… or Green Restaurant and work away while eating yummy food. Pedal power means I get in my workout without trying; the gas savings are just a bonus.
And with Valley Bike Month upon us, it's the perfect excuse (and primo weather!) to ditch the car for your bike… you know, the one that's been collecting dust in your garage. To help us down that path, bike blogger and all-round bicycle lover Nicole Underwood is here to dish up her fave bike routes, and she should know: Nicole is 18-months car-sober (cue gasp!). She rides 20 miles a day on average, commuting from Phoenix to Tempe or casually exploring the city.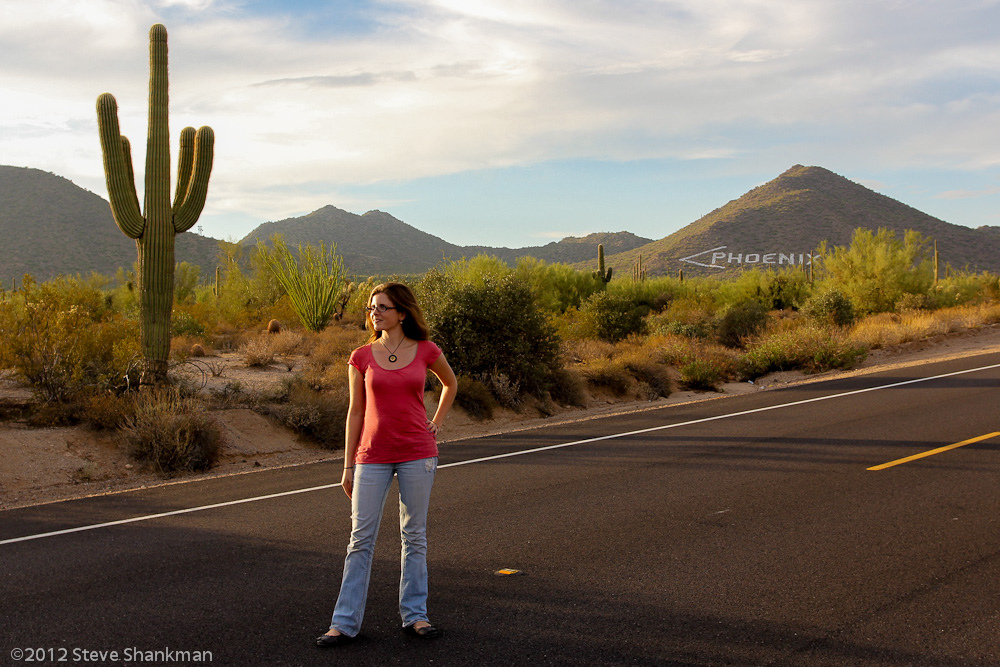 The Pedaled Paths: Choose Your Path Adventure by Nicole Underwood
Riding a bike is the best thing you can do for yourself. It's a true remedy for happiness. Need exercise? Hop on a bike. Want to explore the outdoors? Grab a bike! Had a rough day at work? You get the idea. Biking increases your daily exercise and mobility, connects you to the urban community, and is guaranteed to decrease stress. Don't believe me? Try it out! Luckily, Phoenix is the perfect place to test a pair of wheels and go exploring. You have a buffet-style of biking options in the Valley that can fit your preferred pace. Bon bike appetite!
For the casual cruiser…
Canals are the perfect path for you. Whether you are in Scottsdale, Tempe, Chandler or Gilbert, canals are an excellent way to disconnect from the road and explore the city at a leisurely pace. For Phoenicians, I'd recommend the Arizona Canal Trail near Camelback road. It goes from downtown Scottsdale to the Biltmore. Or turn it up a notch and try this 14-mile, one hour loop of great canal cruising.

For the bike commuter…
For a step-up from casual cruising, hit the pavement and try a longer commute. The City of Phoenix has great map resources illustrating popular and safe bike path road destinations. I personally ride alongside the light rail from downtown Phoenix to Tempe, which has a bike path most of the route. The approximately 20-mile length of the light rail path provides a commute with slower traffic compared to other heavy, car-driven roads.
For the roadie…
You have the need for speed. You see the horizon and are fixing to go the distance. Welcome to Arizona, where the roads are long and flat, allowing you to go forever in any direction. To stay local, venture north towards Cave Creek (33 miles). For a longer trek, travel north-west to Wickenburg (61 miles). Or, if you dare, make the big trip down south to Tucson (129 miles). While all of these paths are fairly flat and fun, please keep in mind that while you may be fast, cars are faster. Carefully observe bicycle and road safety before riding long distances.
For mountain madness…
In my humble opinion, this is by far the most entertaining path choice. Maricopa County has a 360-degree spectrum of nearby mountains to dominate, such as Camelback or South Mountain. My pick: Trail #100 on Tatum trailhead at Shaw Butte. This amazing classic Phoenix bike path goes from rugged to flat within seconds, giving you a full 11-mile range of terrain, without too many technical aspects.
With bikes, and in life, there is no right and wrong path. Simply enjoy your path, whichever one you choose!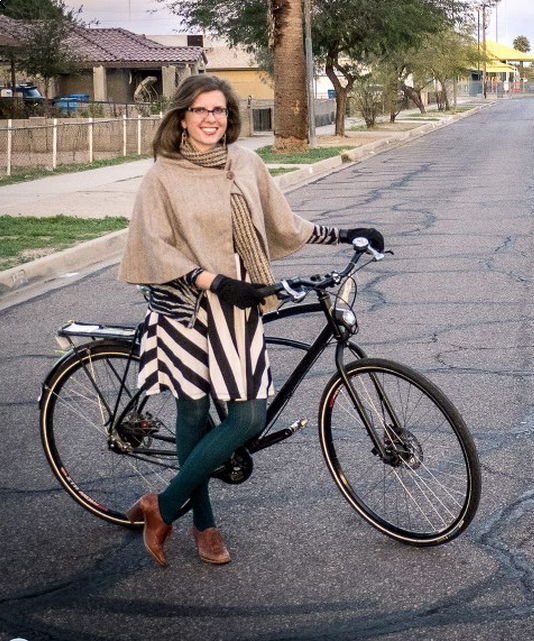 To learn more:
5 Reasons You Should Bike to Work
Click here for a full roster of Valley Bike Month Events