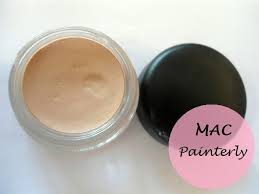 One question I get all the time is how my makeup stays looking fresh through all the classes that I teach. This is the very important, hidden secret!
A primer is extremely important in keeping your makeup fresh all day.  It helps keep the makeup on top of the skin instead of settling into the pores. This in turn will give you a younger, smoother appearance and minimize any lines or wrinkles!  WINNING!
There are a few brands of face primers that I love!  The first primer I fell in love with was the Giorgio Armani primer for $57.  It makes your skin so smooth and the makeup glides on!  The next one I used for a while was by Hourglass Cosmetics  for  $52.  This too felt great on the skin and even has an SPF.  LOVE THAT!  The last and final one that I tried and that I continue to use is by Japonesque.  This is the least expensive of the three and quite honestly works just as well if not better.  It is available at Ulta for $32.  Next time you apply your makeup, put this on and let me know if you see the difference.
An eye primer is also very important for keeping your eye shadow on all day!   It helps color correct any redness or darkness on the lid and will set the shadow so that it doesn't absorb into the lid.  This will allow your shadows to look as fresh as the moment when you applied it.  My favorite eye primer is the paint pot by MAC called Painterly!  You need look no further!  It is $22 available at Nordstrom or the MAC stores.