I have a slight addiction to workout clothes. Okay, it's more than slight. I seriously love sporty attire, and my Lululemon stuffed drawers are proof. Being the connoisseur or workout clothes that I am, I'm always on the lookout for fit n' fab brands. Here are a few of my new faves and some bright picks for summer:
L'URV
I l'urv L'urv, and now the Austrailian-based brand is available stateside (can I hear a woot woot!). Their pieces are uber stylish yet playful at the same time. On my must-have list: these awesome orange running shorts.
UNIT-Y
Oh Nordstrom, you have elevated your workout game once again with Unit-Y. Stylish and sassy, these clothes make a statement. My current fave is this giant arm-hole tank – and the price is right!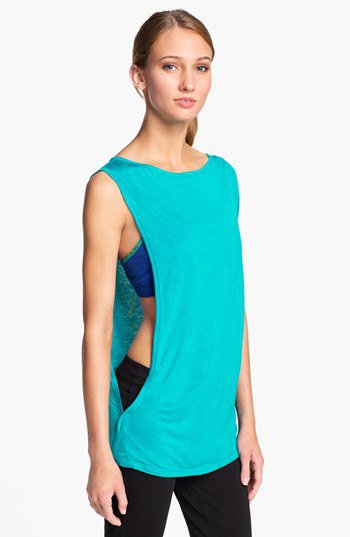 ELECTRIC YOGA
This hip California brand was started by clothing designer and dedicated yogi Michele Bohbot – expect lots of seamless looks and high-tech fabrics in inspiring shades. I'm loving these seamless crops.
LIONHYDE BY KELLY MORRIS
These clothes are built to flow! Yogis will love the easy breezy style and mobility. Bonus: Fabrics are made of 100 percent organic cotton.
THEORY 38
You've heard of Theorym now there's Theory 38 – the fit offshoot of the fashion brand. I covet this bright yellow mesh crewneck, a great throw-on for on-the-go yogis.