Confession: I'm a bit of a celebrity gossip hound. I know where Jennifer Anniston is vacationing as we speak… I know that Michael Phelps and Stacy Keibler played beer pong New Year's Eve… and I know that Adam Lambert didn't love Les Mis. I also know how Hollywood heavyweights stay trim, and toned. A-listers work hard for their million-dollar figures and we can all learn a thing or two from their food and fitness regimens. Here's a run down of their stay-fit secrets.
Jennifer Aniston's secret: Consistency
Jennifer Aniston has some enviable assets, notably a gravity-defying butt and impressive abs, but there's no magic pill. "I work out almost every day, at least five or six days a week," she told InStyle magazine. Her regimen consists of 40 minutes of cardio (spinning, running, the elliptical, or a combination of all three), one day of Pilates and three days of yoga. She also stretches and does a few sit-ups every night before bed.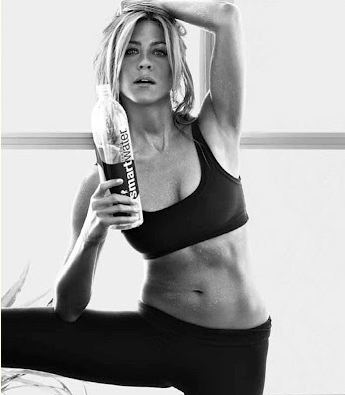 Kim Kardashian's secret: Mix it up
Kim is glowing… but is it from pregnancy or her workouts? The curvy reality star has switched from running and Pilates to two-hour dance workouts with celeb trainer Tracy Anderson. Mixing things up shocks the body for better weight-loss.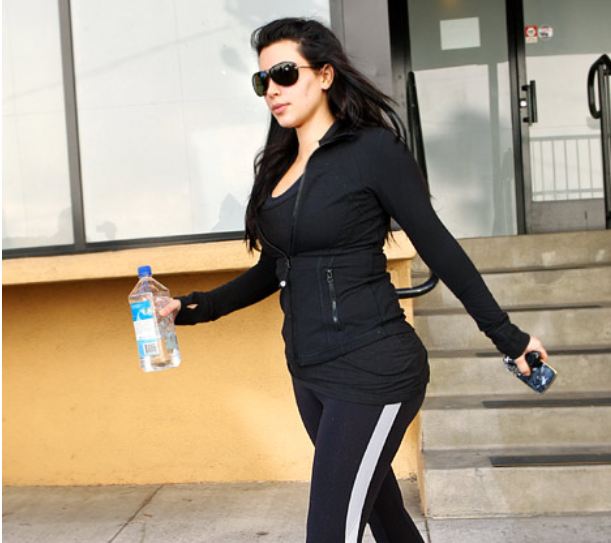 Katy Perry's secret: The 5-Factor Diet
The I Kissed a Girl singer follows the 5 Factor Diet. Created by celebrity trainer Harley Pasternak, it's called the "5" factor because each meal includes 5 components (protein, complex carbs, fiber, fat and fluids), followers eat 5 meals a day and exercise 5 days a week. Katy has another secret weapon up her fashionable sleeves: she chirped on Twitter that "Transcendental meditation changed my life."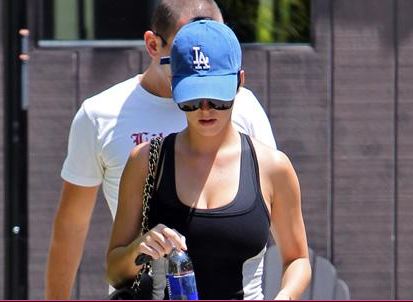 Gwen Stefani's secret: Vanity
I covet Gwen Stafani's slammin' bod. The fact that she's over 40 just inspires me all the more—and it turns out that a little fashion vanity helps her get there. Here's what she told Harper's Bazaar about staying in ab-licious shape:  "There is no secret: You just have to eat healthy, work out, and torture yourself! I like to wear clothes too much, so I try to keep focused."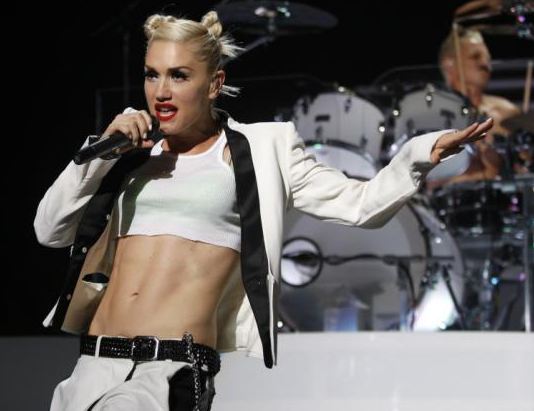 Kate Hudson's secret: Pilates
Did you see Kate Hudson on Glee? Holy abs, Batman! She is one svelte star. So how does she look so lean and mean, especially after pilling on the pregnancy weight? Sushi, organic food and Pilates with celeb trainer Nicole Stuart.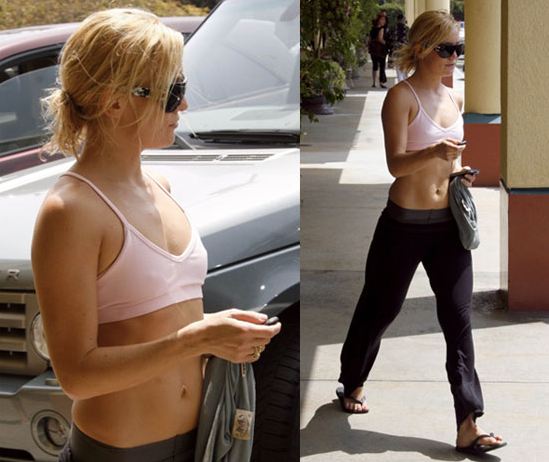 Rihanna's secret: Focus on feeling good
"It's all about trying to eat healthy and be in the gym to feel better. If you look at it that way, and not like you're trying to lose weight, then it's more successful" – that's how the sexy songstress describes her approach to health and fitness. Her trainer, Ary Nuñez, also mixes it up with martial arts, dancing, core exercises and calisthenics to keep things fresh.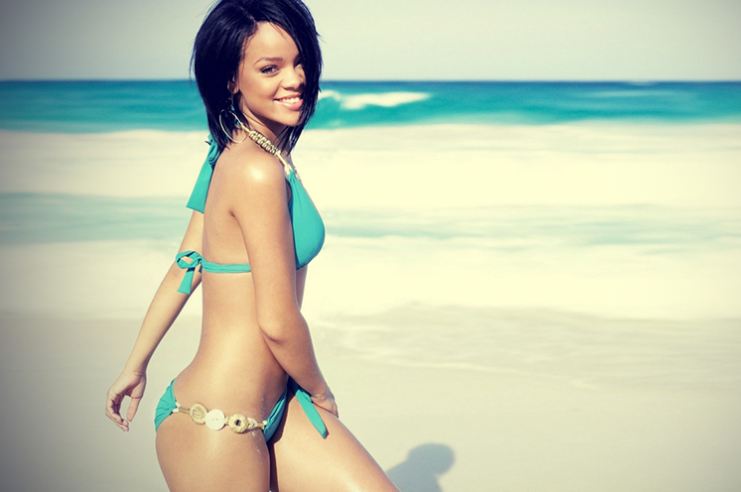 Eva Longoria's secret: Sunfare healthy meal delivery
Imagine a diet plan delivered straight to your doorstep – 3 meals and 2 snacks all perfectly proportioned. That's how Eva Longoria stays looking so fit and fab. Sunfare tailors the food to your tastes and goals and delivers it straight to your door. It's huge in Hollywood, but it's not limited to the California coast – Sunfare is available right here in Phoenix.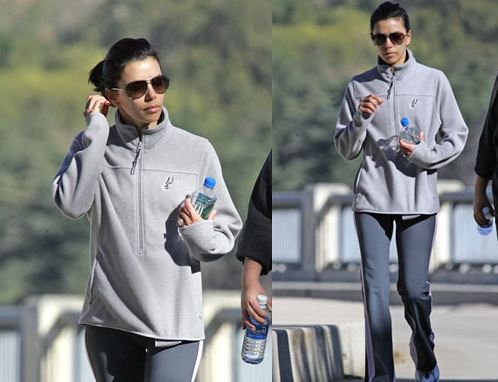 Pink's secret: Interval training
Have you seen Pink perform? She is a serious powerhouse, an athlete through and through. This is partly because of a childhood of gymnastics, and partly because of her current regimen: interval training. Pink's trainer, Jeanette Jenkins, kicks her butt with head-to-toe exercises like her Burpee Push Shuffle.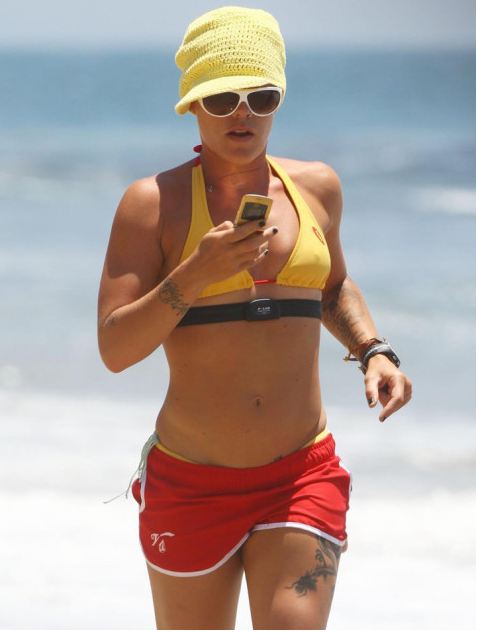 *For more celeb fit tips, follow me on Twitter and Pinterest