You spend all winter working on your bod, and summer's the time to show it off. You deserve a hot bikini, the must-have summer wardrobe piece for the fit set. So splurge. Arizona has 6-ish months of bathing suit season – and between pool parties and summer travel, you'll have plenty of excuses to suit up. On that note, maybe you should get two! Here are my faves…
1. Lenny Niemeyer Double String Halter/Double String Bottom Branly
Love the vibrant colors! Even if you don't have a tight body, this bright bikini lets you adjust to your figure – and bypass dreaded muffin top!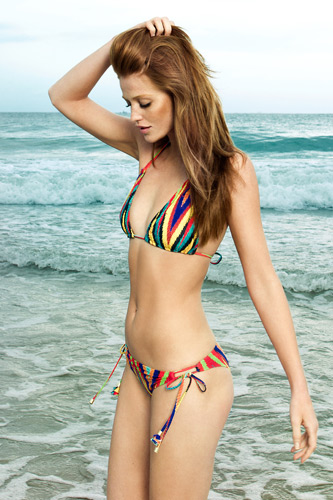 2. Lenny Niemeyer Long Halter/Leather Strap Bottom Tie Dye
Tie Dye tops the trends this summer. And you can't go wrong with a naturally flattering halter top – they make your waist look smaller!
3. Boys + Arrows Blythe the Babe Top
Holy Axl Rose, swimwear has gone Guns n' Roses! This totally reminds me of the 80s in a good way. Time to rock the swim fringe!
5. Boys + Arrows Gladys the Gangster Bottom
You need a bold bottom to go with the above top – and here it is! Love the low-rise design and rouching. If you've got the cheeks, might as well show 'em off!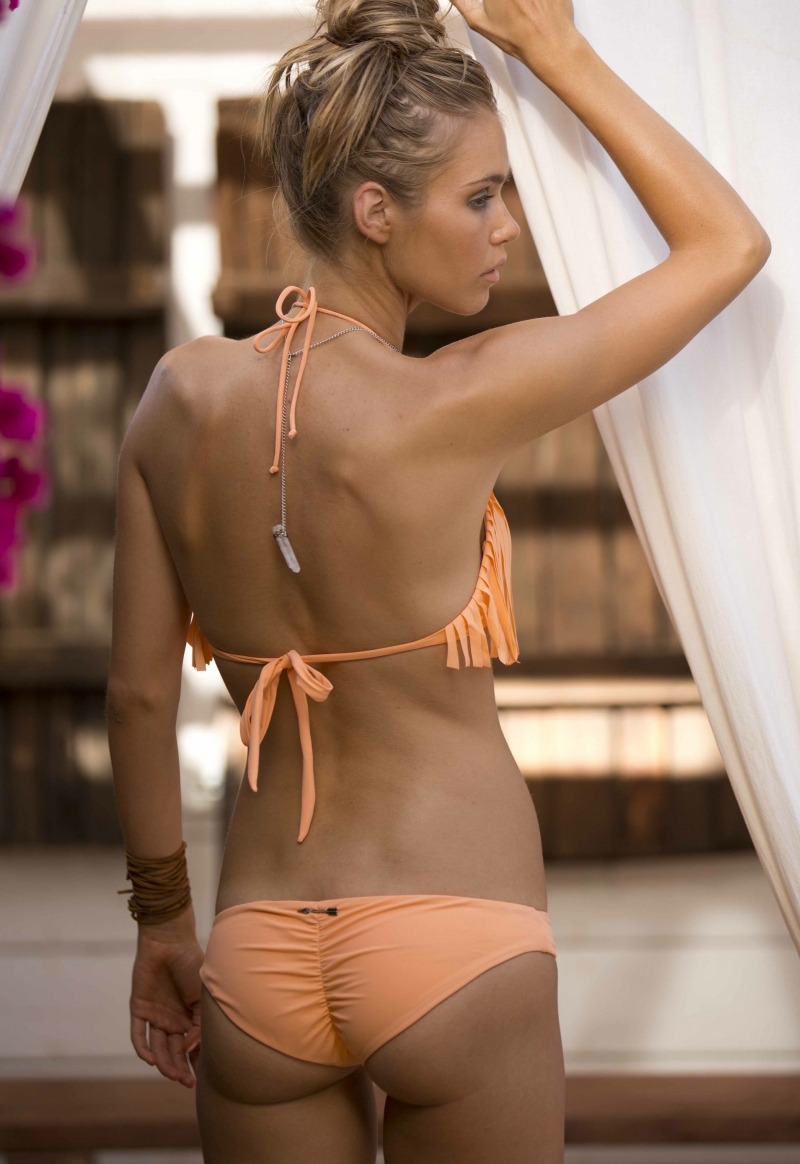 4. Acacia Swimwear Maui Bottom
Yes, this is about as perfect as a butt can get. Ff you keep up your butt routine in the gym (Exercises for a Perfect Butt), your behind will look just as good in these Brazilian-inspired bottoms!
6. Mileti Swimwear Side Straps One Piece
Wowsa! This one-piece (if you can call it that) is just as sexy as a skin-baring 2-piece. Can't you see J.Lo wearing this? So chic!