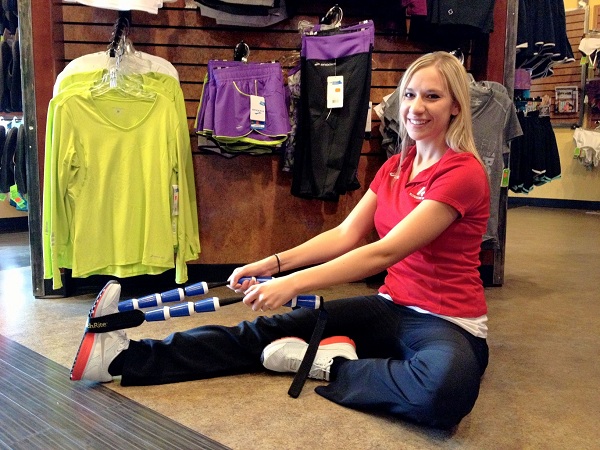 Now that I'm officially a runner, I need running gear and accessories big time (hint, hint). And I'm not the only one. With the Rock 'n' Roll around the corner, the runner in your life will love this list of running-themed gifts from Ron French of the Runner's Den — stocking stuffer-style goodies that promise to relax, rehab and smooth out those running rough spots (I have plenty). And they don't cost a lot of moula! Here's a rundown (pun intended)…
All I want for Christmas… by Ron French or the Runner's Den
Here are a few favorites that help keep the runner in the family healthy, happy and fit!
ProTec Foam Roller – It hurts soooo good! Great item for injury prevention and rehab after an injury. Your body weight does the work.
ProStretch – This half moon shaped device helps stretch the lower extremities. ProStretch will aid in keeping your calf muscles loose and flexible helping you avoid injury.
ProTec Roller Massager – It's not easy to find time to get a massage so this simple piece allows you to smooth out the rough spots wherever you are. Easy to take to the gym or use after the run.
StretchRite – In a perfect world we would all have a personal trainer to stretch us. Until the world is perfect the StretchRite device is the next best thing. Gradually increase your flexibility simply by adjusting your hand position down the chain. StretchRite helps remove tightness, increase flexibility, recover faster and prevent injury.
FootRubz – FootRubz have 160 nubs to help stimulate circulation, relax sore muscles and eliminate stress. Not just for your feet! Small in size so it's great anytime, anywhere!
Happy Holidays! Ron, Shea and Jim
For more healthy holiday gift ideas, follow me on Twitter @AZFoothillsFit
To learn more
Runner's Den
Fun (and FREE) Run Clubs in Phoenix