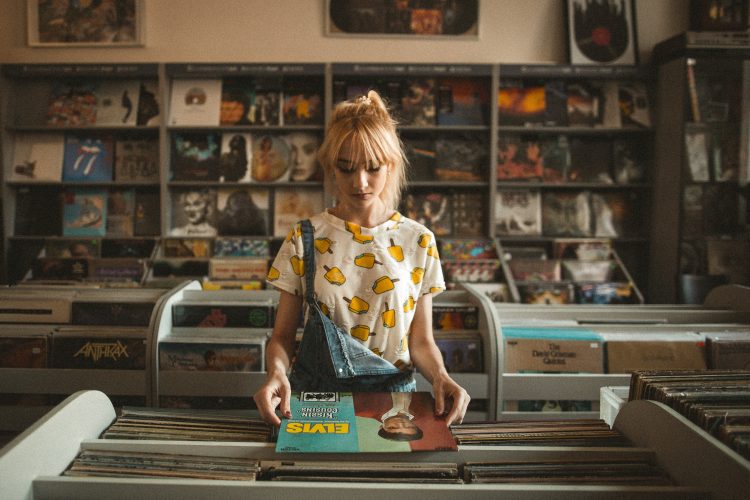 With the Innings Music Festival kicking off this weekend, Zia Records is giving fans and festival-goers a chance to score more than just a great experience at the three-day music event. The Phoenix-based shop known for its music and merchandise is setting up its very own pop-up inside the festival with music, movies, exclusive vinyl and CDs and merchandise available to shop. The pop-up will also host some of the festival's bands for exclusive meet-and-greets with a chance for guests to snag photos, signed records and more.
"This is not your typical festival merch tent," said Jarrett Hankinson, General Manager. "It's an inside look at what happens after your favorite musicians leave the stage, and it's a chance to find swag you can't get anywhere else – and even get it signed."
See below for who's stopping by the tent.
Cold War Kids: Friday, March 23, 7 p.m.
The Main Squeeze: Saturday, March 24, 5 p.m.
The White Buffalo: Saturday, March 24, 6 p.m.
White Reaper: Saturday, March 24, 6:30 p.m.
Patrick Sweany: Sunday, March 25, 4 p.m.
Tyminski: Sunday, March 25, 4:30 p.m.
Mt Joy: Sunday, March 25, 5:30 p.m.
The Innings Music Festival is taking place at Tempe Beach Park from March 23-25 featuring artists like Chris Stapleton, Queens of the Stone Age, the Avett Brothers, Counting Crows and more.
For more information on the festival, click here.
For more on Zia Records, visit: ziarecords.com