There's always something fun going on in the Valley of the Sun, and this week is no exception.  Full of festivals, sporting events and unique performances, this next week has shaped up to be filled with events.  Featured below are the top 10 things to do this week.
1. Coyotes vs. Canadiens
Calling all Phoenix Coyotes fans!  Come enjoy an eventful night of Coyotes hockey on March 6 at 7 p.m. at the Jobing.com Arena in Glendale!
For additional information, click here.
2. Chandler Ostrich Festival
This annual unique festival has ostrich races as the main event.  Starting this Friday, March 7 and continuing throughout the weekend, the annual Chandler Ostrich Festival will be a fun place to be during the night and day. The festival will also feature vaudevillian acts, motorcycle tricks, a cowboy-horse show and an all female team demonstrating woodsmen skills.  The festival will also host a performance from Three Dog Night on Saturday night.
For all the information you will need on this year's festival, click here.
3. Phoenix Suns Vs Oklahoma City Thunders
In other sports news, come out to support your Phoenix Suns this Thursday.  Come cheer your Phoenix Suns to victory as they take on the Oklahoma City Thunders March 6 at 7 p.m. at the US Airways Center in Phoenix.  What better way to spend your Thursday night than watching basketball?
4. Gary Numan Concert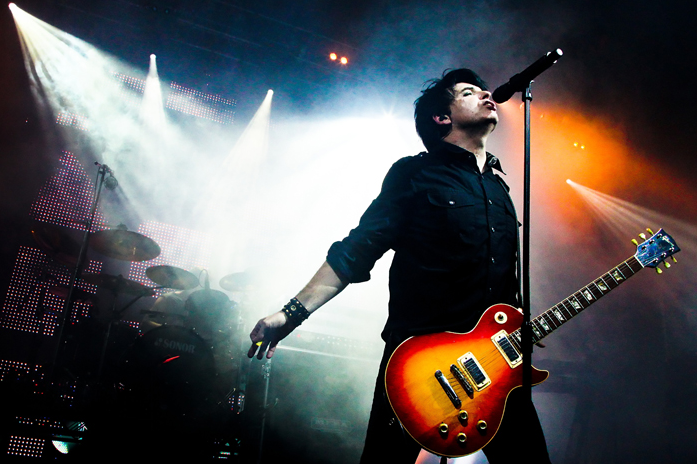 Hot artist Gary Numan is performing in the Valley on Saturday, March 8 at 6:30 p.m. at the Marquee Theater.  Gary Numan is an English singer and composer best known for his hits "Are 'Friends' Electric?" and "Cars".  Numan made a large splash in the music industry in the late 1970s and 1980s.  Currently on tour for his newest album "Splinter: Songs From A Broken Mind", Numan's performance will leave you wanting more.  Tickets are priced at $25.  Don't miss out on the memorable performance from this music sensation!
For additional information on Gary Numan, visit www.numan.co.uk/2014/.
For information on purchasing tickets, click HERE.
5. Dave Attell
If you know Dave Attell, you either know him from his Comedy Central show "Insomniac," where he tried to stir up trouble when the sun went down in random towns, or from his new show "Dave's Old Porn."  Attell will be hitting the Valley this upcoming weekend. Come out for his performance at Stand Up Live from March 7 to 8 for a night full of laughter.
For more information, click here!
6. Late Night Catechism
Late-Night Catechism stars AriZoni Award-winning actress Patti Hannon performing her hilarious and spontaneous skit as a quick-tempered sister who teaches the audience, who take the part of her students, important yet hilarious life lessons.  Every performance is unique and appeals to people of all different faiths.  Check it out this Saturday, March 8 at 8 p.m. at the Scottsdale Center for performing arts.  You'll find this show hilarious and entertaining regardless of your faith, so make sure to check it out!
For more information, click here.
7. Viva PHX
This downtown music festival isn't one you want to miss.  Viva PHX was modeled on the South by Southwest Music Festival in Austin, and appeals to a wide range of people.  Everything is within walking distance at this unique festival and with more than 50 national and local artist at 13 different venues, there's something for everyone.  Some of the artist featured include Z-Trip, Blackalicious, Pinback, Kitten, Yacht, Murs and Sir Mix-a-Lot.  Don't miss out on Viva PHX this Friday, March 7, as it will be a night to remember!
For more information, click here!
8. Drew Carey
You may recognize him from "Who's Line Is It Anyways?" or "The Price Is Right," however this TV Superstar is becoming a hit in stand up comedy.  This Friday, March 7, Drew Carey will be performing at Tempe Improv.  Come laugh the night away with Drew Carey this weekend!
For more information, click here!
9. Carnaval do Brazil 
Come out and celebrate the 5th annual "Carnaval do Brazil" on March 8 as "The Venue Scottsdale" is transformed into the Brazilian world.  Recognizing and celebrating Brazilian culture, spectators will enjoy live Brazilian dance performances and music, samba competitions and beautiful Brazilian fashion.  This will be a unique experience that you don't want to miss.
For more information, click here!
10. Video Games Live
Remember your favorite video games, like Frogger and Starcraft?   ProMusica Arizona Chorale and Orchestra this multimedia mold of high and pop culture for your entertainment. With a synchronized light and stage show, along with  the potential to show of your gaming skills on stage, this is an event to be at.  Make sure you don't miss out this Saturday, March 8, at the Orpheum Theatre at 7:30 p.m.
For more information, click here!