This week is yet another eventful week in the Valley of the Sun.  From concerts to soirees, Phoenix always has something for everyone!  Looking for something fun to do either during the week or the weekend?  AZ Foothills has got you covered.  Featured below are the top ten things to do this week in the Valley.
1. Gavin DeGraw
Musician and songwriter Gavin DeGraw will make his way to the Valley to perform his newest album "Make A Move," along with some of his other hits on Wednesday.  The concert will take place at 7 p.m. in the Celebrity Theatre in Phoenix.  Best known for his songs "Chariot" and "In Love With A Girl," Degraw is a must-see musician coming to the Valley.  Don't miss this amazing performer!
For additional information on Gavin DeGraw, click here.
2. Kentucky Derby Lawn Party at Bourbon Steak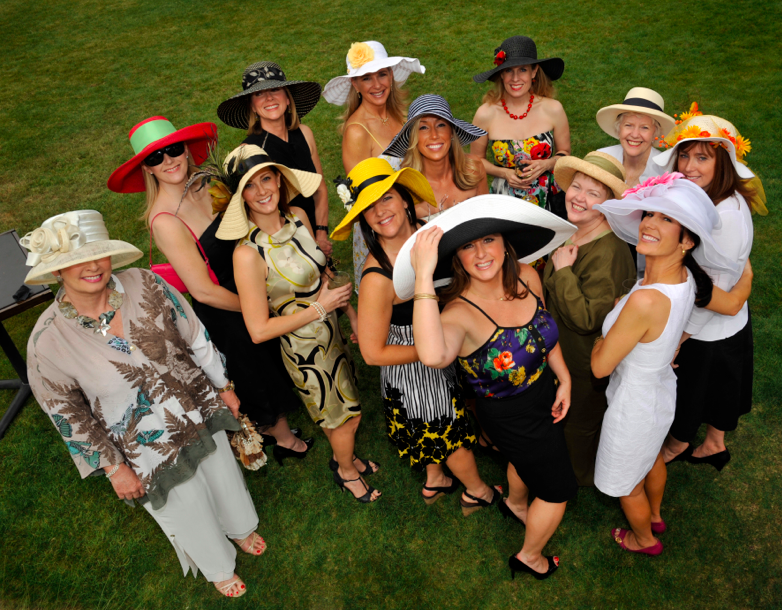 This weekend is the perfect weekend to throw on your derby hat and celebrate the "the most exciting two minutes in sports."  On Saturday, May 3 from 1 to 5 p.m., Bourbon Steak will host the grandest Kentucky Derby Lawn Party the Valley has yet to see!  The soiree will include everything from real live horses to famous Kentucky Derby cocktails.  Guests will get in spirit by donning their best Kentucky Derby attire and watching the race on large plasma screens.  The exclusive event will also include a brunch with some of Executive Chef Chris Curtis's finest foods.  
Check out all this fabulous event has to offer in Valley Girl.
To attend this fabulous event, guests are encouraged to RSVP by calling 480.585.2694.
3.  Tiësto Performance
One of music's hottest DJ's, Tiësto, is set to perform at the trendy Maya Day + Nightclub this Saturday, May 3 at 11 p.m.  Tiësto, who's full name is Tijs Michiel Verwest, is Dutch musician, DJ and producer that had made a splash in the American music industry.  This performance at one of Arizona's hottest clubs is sure to be a day to remember! 
For more information on purchasing tickets, click HERE.
4. Best of Our Valley 2014 Bash
Need we say more?  AZ Foothill's own much anticipated Best Of Our Valley soiree is finally here this Friday!  All information is feature on our official invitation featured below.
5. Bike Night
This Thursday, you might want to spice it up by coming to Bike Night in Glendale.  This year's Bike Night, taking place every Thursday from March 27-June 26, is back and is better than ever!  The event is hosted in the WaterDance Plaza from 5-9 p.m., and is free and open to the public.
For more information, click here.
6. Once
If you're looking for a spectacular musical experience, Broadway's "Once" just might be the show for you!  This weekend will be the last weekend to catch this Tony Award winning performance in the Valley.  Tickets are still available to purchase for the performances from now until the last show on May 4.
For more information on this spectacular show, click HERE.
For information on purchasing tickets, click HERE.
7. The Wanted Concert
Hearthrob boy band "The Wanted" is swooping into the Valley on May 2.  The show will take place at 7:30 p.m. in the Comerica Theatre.  This hot band is only increasing in popularity, so be sure to check them out this Friday!
For more information on The Wanted, click HERE.
8. Cinco de Mayo Phoenix Festival
Phoenix will once again celebrate Mexico's victory over the French army this year at the Cinco de Mayo Phoenix Festival.  The festival will take place from 2 p.m. until midnight Saturday, May 3, and continue from noon until 10 p.m. Sunday, May 4.  With live music from Grammy-winning artists, lucha libre wrestling, carnival rides and all the food one could possibly desire, the Cinco de Mayo Phoenix Festival will be the place to be!
For additional information, click HERE.
9. Party at the Pavilion
Eastmark, DMB Associates' new community in Mesa, is celebrating the opening of its event pavilion in The Eastmark Great Park™.  The celebration will include an all-day free, public music concert featuring four of the East Valley's favorite bands, local school bands and food trucks during the "Party at the Pavilion" on May 3.  Guests can relax and listen to music in one of Mesa's newest beautiful locations.  The event will take place at Eastmark Great Park from 11 a.m. to 8 p.m.
For more information, click HERE.
10. Casting Calls For Face of Foothills
Do you think you have what it takes to be AZ Foothill's 2015 Face of Foothills?  See if you do by coming out to the casting call this Saturday, May 3 at Fashion Square Mall from 2 p.m. until 4 p.m.