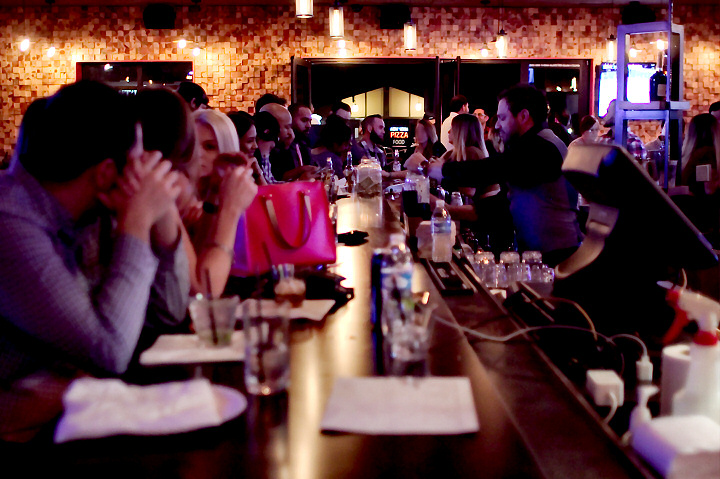 Old Town Scottsdale is getting another new bar, named after the popular whiskey drink (we're looking at you Johnnie, Jim and Jack) that the two owners grew up loving. Three Wisemen is the brainchild behind Scottsdale business owners Gem Ray and Bunti Singh, who set out to create something that stands out among the rest of the lively Entertainment District of Old Town Scottsdale.
"We love the energy and the dynamics of Old Town Scottsdale," said owner Gem Ray who went on to say their goal was to bring "a new concept for all patrons to have something a little different in the Entertainment District."
Located south of Maya Day + Nightclub next to Joe's New York Pizza, the spot not only serves as a bar but it also serves up feel-good comfort foods like tamales, elotes, gyros, and turkey legs. Ray recommends ordering the turkey burger and chips. Designed by several of the bar's teams members, the interiors feature walls with a weaved-like structure, low lighting, a central bar, TVs and more, perfect for kicking back and sipping on some whiskey.
While the bar has already had its soft opening, you can still get in on all the grand opening fun. Three Wisemen will officially be hosting its grand opening on Thursday, Feb. 15.
Three Wisemen is located at 7323 East Shoeman Lane.
For more information, visit: threewisemenaz.com