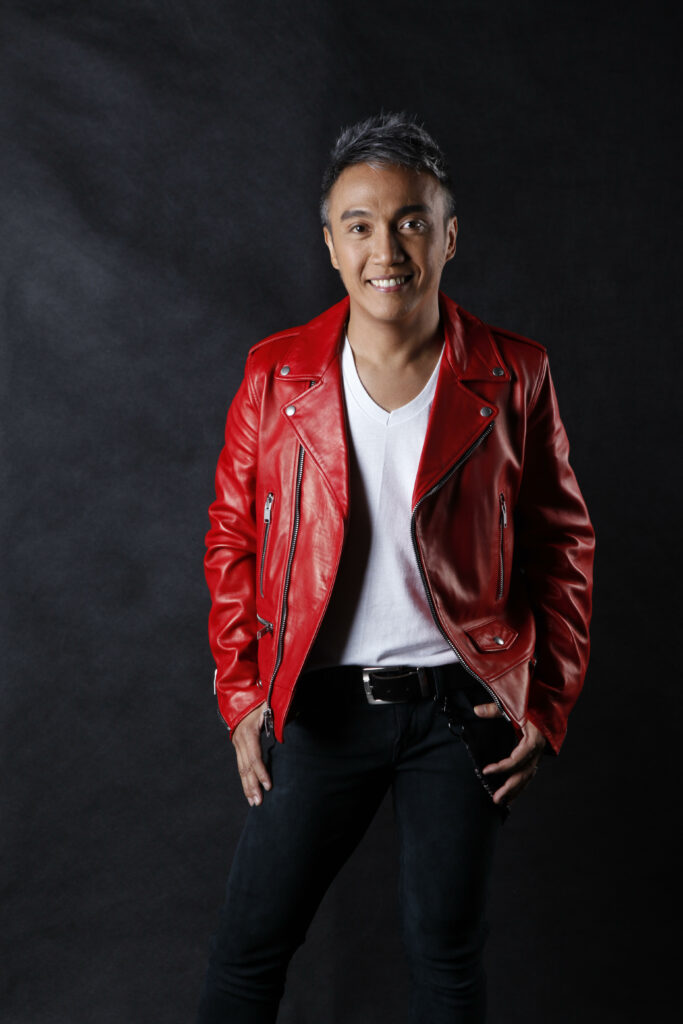 On August 2, current lead singer for Journey, Arnel Pineda, will star in a concert benefiting Project J.O.Y. (Join Our JourneY), a new Arizona-based non profit organization. Co-founded by Jenny Ho-Vijungco, Project J.O.Y.'s mission is to help impoverished areas in the Philippines by providing medical equipment, working with local medical professionals and transforming a local hospital into a leading medical center
Project J.O.Y. was created to honor Dr. Jesus Ho, Jenny's late father, who spent more than 35 years leading annual medical missions around the Philippines with his wife Dr. Priscilla Ho. So far, in conjunction with Tempe-based Project Cure, Project J.O.Y. has been able to treat more than 10,000 people and has donated more than $15 million worth of equipment, supplies and medicine. In January, Project J.O.Y. will be leading a mission to the Philippines where Jenny has already sent a shipping container full of more than $700,000 in supplies and equipment that she self funded. She hopes to send out a second container this fall for the upcoming mission.  
We had the chance to speak with Jenny about Project J.O.Y., what fans can expect at the upcoming concert and ways people can help out from home.
The Rock for J.O.Y. Concert will take place on August 2 with all proceeds from the concert benefiting Project J.O.Y. and their mission in January. Taking place at Wild Horse Pass, tickets for the show start at $75. VIP tickets are available for $150 and include a pre-event meet-and-greet with Pineda.
Arizona Foothills Magazine: What was your father's history with the Philippines and what initially brought him there?
Jenny Ho-Vijungco: First and foremost, he's a native of the Philippines and to top it off he's also from that area. When you're in the U.S. there's this group of physicians called the Association of Philippine Physicians in America that he was a part of. From there, he did a lot with the organizations that he was president of here in the States, which were Philippine medical associations. So with those members, they would continue to do medical missions. 
AFM: You made your first mission trip to the Philippines in 2018. Had you visited before or was that your first time?
JHV: No, i've been many, many times. But to actually do the mission was difficult for me because I had kids, there was work, you know there was always a reason unfortunately. 
AFM: What were some of the things you did and things you saw and experienced during your first mission trip?
JHV: I'd never been to any of my father's missions unfortunately and it wasn't until he asked that I do it in his honor. I actually brought my children and my family and there were over 100 missionaries. What was amazing was that there were a lot of people there that were not just in the medical field. Of course I come with a medical background so I was able to help. But everyone without a medical background were all helping in the pharmacy. Because I speak the language, I was able to help distribute the meds. The container also contained a lot of toys and clothes for the kids, so there were two different occasions where my kids and myself were able to distribute that. People lined up just for free toothpaste, toothbrushes, just the basics. So that's what I did when I was there. But I helped facilitate and organize it as well.
AFM: Tell me about the idea to create Project J.O.Y. and some of the challenges you've come across along the way?
JHV: Interestingly enough, the reason I decided to do this was literally during the second day I was there and I was on my way with my family and my sister. And I was like, I don't think I can stop this, from the way I feel. It's so hard to find the words that make you feel so fulfilled on what you're doing because you feel that it's really making a difference even when there's so many to help. When I get there I want to help them all. That was my thing. I had this feeling that I wanted to continue to do this, not just for my father, but for what I could see we were doing for the people there. 
After talking with my husband, who's a physician, we decided to revamp the style of the way they've been doing missions. For years, they would pick different cities, stay for four or five days, do a mission, and then leave. They would do surgical and dental clinics. But it's just like a five-second Bandaid and really there's so much more you can do. So when my husband and I discussed it, he said, let's really make a difference by staying in one place and continually helping this province, this facility, this hospital. And we will continue to give equipment and supplies and train the doctors. Or the other option is we'd like to bring some of these physicians to the States to train them for a few weeks and send them back. And still they are able to sustain and possibly become a level 1 trauma facility; that's what our goal is. And then at that time, we move on and pick another facility. 
AFM: For the upcoming concert benefit, Arnel seems like a perfect fit since he's a Philippine native. How did you come up with the idea for the concert with him and how did all of that come about?
JHV: One, I knew he was Filippino. Two, it was just such a fluke because Project J.O.Y. stands for "Join Our JourneY." I know Arnel and I decided, most people when they do benefits for the Philippines they just get Filipino singers and actresses to come and do a benefit straight to the Philippines. But I wanted to break that mold and make it more nationwide and focus on showing this mission. I wanted to make it more of a global act. I didn't want it to focus on Philippine people helping the Philippines. I wanted everybody in the nation to see that this is a global issue. Maybe everybody would like to help out. So by saying that, Arnel was the perfect fit because he actually breaks the mold. He's not just Filipino, which is amazing, but he's also globally and nationally known because he's part of Journey. So I kind of wanted to break that mold and make this a global awareness as opposed to "Filipinos know that I'm going to do a Philippine mission." I didn't want it to be so ultra-focused. 
AFM: Do you anticipate this concert benefit being an annual event?
JHV: Yes i do. Whether it's going to be Arnel, I can't say that. I kind of want to break it out maybe, but yes, it's going to be an annual event.
AFM: What can fans expect at the August concert?
JHV: An amazing show. I actually went to go see his show in San Diego and it was amazing. He sang an array of songs, a lot of classic rock songs: Queen, Lynyrd Skynyrd, Aerosmith, Bon Jovi, and a couple of Journey. And then he sang a couple of his original songs in English and it was amazing as well. Super fun; it's a fun show. 
AFM: Aside from attending the August concert, what are some ways people can help out?
JHV: I'm going to start posting on our website, events that we're going to start holding. I'm going to have some different types of fundraisers. Like packing boxes with medical supplies for the container, and then future fundraisers as well.
For more information on Project J.O.Y. or to make a donation, visit azprojectjoy.org. For tickets to the August 2 concert, visit playatgila.com/events.