Fox Restaurant Concepts has recently teamed up with Azuñia Tequila to launch the No Plastic Straws 365 campaign which challenges thirsty drinkers to say no to plastic straws for the next year.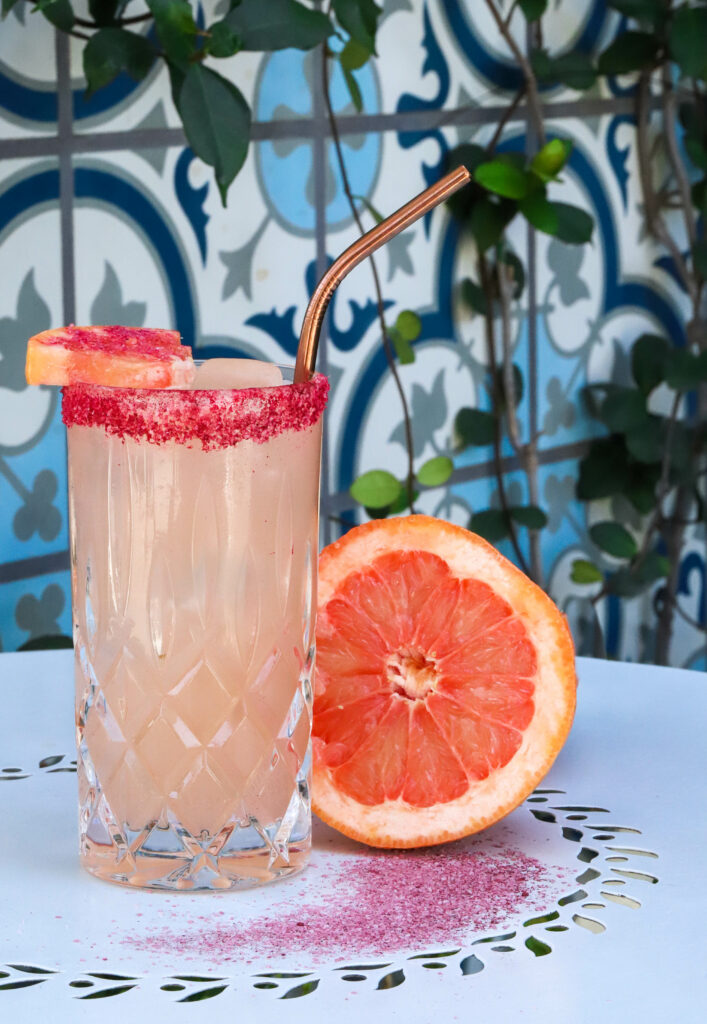 To make the challenge even easier (and tastier), Fox Beverage Director Mat Snapp has created a signature Azuñia cocktail—the Rhubarbe Paloma—that's served with a reusable, recyclable metal straw that's meant to be "stolen." After sipping up the drink, the metal straw can be taken home and used in place of plastic straws elsewhere.
There's only 2,000 of the metal straws up for grabs when guests order the cocktail at The Henry. Get your hands on one starting Sep. 22 while supplies last.
Can't make it to The Henry? To get your own straw, commit to the No Plastic Straws 365 challenge by signing up here. And to still get a taste of the Rhubarb Paloma, check out the recipe below.
Rhubarbe Paloma
1.5 oz. Azuñia Organic Blanco Tequila

2 dashes Grapefruit bitters

0.75 oz. Fresh grapefruit juice

0.5 oz. Giffard Rhubarb Liqueur

1 Lime wedge

Splash Organic club soda

Hibiscus salt for garnish (25:1 Salt: Hibiscus Powder)
Directions: Moisten the rim of a Collins glass with the lime wedge and salt the rim with hibiscus salt. Fill with ice. Add all ingredients. Top off with a splash of club soda. Serve with a sustainable straw, such as metal.
For more information on the campaign, visit: azuniatequila.com/noplasticstraws365