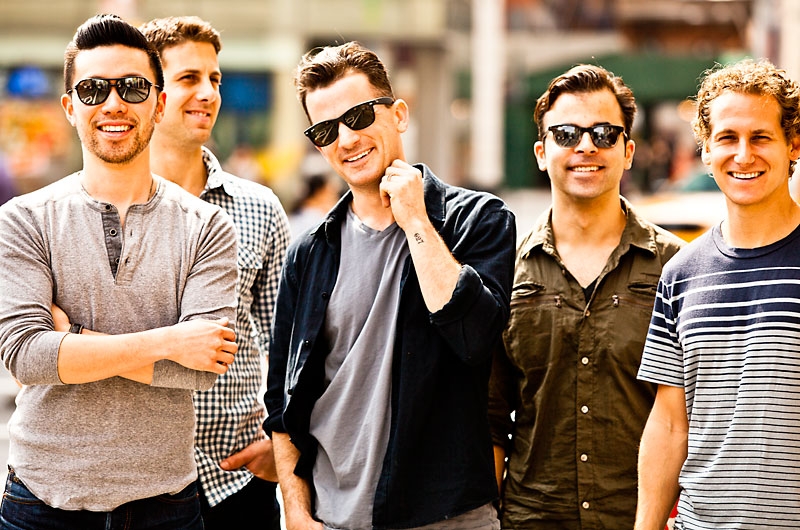 On Friday, February 1st, Birds Nest crowd favorite O.A.R. returns to the Birds Nest after a one year hiatus. Known world-wide as one of the best live bands on the planet, O.A.R.'s album sales are in the millions. The band's 2008 studio album All Sides, which debuted at #13 on the Billboard Top 200 and #3 on the Digital Album chart, produced smash hits such as "Shattered" and "This Town." Thirteen years after the group's first release, the band has come to stand for authentic rock music that reflects the collective triumphs and tragedies we all experience in this world: Real people making real music that resounds deeply with their fans.
Completly dominant within their genre, O.A.R. is one of the best live bands of their generation. I cannot express enough how important it is for each and every one of you to make it out to the Coors Light Birds Nest this Friday night to experience one of their shows for yourself. If you've already witnessed a live O.A.R. performance, then you already know how amazing they are and we'll see you there!
Click here for the full line-up, dates/times, and tickets to the event: Coors Light Birds Nest
AFM: For those who don't know you, who is O.A.R.?
O.A.R. is what you get when when you mix four parts Maryland with one part Ohio.  O.A.R. sounds like summer.  O.A.R. is what one listens to when you need a lift and some positive vibes.
AFM: I think it's safe to say that O.A.R. is more of a family than a band, and one of reason your live shows are so amazing is because you bring the fans in on that experience and make them feel like part of your family. Throughout everything you guys have experienced over the last 16 years, all the ups and downs, what are the biggest life lessons you learned from being in O.A.R.?
I've learned that if you live for each other rather than yourself, things will work out just fine.
AFM: Some of my favorite O.A.R. tracks like "Black Rock," "So Moved On," and of course, "That Was a Crazy Game of Poker" are more like gospel than songs; filled with timeless good advice that, on a personal level, helped me through a lot of tough times. Was bestowing your knowledge on a younger generation ever a goal? Or is the songwriting your expression of life experiences that you absolutely cannot hold in?
People connect with the music and especially the lyrics because it comes from an honest and real place.  Marc takes in what life throws at him and writes about it in a way people can relate.  He's a storyteller at his core.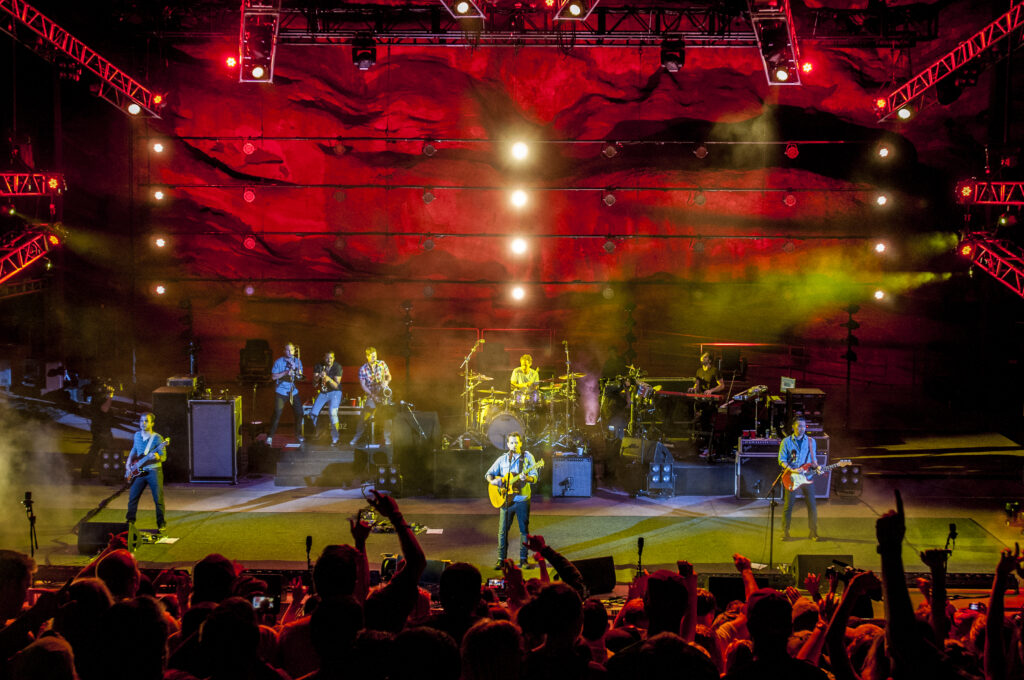 AFM: With all the electronic dance music and solo music producers, people forget that there are still 6 and 7 piece bands touring the nation, and killing it. What is O.A.R.'s creative process like in the studio?
Our creative process varies considerably from song to song, project to project.  There's magic that happens when everyone is in a room creating something together, yet great material has come from people breaking off into smaller groups or solo to work on things.  I love technology and all of the new ways people are able to create music. Computers have liberated artists to the point where all one needs is a laptop and a mic.  To me, there are no rules as to how something should be recorded or produced…just make it cool.
AFM: We are super excited to have you play at the 2013 Coors Light Birds Nest, especially after watching the O.A.R. Live on Red Rocks DVD that was released in November. What are your top 3 favorite songs to play live right now?
I like "Road Outside Columbus" because it shows the depth, texture, and musicality of the band.  Jon, our trumpet player, and Marc really have some nice moments together on this one.  Live on Red Rocks has a great example of this.
I've really been enjoying "Heaven" lately. This was a song that really took on a life of its own outside the studio.  I think the band's ability to depart from a studio version of a song, adapt it to a live setting, and still convey the same message and essence speaks volumes about our strength and agility as a unit.
I've also been digging "About Mr Brown". We've added a few new sections to it over the past few tours.  I love that a song like this continually evolves.  "About Mr. Brown" was one of the band's first songs.  We play it almost every night, yet we still find new ways to perform it.
AFM: Thank you so much for taking the time to talk with us and we'll see you this Friday night at The Birds Nest! Do you have any final words for your fans?
The Bird's Nest show is one that I always circle on my calendar. The Thunderbirds really know how to throw a party and it's one that I always look forward to playing
The band is working hard on a new record right now that we are very excited about and we are really looking forward to going out and playing all over the country this summer.
AFM: Also, make sure you check out O.A.R.'s most recent live album and DVD recorded live from Red Rocks in Colorado! See what the guys had to say about their experience at Red Rocks Below as well as the track list!
O.A.R. has released 'Live on Red Rocks' (Black Rock Recorded Music), a DVD and CD documenting its concert at Red Rocks Amphitheatre on July 15, 2012. The DVD features the concert in its entirety, as well as 'Standing on a Burning Hot Sun,' a 40-minute documentary of the band's 2012 'Summer Crush' Tour, which includes the previously unreleased track, "Inside Out."
'Live on Red Rocks' is O.A.R.'s first live recording to include the horn section that has frequently performed with the band on their summer tours and select dates since 2011. An HD version of 'Live on Red Rocks' will be available on iTunes in December 2012, and a Blu-ray version will be available online and in stores in early 2013
"I'd never been to Red Rocks until we parked the bus at the bottom of a hill in 2007 and took our first long walk up the winding roadway that leads to the back of the greatest outdoor venue in the world," said Marc Roberge. "I remember after the show that night we all decided that one day we would make a live concert film in this place, on that stage, between rock walls, under the open sky."
Order 'Live On Red Rocks' CD/DVD on the O.A.R. store: http://bit.ly/VRiRIP
Order 'Live On Red Rocks' digital CD on iTunes: http://bit.ly/Tbw6qp
'Live On Red Rocks' Tracklist:
Disc 1
1. Dangerous Connection
2. Program Director
3. Shattered (Turn the Car Around)
4. Here's to You
5. Gotta Be Wrong Sometimes
6. Heard the World
7. Road Outside Columbus
8. Woke Up An Uncle
9. The Last Time
10. To Zion Goes I
11. The Wanderer
12. Delicate Few
Disc 2
1. Love and Memories
2. Mr. Moon
3. Heaven
4. Ladanday
5. Irish Rose
6. Black Rock
7. That Was A Crazy Game of Poker
8. I Feel Home
9. War Song
10. Hey Girl