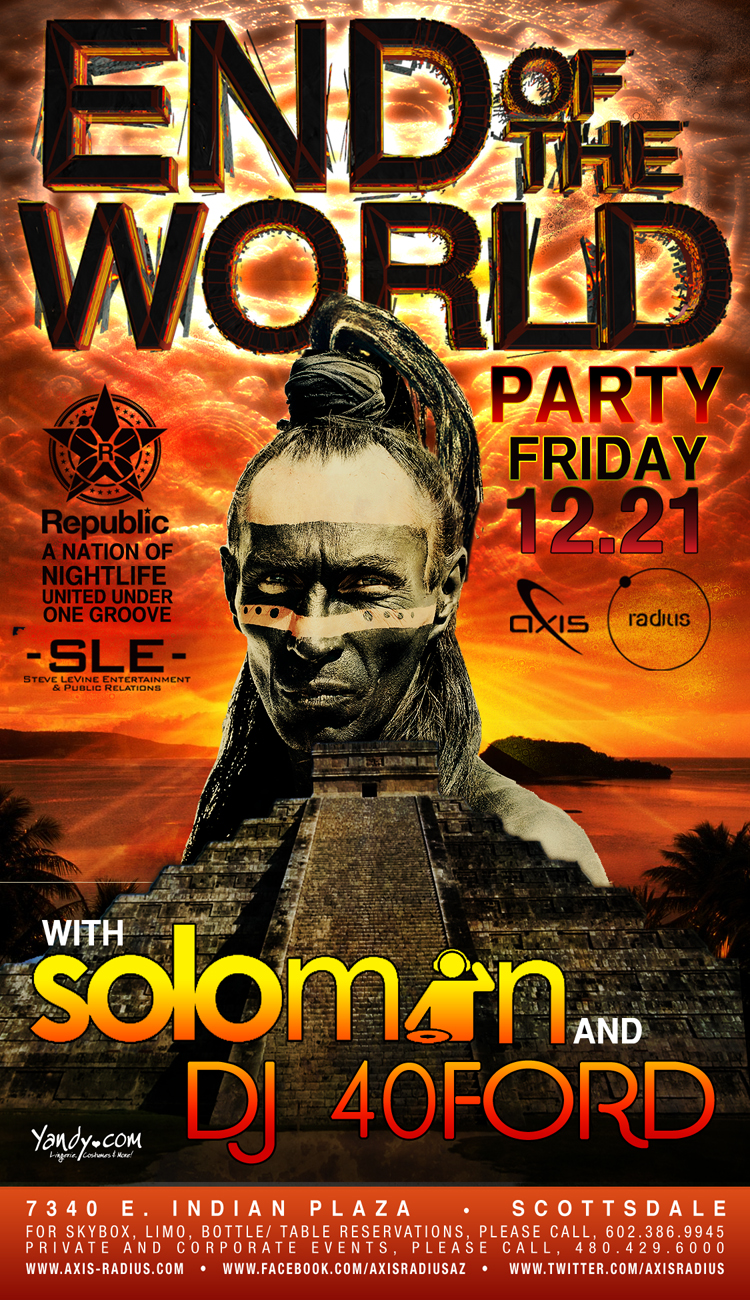 If the world is ending on 12/21/12, may as well go down dancing! This Friday Steve LeVine Entertainment & Public Relations brings you the 'End of the World Party' for Republic at Axis Radius, featuring 2012 Nightclub & Bar Awards Resident DJ of the Year DJ Soloman and DJ 40FORD.
When: December 21st, 2012
Doors open at 10PM
For Skybox, Limo, Bottle/Table Reservations, Guestlist, Membership call (602) 386-9945.
Axis Radius
7340 East Indian Plaza
Scottsdale, AZ
www.axis-radius.com
www.facebook.com/axis.radius
www.twitter.com/axisradius