Kick off Scottsdale Culinary Festival with a night of over-the-top sips and magical entertainment at The Cocktail Society. Taking place on Friday, April 13 at The Scottsdale Center for the Performing Arts from 7 to 11 p.m., the night will be highlighted by an array of cocktail-themed treats and eye-catching entertainment.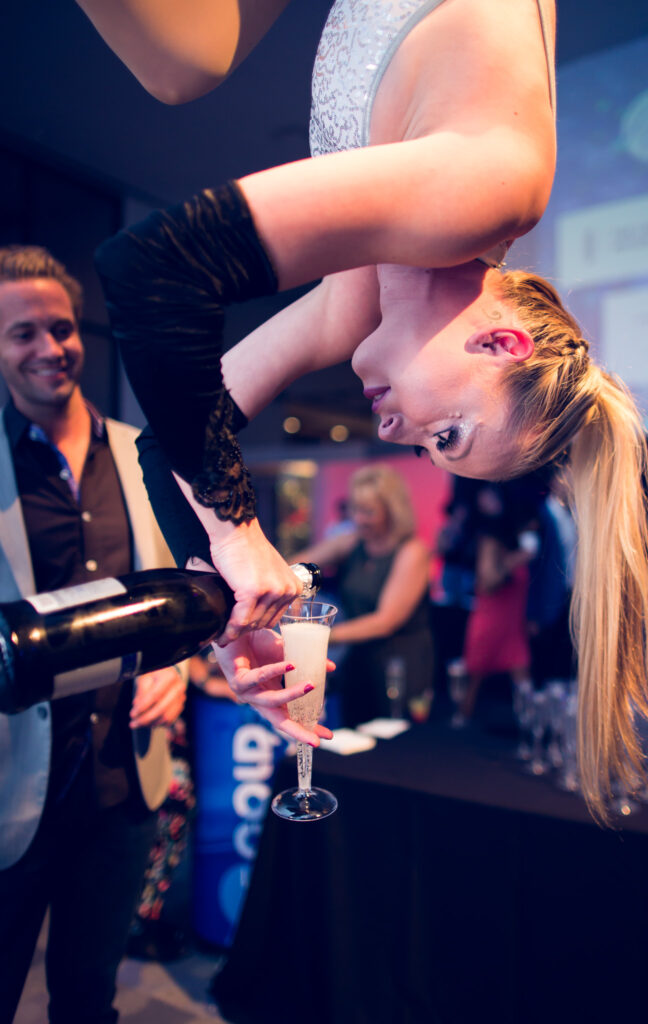 Enjoy aerial and flair bartending, contortionists, balancing acts, magicians and a living art display or visit SensMood where guests can learn how perfume and fragrances affect taste by sampling up tasted of infused vodka with a fun twist.
Head to the Black Shaker Society lounge where guests will find sips like the Tito's "Hand-Cranked" Vodka Martini made with liquid nitrogen and shaken by a hand-cranked machine at a high rate. The drink is then topped off with olive oil drops at -321 degrees creating frozen olive drops. Or try an edible cocktail made with compressed watermelon and tequila to create a drinkable bite with lime foam and jalapeño.
Wash it all down with tastings from some of the Valley's top restaurants including Fogo de Chão, Sonata's, The Canal Club, Weft & Warp Art Bar + Kitchen, The Wright Bar, Tommy Bahama Restaurant & Bar, Heidi's Events & Catering, Artizen Crafted American Kitchen & Bar and Nitro Live Icecreamery.
Tickets are $85 online and $100 at the door and are all inclusive of food, drinks and entertainment.
For tickets and more information, visit: scottsdalefest.org