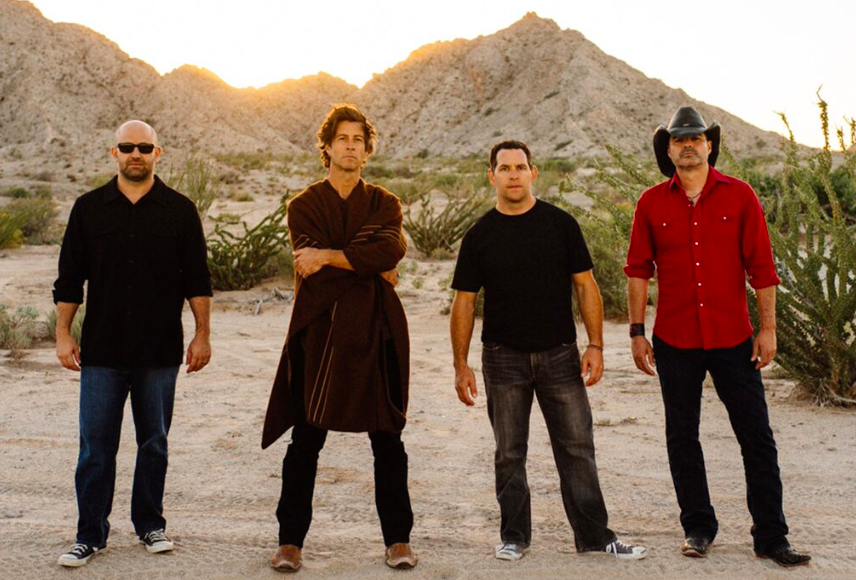 On July 4, the Pepsi Amphitheatre in Flagstaff will rock out to the sounds of Roger Clyne & The Peacemakers. With 17 years of rock music under their belt you can rest assured that the show will be one to remember. We had the chance to sit down with Roger and chat about tequila and their upcoming Fourth of July show. "Getting out of the heat and celebrating Independence Day, playing in that beautiful amphitheater with one of my favorite bands Cracker; all of that adds up to a lot of excitement for me," explains Roger.
A real down to earth type and an Arizona native, Roger grew up an inspired music lover. Roger says artists such as Songs of Pioneers, Sex Pistols, Willie Nelson, Johnny Cash, and Patsy Kline inspired him. "I threw it all together and here we are. I don't know what the Peacemakers are exactly but all those elements are somehow in the recipe." Clearly the recipe is working and has been for quite some time. Still passionate about his love for music, Roger says the band is working on new music all the time. "We have some ideas for upcoming projects and are looking and talking to some other artists."
Along with being enthusiastic about his music he is also passionate about his roots – Arizona. "There's nothing like the Southwest," he explains. Like most of us growing up, Roger couldn't wait to get out but now says he's proud to be able to say he's from here. This is evident in the band's music that exudes a Southwest flair. "Our band and our music identifies with Southwest culture." Loyal to their culture, the band has just come off their annual Circus Mexicus, a performance down in Mexico that, this year Roger says, "was the smoothest most enjoyable event that I've ever been apart of." Not only is Roger's love for Mexico seen in their annual tradition but also in his love for tequila. Owning his own brand of tequila, Mexican Moonshine, it's no surprise that his favorite cocktail is a mixture of Mexican Moonshine Reposado and "basically any Mexican lager."
As for now Roger is prepping for Saturday's show. Having played on stages all across the country, Roger says he still gets nervous. "It's the 3-5 minutes before I go on…I think it's a good thing though," he explains, "It lets you know I still care about the quality of my art." When asked how he would celebrate the Fourth if he wasn't playing he responded with "Nothing revolutionary, just celebratory…buy some beers and find a roof where I can be with family and friends."
Don't miss your chance to try the tasty tequila at Saturday's show as part of the Tequila Tasting feature. Along with tastings, the show will be filled with exciting performances, cooler temperatures, and great American vibes. To purchase tickets visit www.PepsiAmp.com.