by: Amanda Savage
Not all moms want to go to brunch and take pottery classes. Although, not all kids want to take their mom out to their regular hang-out spot.
Can there be common ground? Scottsdale is home to many bars and lounges that cater to fun-havers of all ages. In light of Mother's Day on Sunday, here are some of Scottsdale's best spots for  a night out with mom.
Uncorked Wine Bar

The self-proclaimed "unpretentious" wine bar has been an Old Town favorite since 2005. Uncorked is laid-back and relaxed, with a vast wine selection and perfected dishes.
Guests can order red and white wine, or champagne flights; or drinks by the  glass or bottle.
The menu offers starters like Parmigiano-Reggiano cheesecake with sliced pears and a toasted baguette. Salads, flat breads, sandwiches and main dishes like lamb meatballs stuffed with goat cheese. Food items are moderately priced between $5 – $20.
The wine bar has daily drink and food specials with a happy hour Tuesday – Saturday with half-price select appetizers.
Uncorked is open Monday through Wednesday from 11 a.m. to 10 p.m., Thursdays 11 a.m. to 11 p.m., Fridays 11 a.m. to 12 a.m., Saturdays 3 p.m. to 12 a.m. and is closed on Sundays.
Uncorked Wine Bar
16427 N. Scottsdale Rd. Suite 130
Scottsdale
480.699.9230
Onyx Bar & Lounge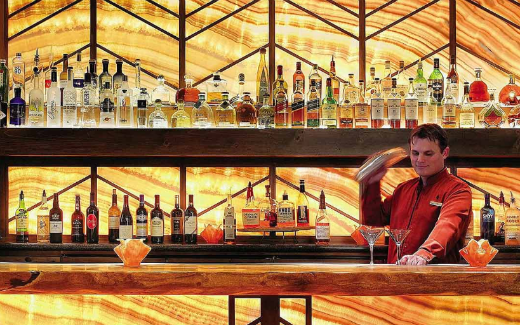 If your mom prefers spirits and cocktails over wine, try Southwestern-inspired Onyx Bar & Lounge. Located inside the Four Seasons Resort, the large patio with stunning views and amber-onyx framing around the bar, create an electric hang-out spot to unwind and enjoy the evening.
The bar and lounge offers everything from small plates to entrées, to handcrafted cocktails, beer and wine.
The drink menu is affordable, with $5 beers, $10 margaritas and $8 glasses of wine. The menu is packed with signature cocktails and margaritas like the La Pina Loca: don julio anejo infused with fresh pineapple, mango and orange; and the Prickly Pear: don julio anejo , prickly pear nectar, cointreau and lime juice.
The menu consists of refined classics like the cheese & charcuterie small plate, chili-mango duck wings, sweet crab tacos, chilean sea bass tostadas and a grilled New York steak with caramelized onion, pico and queso. Food items cost $10-$40.
Onyx is open 4 p.m. to 12 a.m. daily, with happy hour from 4 p.m. to 6 p.m. daily.
Four Seasons Resort
10600 East Crescent Moon Drive
Scottsdale
480.513.5085
Casablanca Lounge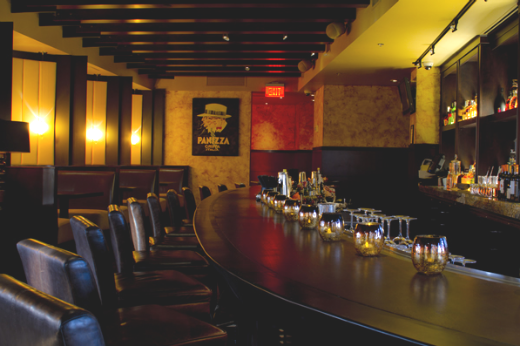 If mom is a cocktail connoisseur, Casablanca is the place in Old Town for high-quality cocktails and spirits. The speakeasy style lounge is small and relaxed with a mix of classic spirits and innovative specialty cocktails that change seasonally. The lounge has a refined wine and craft beer selection, a pleasant surprise for beer snobs.
Casablanca is closed Sunday through Tuesday and opened Wednesday through Saturday from 6 p.m. to 2 a.m.
Casablanca Lounge
7134 E Stetson Dr Third Floor
Scottsdale
480.970.7888
Kazimierz
This hidden treasure is nestled quietly next to Cowboy Ciao in Old Town. The lounge exudes a European-speakeasy vibe. Shades of maroon, stone walls and the natural brown of wood wine casks accompanied by dim-lighting, low tables, and plush couches and chairs creates a relaxed ambiance. The lounge is great for groups or pairs looking to sit down, and enjoy great drinks and good conversation. There are over 2,000 wines available along with a full bar. The menu offers a variety of antojitos, cheese and noshes, Egyptian flat breads and sweets. Food items are moderately priced between $5-$20.
Live entrainment varies. The wine bar is open nightly from 6 p.m. to 2 a.m. See the website for detailed directions.
Kazimierz World Wine Bar
7137 East Stetson Drive
Scottsdale, AZ 85251
480.946.3004
Follow Amanda on Twitter @Amanda_Savage