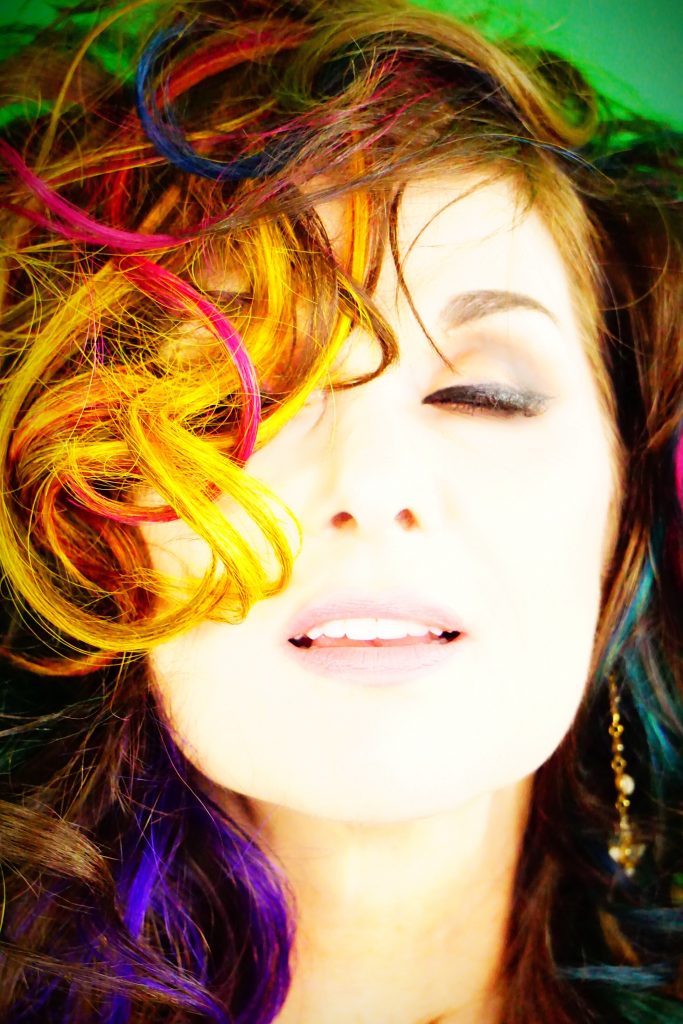 While she might be known for some of her big hits of decades past as part of rock and roll group Heart, Ann Wilson is her own force to be reckoned with. Setting out on her own tour, Ann is stretching her wings and giving fans a dose of her own musical stylings. We had the chance to chat with Ann about her tour, how the music industry has changed and what it's like to embark on a solo project. You can catch her live on Tuesday, May 23 at Celebrity Theatre.
AFM: Your current tour is a mix of different types of songs. Can you tell me a little bit more about it and what's inspired you to choose the songs that you've chosen to perform?
Ann Wilson: I'm doing a solo tour and it's a mixture of a few Heart songs—not a whole lot, probably four—reimanged. It's also new songs that have been written in the last year or so and it's classic covers. It's a really cool thing. We have the full video program for each song so it's really a total experience for people when they come.
AFM: You'll be performing a few classic Heart songs. What is it like to perform some of those songs decades later and people are still singing along with you?
AW: It's great. I like making people happy and that's what makes them happy and I like doing them myself. But I had to revisit and sort of change them up a little bit and I think that the changes we made are really cool.
AFM: What is it like to be doing your own tour and own solo project as opposed to with a group?
AW: It's really inspiring. It's all fresh. It's really great to get to climb out of the old way and strike some new ground. It's great and really refreshing.
AFM: Is there anything challenging about it?
AW: It's a longer set than I've ever done since I've been doing concerts. It's two hours and Heart was doing 70 minutes so it's physically challenging but that's about the only part that's challenging really. I really like the people and I love our great band. It's new and I love it.
AFM: How has the music industry changed from when you first entered it to what it is today?
AW: It's unrecognizable. Back then it was pretty much based on the main selling techniques which were radio play and album sales and then, if people heard you on the radio and they bought your album, they would consider going to see you live. Now it's kind of reversed. They come and see you live or they might catch some type of a YouTube situation online but they don't want to buy records. They don't want to collect things. They want to stream things. So that's a real big difference. You can't sit at home and rest on your laurels and collect record royalties and have a life. The thing to do now is to go out and to be there and do it, which I like because it means that you have to be authentic. It means that you have to really want to do it. You have to be good and you can't fake it.
AFM: What do you hope people will take away from your show?
AW: I hope they'll have a really fun experience. All the songs have some kind of message so I hope that the show will provoke their thoughts and their feelings and that they'll just be able to get out of their lives for a couple of hours and just really enjoy something. And see what I can do outside of Heart.
AFM: After the tour what can fans expect from you?
AW: I don't know yet. I haven't thought that far ahead yet. We're not putting deadlines on anything. We're just kind of developing as we go which is really great.
AFM: Do you feel like you have more free rein to do things your own way and on your time as a solo artist?
AW: Way more. It had become sort of like a deadline always hanging over my head before and there were no changes from here to here so this is really like a rebirth for me.
AFM: Are you looking forward to the Phoenix show?
AW: It's one of the hottest places in the country. We're playing the same place, Celebrity Theatre, that's in the round. That night we can't have our video program because there's no place to put it in the middle of the room but I think people will still love it. Every time we've played there it's been a real fun thing. There's not a bad seat in the house. People are into it.
For tickets and more information, visit: celebritytheatre.com