There's no better way to experience music than through a music festival packed with amazing artists.   The United States is home to dozens of highly acclaimed music festivals, with people from all over the United States traveling to attend.  2014's music festival season is shaping up to be another epic year filled with highly renowned artists and killer vibes.  Music festival season will be here before you know it, and you don't want to miss out!
Featured below are five of the top 5 music festivals to see this year in the United States.  
1. Coachella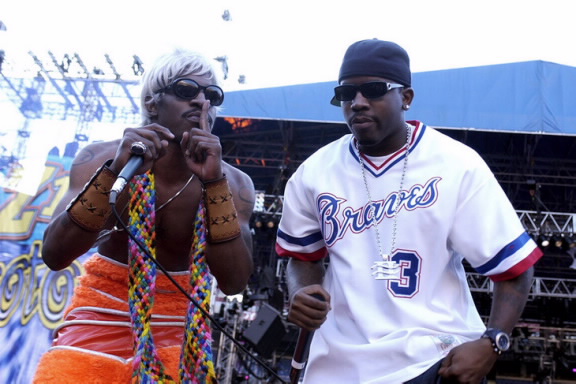 Coachella is definitely at the top of the music festival bucket list for most music lovers.  The 2013 Coachella music festival did the music festival industry proud, living up to its high standards of previous years.  This year's Coachella experience will be over two weekends in April in Indio, Calif.  Coachella will display arguably some of the best musicians in history.  Weekend 1 will take place from April 11-13 and Weekend 2 will take place from April 18-20.  With a performance from the Replacements, their fourth show ever since 1991, and artists like OutKast, Arcade Fire, Skrillex and much more – you don't want to miss out on this killer music festival.
For more information on Coachella, visit www.coachella.com.
2. Bonnaroo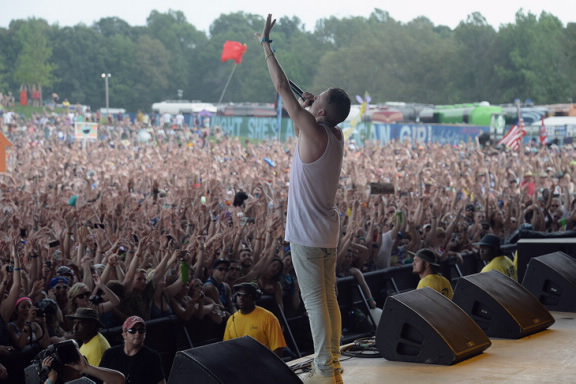 Bonnaroo is one of the most ultimate camping experiences of any music festival in the world, and never fails to deliver an amazing lineup.  Last year's performances by Paul McCartney, Jack Johnson, Tom Petty and the Heartbreakers, along with several other noteworthy artists made a festival to remember.  The Bonnaroo team hasn't released their lineup for 2014 yet, but music enthusiasts have full faith that they will deliver.  Mark your calendars for June 12-15 and book a flight to Manchester, Tenn.
You don't want to miss this! For more information, visit www.bonnaroo.com.
3. Warped Tour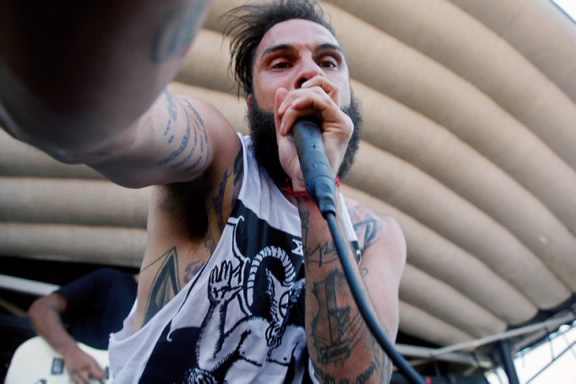 This world-renowned tour attracts people from all over the country.  Vans Warped Tour is a full North American tour which stops in over 40 cities over the course of eight incredible weeks of summer.  Some of the performers lined up for this year, to name a few, are The Devil Wears Prada, Mayday Parade, Anberlin, Enter Shikari and several more to come.  Make plans sometime between June 14-Auguest 3 this year to check out the Warped Tour.
For more information, visit vanswarpedtour.com.
4. Lollapalooza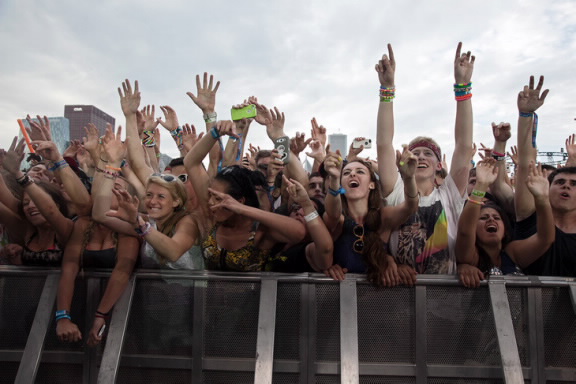 This August 1 through 3, the annual Lollapalooza festival will come to Chicago, Illinois.  With a prestigious reputation for being one of the most organized festivals in the US and with a killer lineup every year, Lollapalooza is a force to be reckoned with.  Some of the many artists that performed at 2013's Lollapalooza festival were The Cure, Mumford & Sons, The Killers, Phoenix and several others.  This year's headliners are expected to be just as good, so don't miss out on this insurmountable festival!
For more information, visit www.lollapalooza.com.
5. Austin City Limits
Located in "the music capital of the world", last, but not least, we have Austin City Limits Music Festival.  This year's festival will take place from Oct. 2 to Oct. 5 and Oct. 10 to Oct. 12 in Austin, Texas.  In 2013 they put on quite the show, with performances from bands like Kings of Leon and The Cure.  The 2014 music festival will be no different.  Enjoy the unique vibe of Austin at this one of a kind music festival.
For more information, visit www.aclfestival.com.