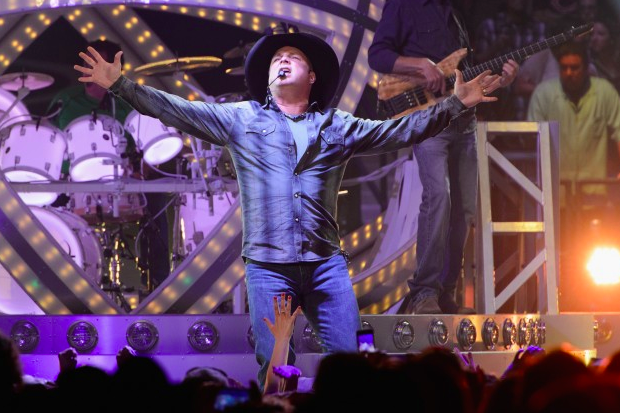 It's been quite a stretch of time since the Valley has seen Garth Brooks – 19 years to be exact. In fact it's been awhile for everyone, with Garth retiring 14 years ago. But when he announced he would be returning for a World Tour, tickets went flying. In Phoenix, however, they flew just a little bit faster. Originally announcing two dates in October at Talking Stick Resort Arena (US Airways Center), Garth was left with no other choice than to add two more dates to the tour after ticket sales skyrocketed. Already, 60,000 tickets have been sold with more still available to purchase. This number beats his last Phoenix record of 53,248 tickets sold back in 1996. The show itself is getting a big facelift. "We're bringing a whole new look," says Garth in one article,"we have taken a lot of looks at what's working, got rid of things that weren't, and we're coming out with a brand-new look."
With such high demand for the show, adding more dates wasn't enough; he's stacked his performances with two dates each holding two performances. Talk about an encore.
Tickets are currently limited to eight per person. All shows will be held at Talking Stick Resort Arena in Downtown Phoenix.
Phoenix Tour Dates:
October 16: 7pm
October 17: 7pm
October 23: 7pm, 10:30pm
October 24: 7pm, 10:30pm
Buy tickets HERE.