Whenever a new season rolls around there is always a myriad of trends to cover…fall colors, fall nails, fall beauty, fall prints and on and on. We have covered most of these already and so now it is time to move on to fall accessories. The fun thing about accessories is that 1) they always fit (yay!) and 2) it is a great way to combine multiple fall trends.
So here are my favorite fall accessories with a little added bit of fall trend mix and matching!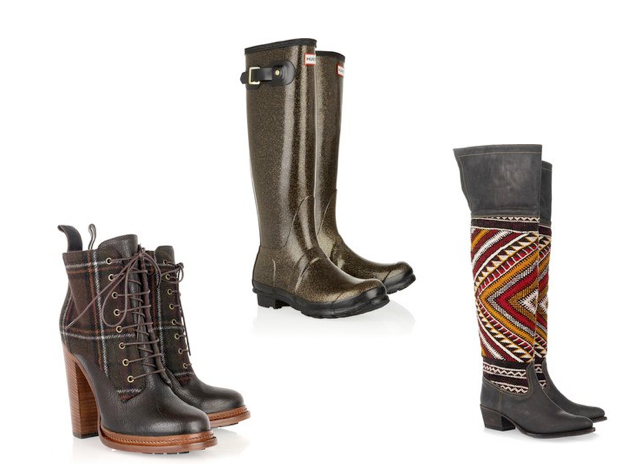 Boots are no doubt "in" every fall/winter season the only thing seeming to change is the style of boot that happens to become popular any given year. However, this year designers got creative by incorporating popular clothing trends into their boot designs; allowing us to get extra trendy. Earlier in the season I did a blog on glitter shoes, but have you seen these Hunter Glitter Wellington boots? You can add some shimmer to a casual outfit without being too over the top. Plaid and tribal print boots are another way to mix fall trends, usually reserved for clothing, into your accessory wardrobe.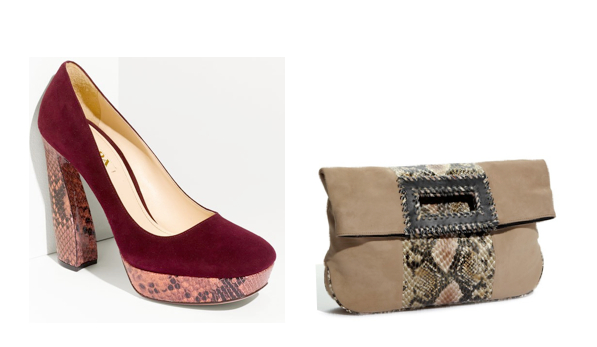 Everywhere I go it seems that suede accessories are close at hand. The suede look is currently my favorite of the accessory trends because of its opulent feel and appearance. Suede is also a kind of "neutral" material that you can pair with just about any other material: sequins, chiffon, silk, and even snakeskin—and it will always look good. The Prada pumps shown here are the perfect example of multiple fall trends taking place in one accessory—suede, jewel tones, and snakeskin.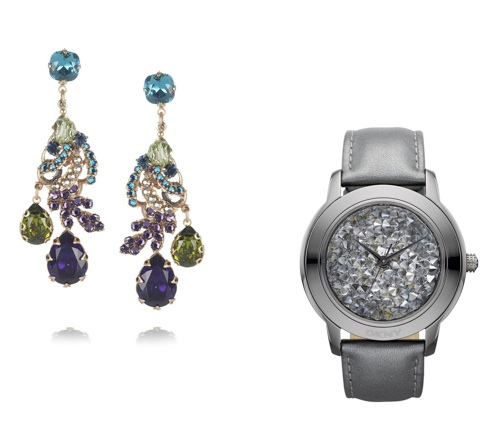 Speaking of jewel tones the royal palette was seen on several runways for the fall season, but it wasn't just confined to ruby evening gowns. Semi-precious jewels of all kinds provided inspiration for the fall lines, and these Bijoux heart drop earrings pair excellently with all of your jewel tone garments faceted with turquoise, purple, green, and blue semi-precious jewel inspired Swarovski crystals. A different take on the jewel trend is this DKNY Large Round Rocky metallic strap watch paved with jewels hinting at mother of pearl.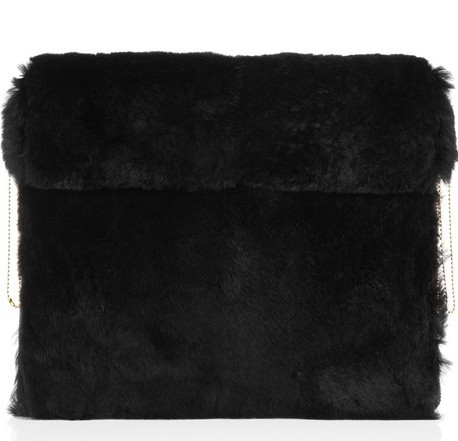 Fur is another one of those trends that finds its way into the fall/winter season year in and year out, probably more so for those of you on the east coast, but even if you live where it is currently still 100 degrees in the middle of October you can participate in this trend with this very cool 3.1 Phillip Lim Lynus rabbit iPad case. Talk about tech chic!
By Kristianne Young
Available at: Net-a-porter and Nordstrom