Have you seen Kristen Stewart all grown up and glamified on the cover of W Magazine? If you haven't- fasten your seatbelts you are in for a surprise. The Twilight star has shed her usual casual/grunge style (at least temporarily) for the cover and spread photographed by the never- do- wrong team of Mert Alas and Marcus Piggot. For me the surprise wasn't as much about how pretty Stewart looks because we all know she's a beautiful girl, but rather about the complete confidence and sensuality that she exudes… something we rarely get a glimpse of from this gifted actress.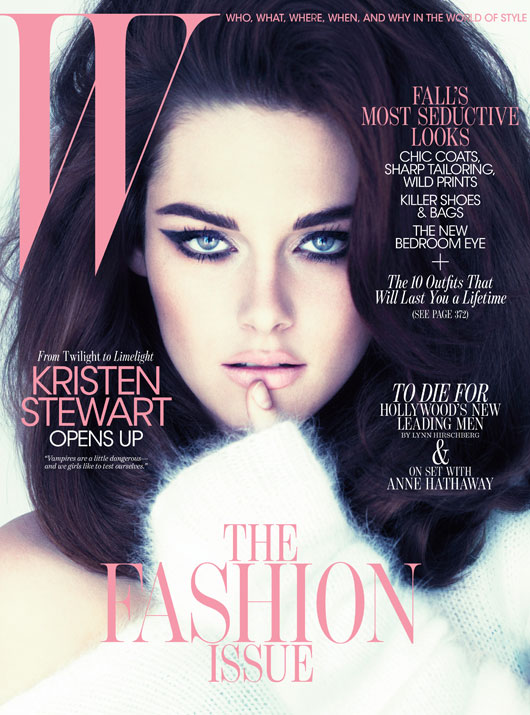 The amazing cat eye look was created by Lucia Pieroni for Cle' de Peau Cosmetics and her voluminous cascade of curls were coiffed by Luigi Murenu for John Frieda. The gorgeous wardrobe which included Dolce & Gabbana, Junya Wantanabe, Max Mara was styled by Edward Enninful.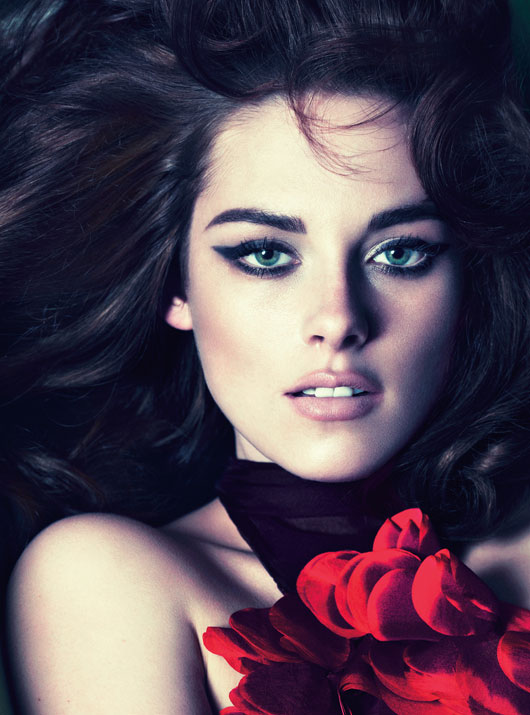 Lynn Hirshberg interviewed the often shy actress about growing up, getting married and giving birth on film. A far cry from that bold little girl in Panic Room with Jodie Foster, Stewart's career skyrocketed playing Bella Swan in the Twilight series and pushed her into the proverbial spotlight that rivals the popularity of The Beatles in their heyday.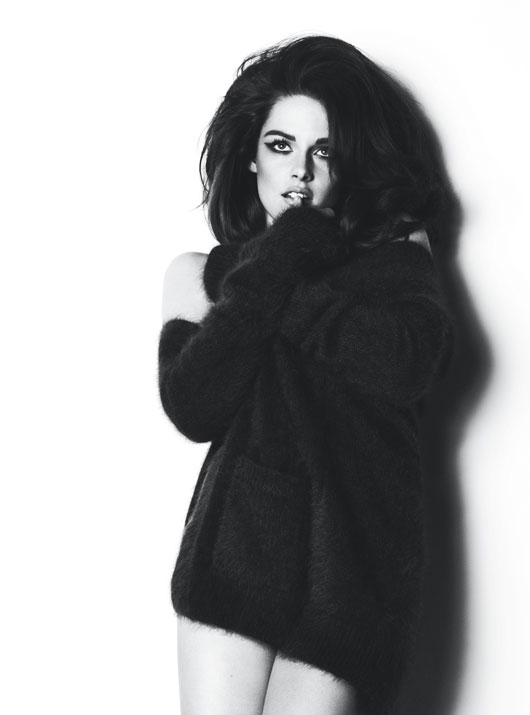 Below excerpts from the Hirshberg interview:
Lynn Hirschberg: Everyone knows you as Bella Swan, the heroine of the Twilight series, whose penultimate installment, Breaking Dawn Part 1, premieres on November 18. What audiences may not know is that you've been acting since you were a child. How did you get your start?
Kristen Stewart: It's weird, because I would be the last person in my school to be in plays, but I was forced to sing a song in a school thing. I sang a dreidl song, which is funny for me. I've never celebrated Hanukkah—it wasn't in my upbringing, but it was one of those deals where everybody has to pick a song or participate somehow in the chorus. It wasn't the normal dreidl song; I can't really remember the words, but it was a more serious dreidl song. The dreidl was huge, it was really honored. And that's how I met my agent, who was in the audience. I was eight. I was nine when I did my first movie, The Safety of Objects.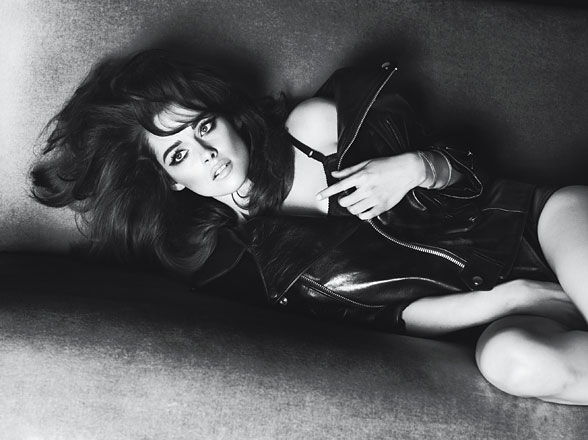 In Breaking Dawn, Bella and Edward, her beloved vampire, get married. What was the wedding like?
Awesome. This was my first wedding. It was insane. And odd. The wedding dress experience was a huge deal. I tried on one version of the dress, and it was like tweak and tweak and alter and tweak and change, and then it's done. BFD dress. Huge deal.
How was the actual wedding?
It was major. The last Twilight book is filled with BFDs, things that people have been waiting for for so long. For me, it was ridiculously dramatic: I get married, give birth, the baby has an incredibly accelerated growth rate we're all very concerned about, and I say goodbye to my dad for the last time ever. It was all big—I could never go, Whew, I'm losing this character.